Car Backseat Organizer with Touch Screen Tablet Holder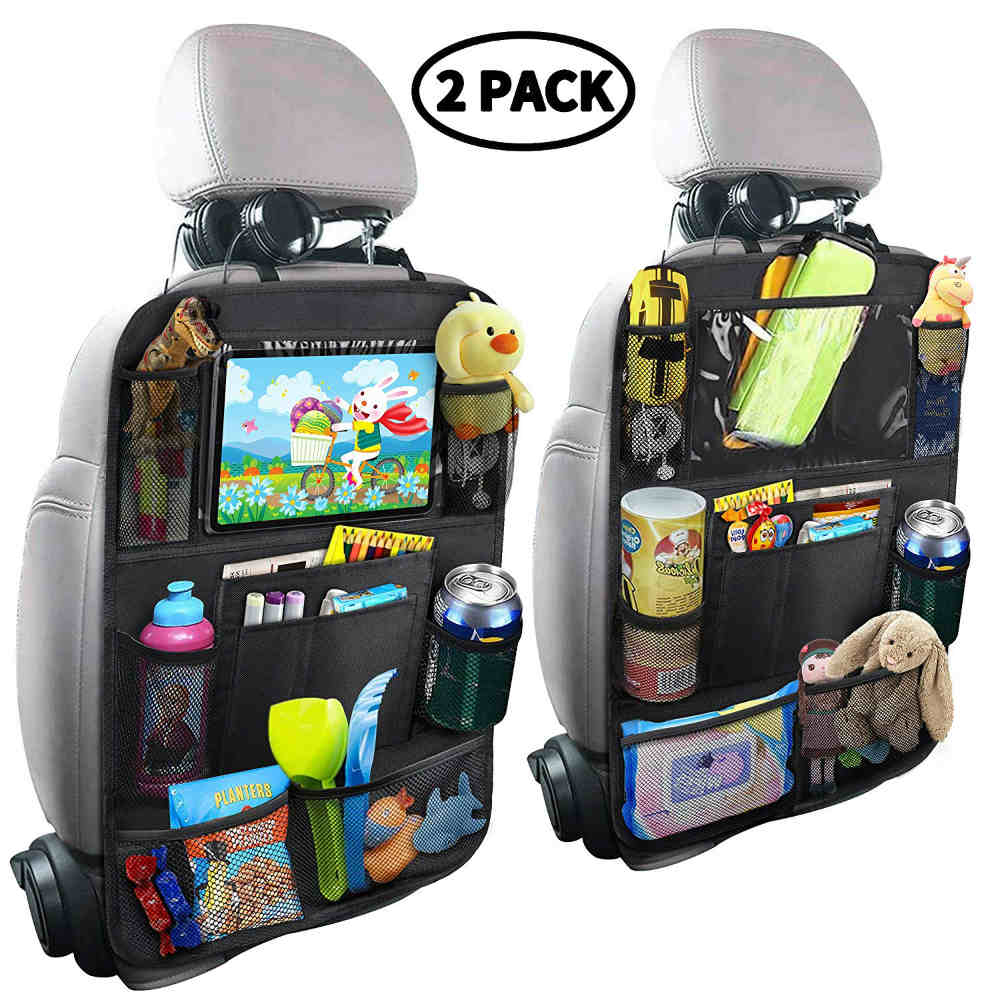 The pockets at the back of the seat covers are very less spacious. Only a couple of magazines and papers is all that can fit into it. While traveling to long distances it is necessary to have some extra space available. Especially when kids are tagging along it is necessary to have all the extra space you can afford. MZTDYTL presents its car backseat organizer.
The backseat organizer is 24 inches in length and is 16 inches wide. It is large enough to cover the backs of your front seats. The organizer has 9 pockets in totality. All the pockets can store one or the other thing according to their sizes. The organizer has mesh pockets on both sides to store drinks, power banks and more. Along with the mesh pockets, there are three compartments to store magazines, books, snacks.
The pockets of the car backseat organizer are sturdy and well built. The car seat protector uses oxford cloth, nylon mesh, and PVC clear pocket. You can store a lot of stuff in these small pockets. It is suitable for most of the cars and SUVs. The material is durable. It has a waterproof frosted PVC lining. This makes it washable. Hence it is easier to clean the shoe prints. All you have to do is wipe them with a wet cloth. Extra-long adjustable straps with quick-release buckles give a universal fit to any vehicle.
The car backseat organizer saves you a lot of space while traveling. There is a lot of stuff that does not fit into the bags. The organizer makes sure that the storage of your little stuff is taken care of. There is a touch screen tablet holder as well. If your kids want to watch a movie, all you have to do is fix your tablet in the holder.

September 29, 2023 7:50 am

Amazon.com
Last update was on: September 29, 2023 7:50 am