Widen Your Knowledge With This Electricity Power Generator Model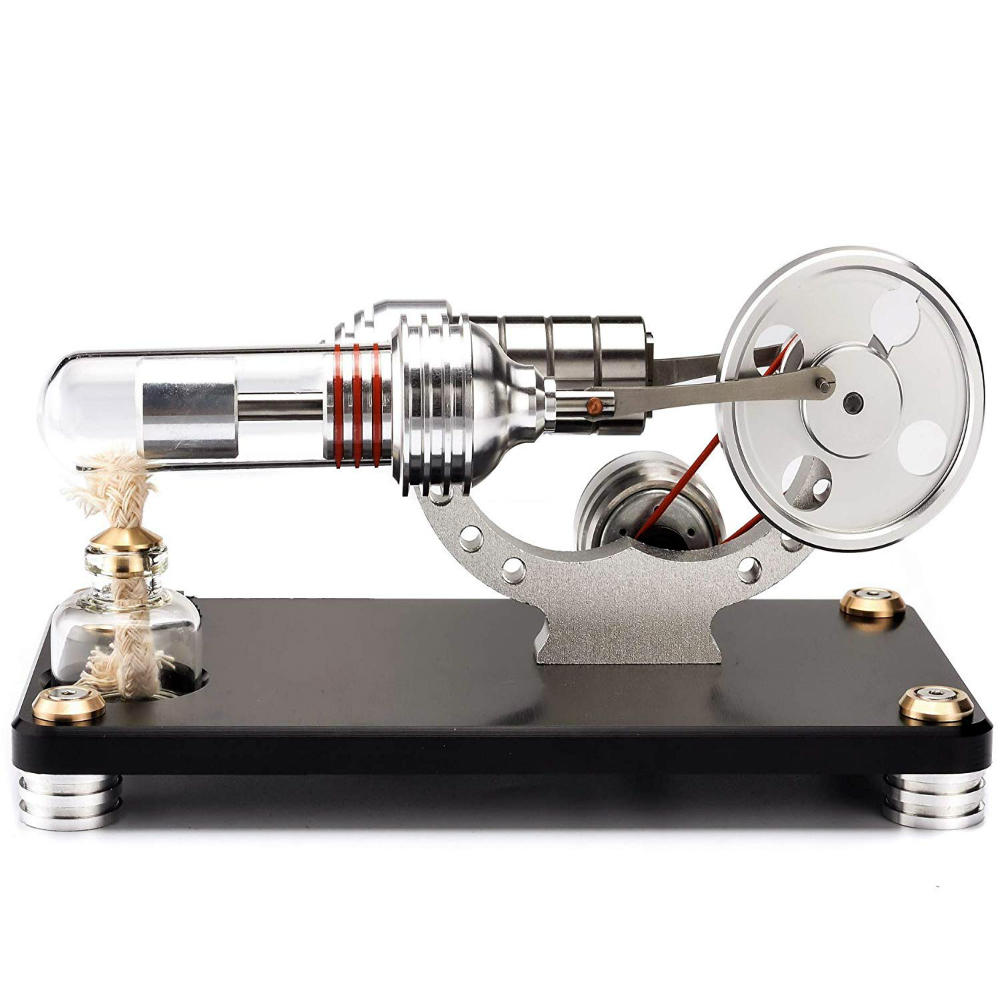 There's always something or the other waiting for you to know about or learn. It's a proven fact that there's no better way to learn something than to know about it practically. This electricity power generator model is a fun way to learn more about electricity generation.
The heat from high-grade alcohol will make the engine run. Thus it creates electricity. The led light emits different colors which are very interesting to see. While the product base is of aluminum alloy plate, the base has metal texture. The cylinder and power piston are of high hardness bearing steel. Also, the quartz glass heating cylinder makes it more break-proof. This also makes its service life long and is not easy to break.
This electricity power generator model toy is a wonderful educational toy. It comes in strong and sturdy packaging. The glass tube is separately packed with bubble bag to avoid damage. It is very easy to take off the package and put it back. You can use your creativity to paint the wooden base any color of your choice.
The overall model shape is refined, atmospheric, and beautiful. It is very easy to use. You just have to fill your alcohol burner with 95% alcohol and light it. The wheel will run once you burn the cylinder for 20 seconds.
It runs for 8+ hours straight. Also, it does not break. This hot air electricity power generator model makes for an amazing gift to kids, students, and friends. So, you can give this to anyone who is creative and curious in nature.

September 28, 2023 1:19 am

Amazon.com
Last update was on: September 28, 2023 1:19 am