Wireless Light Switch Control Lights from Anywhere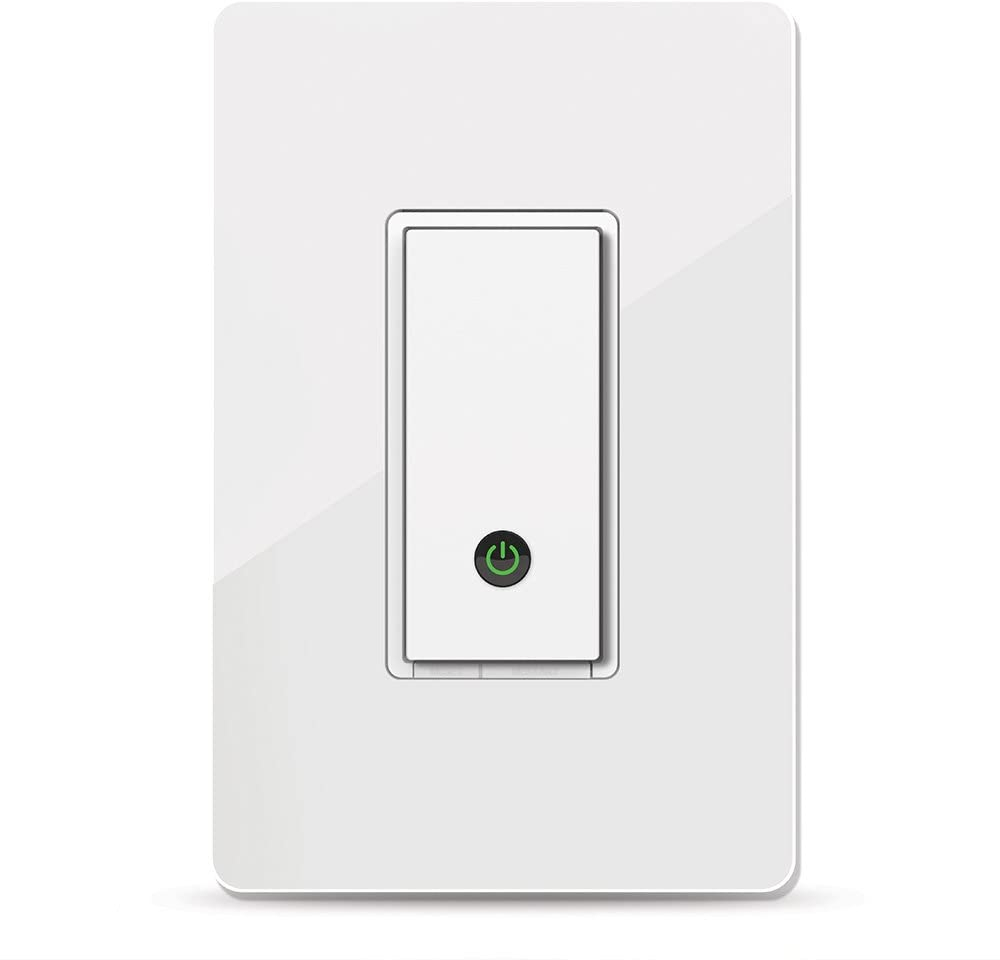 WeMo Wireless light switch will replace your old wall light switch. You can control your lights from the light switch on the wall. Moreover, they work with Alexa for voice control and Google assistant.
You can set schedules and timers with a wireless light switch. You can even set the porch light to turn on at sunset. Apart from this, you can schedule ceiling fans to turn before you arrive home. Also, you can sync on and off times to sunrise and sunset.
You can randomize lights to protect your home. Moreover, you can enable 'away Mode' when you're away, and the light switch will turn lights on and off.
Wemo light switch works with any one-way connection light switch. They are not compatible with 3-way and requires a neutral wire.
The Wemo Light Switch uses a home WiFi network to give control of lights from anywhere. There is no need for a subscription or hub. You can install the light switch and start controlling your lights from your phone or tablet. Using the free Wemo app, you can switch your lights on and off and set worry-free schedules no matter where you are. This wireless Light Switch also functions like a normal switch. You can press the switch to toggle your lights on or off.
Wemo gives you wireless control over your Wemo devices with its long-press feature. You can group many Wemo devices together and configure them to respond to a 2-second button press. Thus it allows you to control many Wemos with a single press. Be sure your switches are in close enough proximity to the intended wireless network. You can install only on the non-5G network if that is an option for you. The light turns on and off within seconds of making the voice command. So what are you waiting for? Place your order now.

September 28, 2023 12:23 am

Amazon.com
Last update was on: September 28, 2023 12:23 am