A Magnetic Key Holder to Keep Your Keys In Place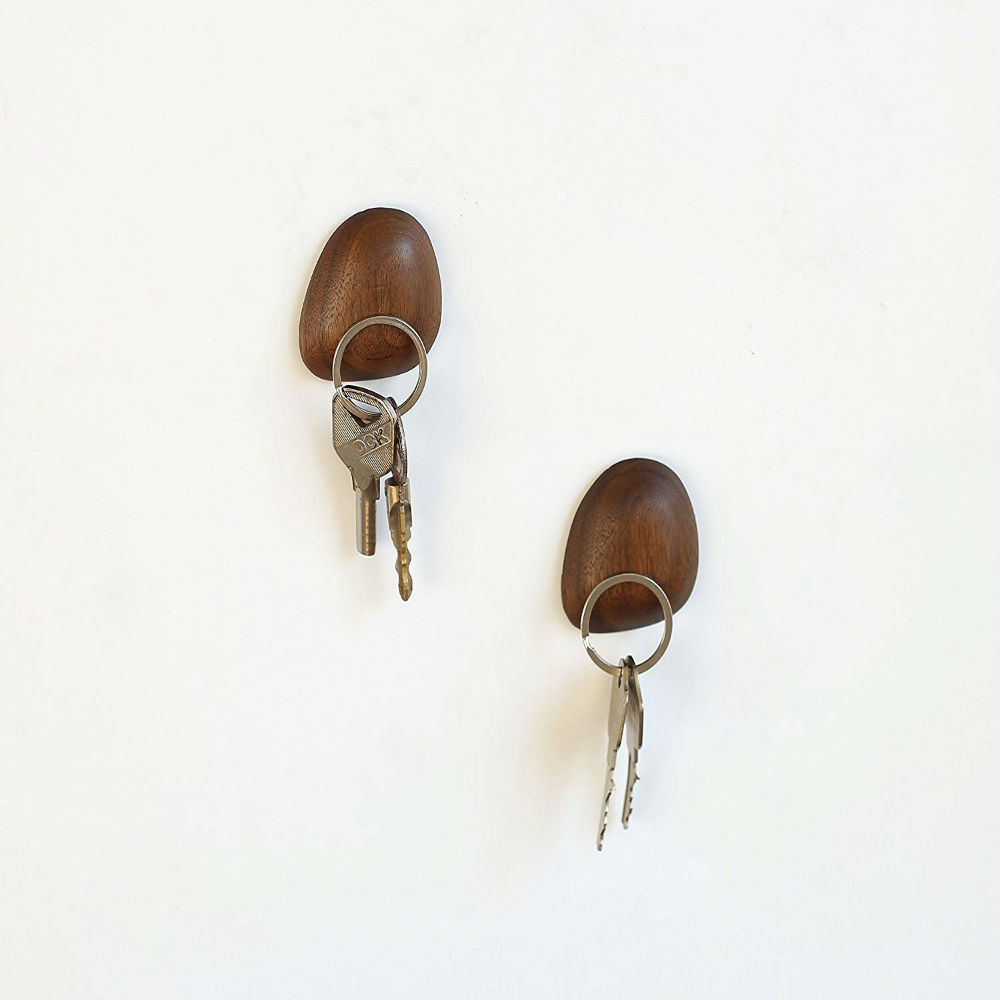 Often times we can forget where we even put our stuff. Sometimes, in a hush, we just throw off our stuff and forget about it. Keys are one such thing which we are bound to lose. These small things can hide anywhere. Introducing this magnetic key holder for you to never lose your keys.
This key holder is magnetic. Therefore, you can even stick it onto your fridge. Also, this holder has got a minimalistic and chic design. So, it perfectly goes well with your wall. This magnetic key holder is sure to compliment your home decor. So, forget about those old fashioned ugly hooks.
Give yourself and your home an upgrade with this fashionable key holder. Just stick this thing on your wall or fridge. This will make sure your keys stay in place. You'll always find them in front of you. Now, no need to go on a key hunting quest. As we serve to you, we serve to the environment as well. This product is eco-friendly. The handicraft in this is with fresh wood. Also, the bounding is of plant wax oil.
You might be thinking if it can hold those heavy big keys. This key holder is very strong and durable. So, no need to worry about it. It will hold those heavy bunch of house keys you carry around. It will hold up to 2.64 lbs of weight. The materials used in this magnetic key holder are wood, magnet, and a 3M mounting tape.
This item weighs 0.8 ounces. It is around 1.97 inch in diameter. Its height is 0.67 inch. Get this magnetic key holder today to keep your keys in place. Also, you can gift this to someone who tends to forget their keys and has to always search it.

December 6, 2023 9:11 pm

Amazon.com
Last update was on: December 6, 2023 9:11 pm