Video Conference Camera for Smart Meetings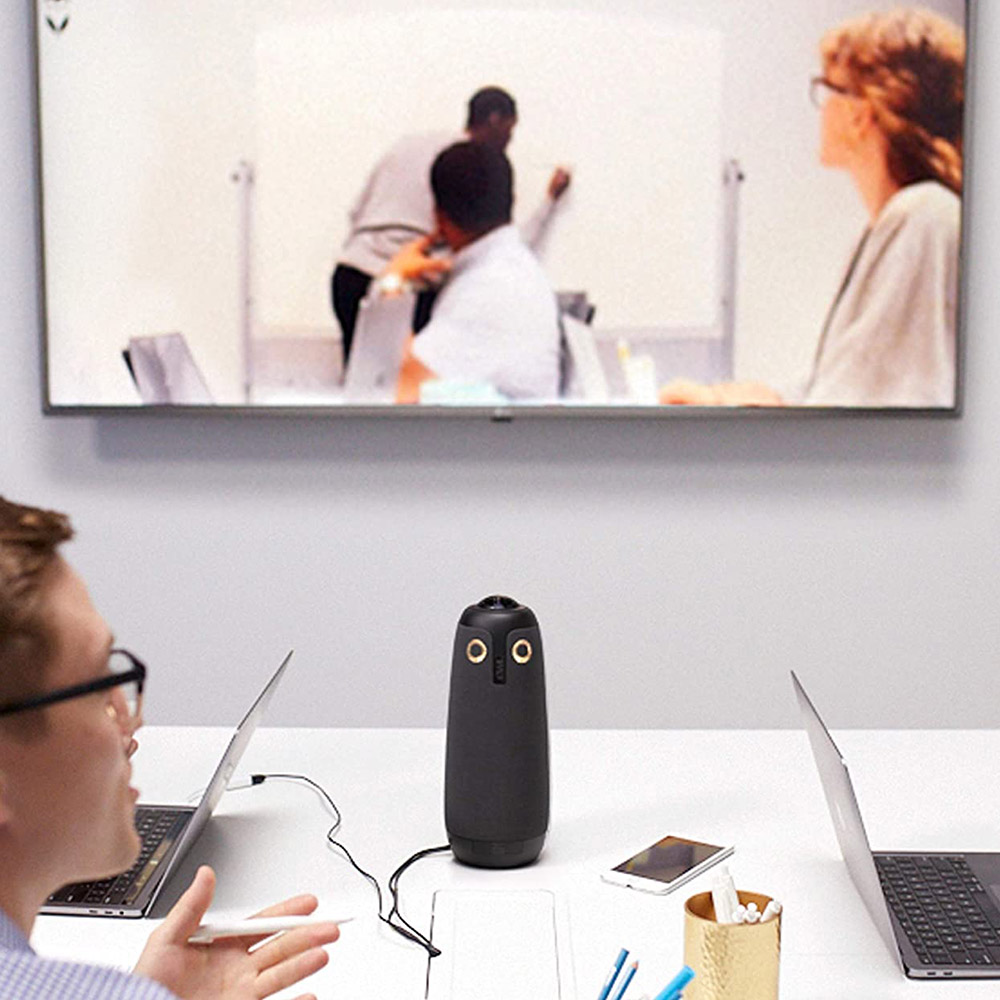 Video conferencing with your team is not great always, right? Well, at least, you find it hard to hear the person who sits distant from the camera. Looking for solutions ends up here. Owl Labs MYW 100 Meeting Owl Video Conference Camera is a great product made for you. Meeting Owl is a 360 Degree wide-angle Video Conference Camera. It comes with a 720p 360-degree camera, Smart Microphones and a Speaker.
Smart Conference Camera can connect teams in a company. It can connect an entire league of people to a single user at the other end. After all, it is great for huddle rooms. Businesses around the globe love this smart camera for their conferences. It helps to connect their teams, remote workers and distant co-workers to improve their productivity. This Smart Conference Camera combines mic, camera, and speakers into one device. Meanwhile, you can place it at the center of the table. This is the actual 360 Degree Smart Conference Camera you need for work. It auto-shifts the focus to the person whoever is speaking at the conference.
Besides, the Conference Camera has 8 microphones. It clubs with an automatic audio focusing system. As a result, it focuses on the voice of the one who is speaking in the meantime. The smart microphone focusing system can detect a person within a 12-foot radius. So the users can listen clearly. Thus, there are no more 'Can you hear me' questions. This device has a way simple connectivity side. All you have to do is to connect the Smart Conference Camera to your laptop by a USB cable. It can work with all of your favorite platforms including Skype, Google Duo, JusTalk, etc.
This is not just for business meets. Though, many other sectors like medical and educational fields employ this smart camera. This smart device is the best device for a seamless conference. You can see and hear everything. And to sum up, this is an innovative device. And, it could make teams more productive with clear visions and views.

December 6, 2023 3:30 pm

Amazon.com
Last update was on: December 6, 2023 3:30 pm