RetroStyled Wireless Gamepad from the 'Future'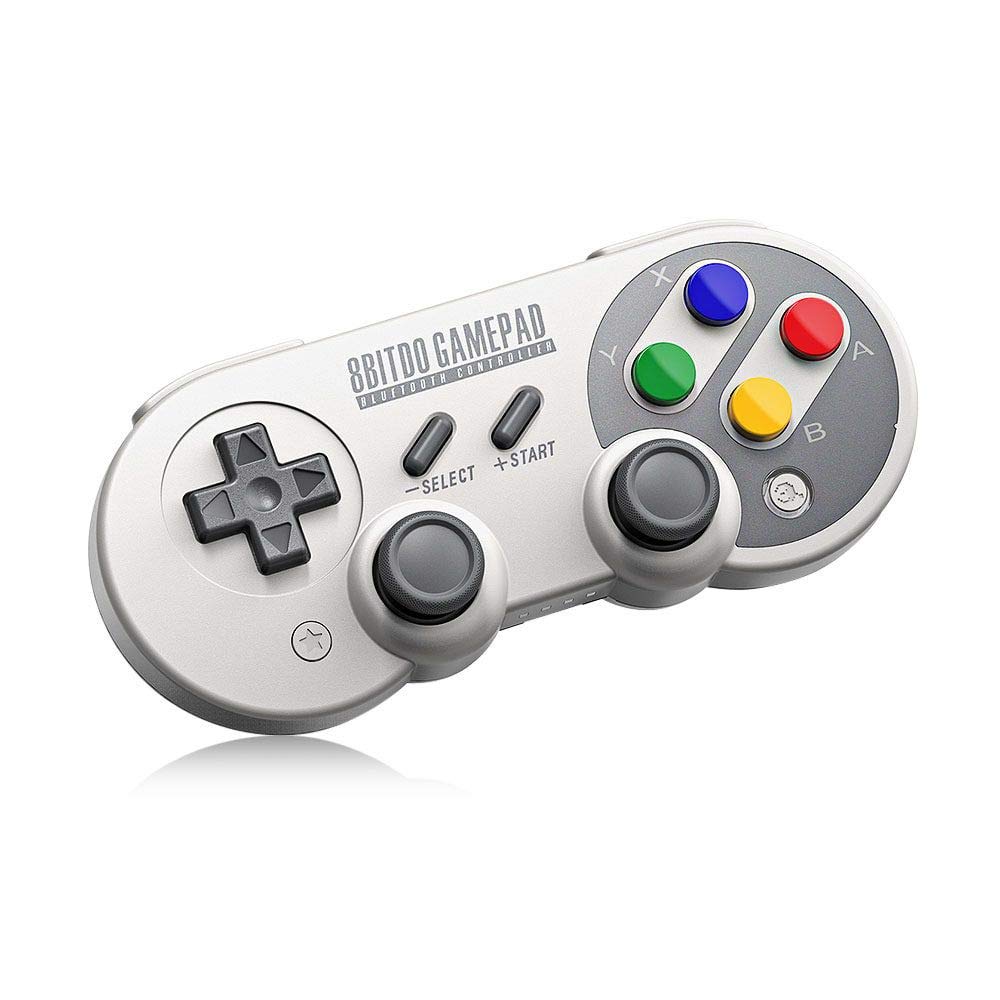 Playing games in the old fashioned gamepad is often nostalgic and exciting. Many of us still consider those gamepads to be much more engaging and simpler to use than newer ones. But they lack almost all the latest connectivity and other features. But retro-styled gamepad can solve this issue. This 8Bitdo RetroStyled Wireless Gamepad does exactly the same.
This RetroStyled Wireless Gamepad reminds you of Nintendo Gaming consoles. It is compatible with Nintendo Switch, Windows, macOS, & Android Devices. It has Bluetooth 4.0 connectivity. Making it able to connect to the latest gaming devices. The bottom edge of the controller between the thumbsticks has 4 LED light indicators. Indicating the pairing mode. You can also establish a wired connection to this gamepad. Using the USB cable, which is available in the package. The rumble vibration², motion controls make the gaming experience much more engaging. It also boasts a full button set with clickable joysticks, home, and screenshot buttons. Making it much more future-proof than other latest gamepads. The sensitive d-pad takes the 3D game experience to a whole new level.
8Bitdo RetroStyled Wireless Gamepad is designed to be as versatile as possible. This makes it better than most of the modern devices. You can pair your controller as an X-input or D-input device via Bluetooth. The firmware is updated regularly. Making the gamepad compatible with new systems. like the Nintendo Switch, Raspberry Pi, Retron5, etc.
8BitdoRetroStyled Wireless Gamepad is surely one of the most feature-packed retro gaming controllers. The aggressive pricing makes it much more special. Grab Yours Now!

September 27, 2023 3:26 pm

Amazon.com
Last update was on: September 27, 2023 3:26 pm