Vantrue N1 Pro Mini Parking Mode DashCam with Super Night Vision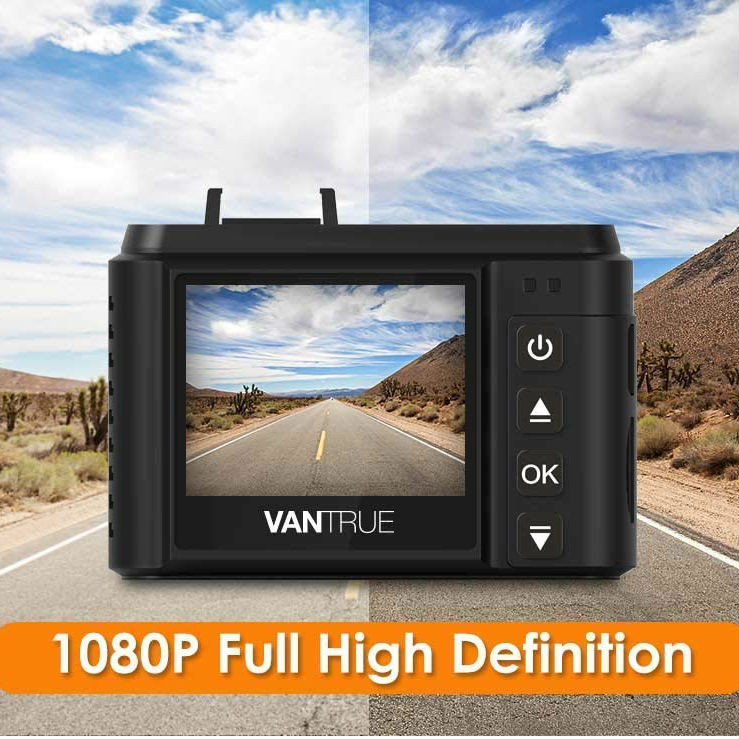 A Full HD Dash Cam Car camera which can sense the motion and perform a full-time recording when your car is on parking site. You are getting a wonderful guardsman to guard your car all the way it is lonely. The motion-activated parking mode is a 24-hour monitor. This mode makes the dash camera to automatically record when it senses any motion in front of your car.
What is that you need to do is hardwiring the dash cam into the car's main power battery. Also, suppose you have not enough power. Even then this car camera can turn on and end recording after 20 seconds once it detects any motion. Moreover, the inbuilt security vault locks these videos as well. The full-time parking monitor is the best feature of this Camera.
With the Sony camera sensor, super night vision, Collision detection and more, the Vantrue N1 is a wonderful gadget that you must have. The dash cam comes with 1080p resolution sony sensor for more crisper video and image quality.
The super night vision improves the recorded quality in the darkness. The dash cam car camera keeps tracking what is going on beside your car. The inbuilt mic is optimized for excellent audio recording even in a noisy environment. The G-Sensor in the dash cam camera detects a sudden shake or collision and locks the footage to prevent overwriting even in loop recording.
Also,  you can take time-lapse using this camera. The Vantrue N1 Pro Mini camera is completely heat resistant and has a stable performance. Furthermore, you don't have to worry about storage. When the storage is full, the camera itself removes older recordings.
The 160-degree wide angle lens snaps stunning video evidence and you will need them to claim for collision insurance. Also, you can record your ride on the go. This Camera is a perfect shooter for your adventurous rides.

December 1, 2023 9:48 pm

Amazon.com
Last update was on: December 1, 2023 9:48 pm