Illuminated World Globe With Constellation Pattern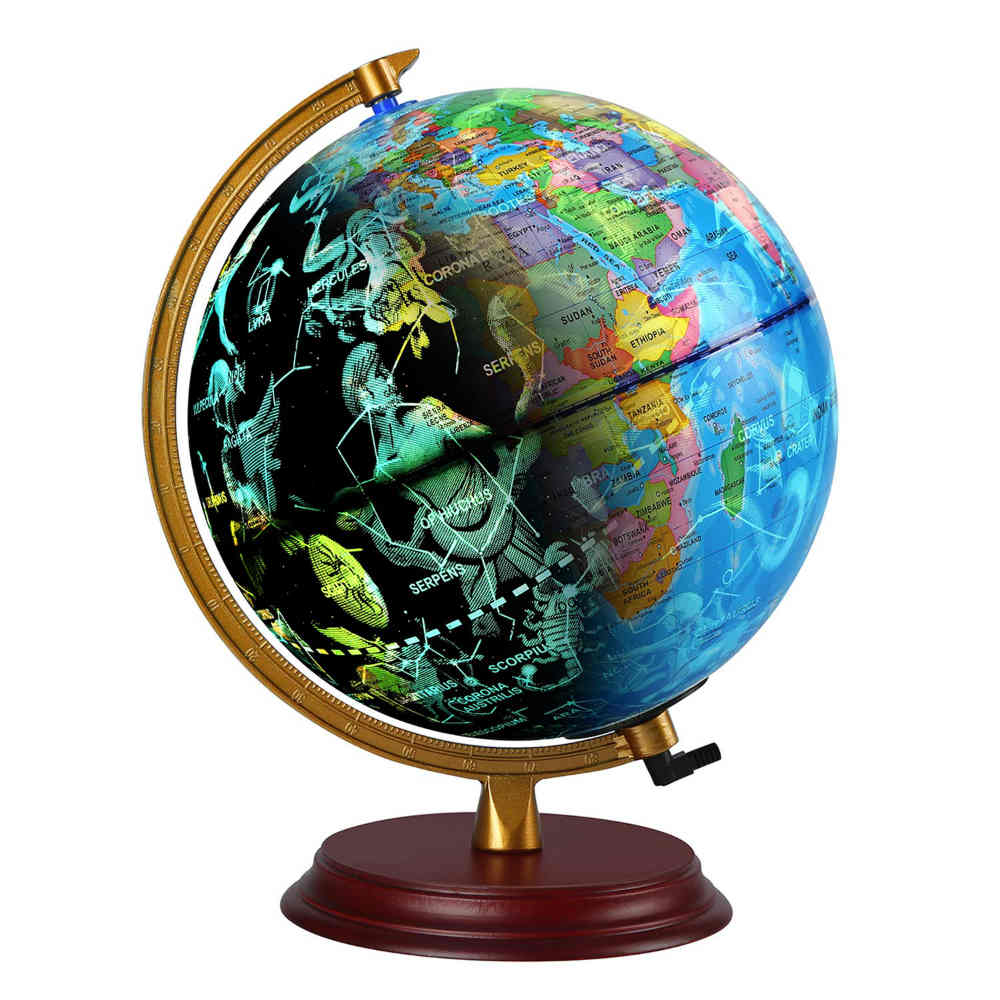 The TTKTK Illuminated World Globe is the perfect educational model for your kids to learn with innovation. The illuminated world globe has a solid wooden base. Along with that, a dual pattern of the constellation also comprises world map. This world globe requires no battery and has an inbuilt LED bulb.
The illuminated globe has a matte surface with detailed geographic information that protects the kids, eyes from fatigue. In the daytime, kids can explore the Earth through its oceans, continents, countries, cities, and natural wonders. In the night they can look into the star sky and galaxy and find the corresponding constellations in our sky. Moreover, the globe lets the children research the stories behind the major 88 constellations. The globe will help kids enlighten their knowledge of Geography and Astronomy.
The illuminated globe adopts a superior LED bulb giving off a warm light for more contrast and higher readability. The constellation globe has an elegant eye-catching decoration which lightens up in the dark. Moreover, the globe uses a USB charging port to power up. Hence, you don't need to spend extra money on batteries. This is enlightening and power saving!
This illuminated world globe is a perfect match for teaching children, the anatomy of Earth. Hence, if you want to teach your kids in the most innovative way possible, take this globe with you. The globe has an old charm along with all the information any modern-day geography or astronomy book would provide. Globes always catch the attention of the kids rather than books. Also, this illuminated constellation globe will keep the kids awake even in the night studying the Earth and the sky.
The installation is no biggie. Just place it in a safe place and attach the cord to the plug. You are all set to dive into the depth of the Earth and the sky.

September 27, 2023 8:07 pm

Amazon.com
Last update was on: September 27, 2023 8:07 pm