Multicolor Winged Corkscrew to Open the Bottle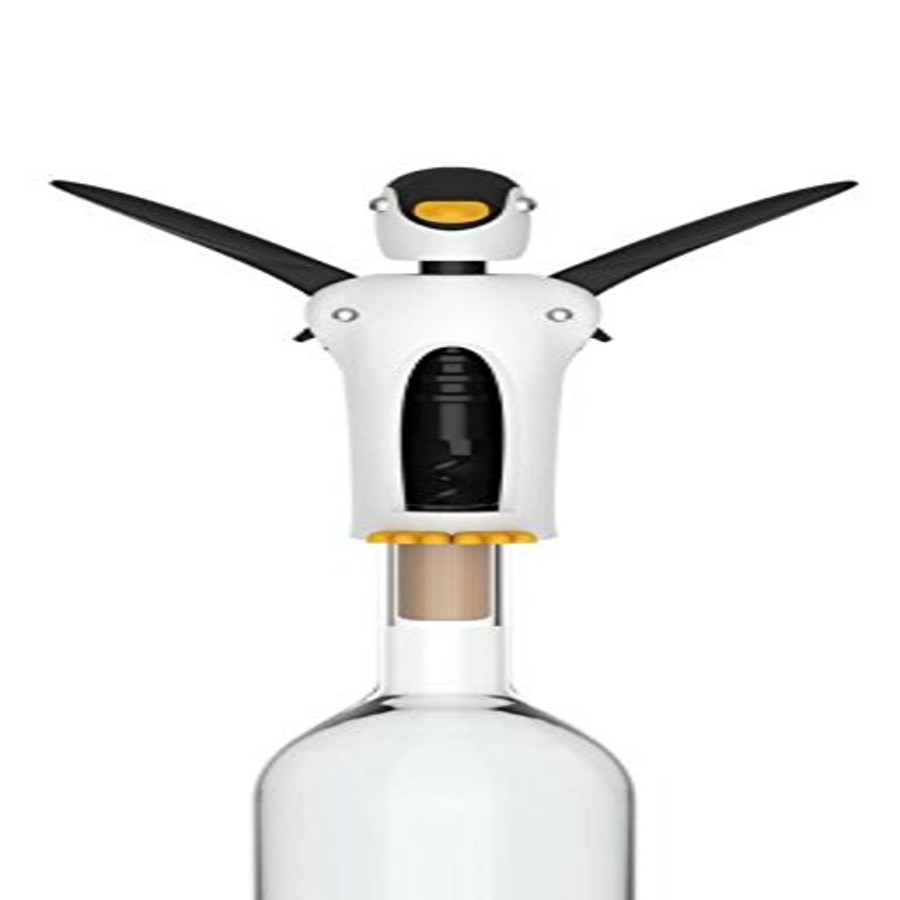 We are introducing a product for wine lovers and for people who adore cuteness. It is a multicolor winged corkscrew, which has a penguin shape. This corkscrew cannot only open your wine and soda bottles but will also slay your heart with its cuteness. So get this winged penguin now and you will be happier to have this in your collection.
The stainless steel 5 turn multicolored winged corkscrew is unique and efficient. The plastic touch on this corkscrew is easy to grip. You can open any bottle of wine using this penguin corkscrew because it's construction is durable. Not only is it practical, but it is fun to have. The dapper penguin is unable to fly, but flutter his wings to open all sorts of wine bottles. It is easy to use.
This item is a must-have with a wine bottle. It will also become your feathered friend too. The multicolor winged corkscrew has a length of 3.5 inches, a width of 2.2 inches and a height of 8.2 inches. It has a total weight of 10.2 ounces. These dimensions make it portable so that you can easily open corks while you are traveling.
This corkscrew is really strong. Its feet are glued in the two holes at the bottom of the gadget. So what do you need more? A cork opener which is cute as well as efficient.
Buy this multicolor winged corkscrew for your loved ones. It makes a great gift for family, friends, and people who are in love with animals, especially penguins. This penguin is a must-have for enjoying your wine.

December 6, 2023 7:05 pm

Amazon.com
Last update was on: December 6, 2023 7:05 pm