Ceramic Heat Sensitive Color Changing Coffee Mug for Fun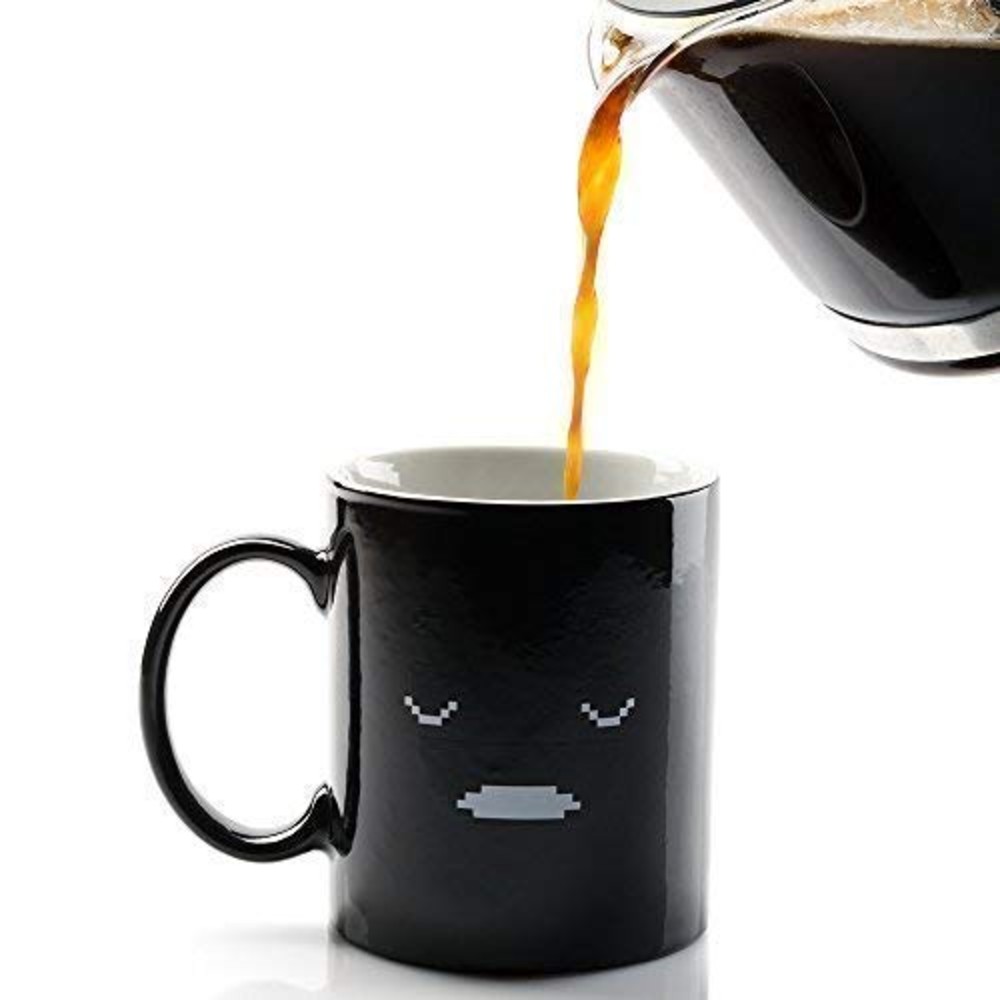 Have you ever had a coffee mug that can change its own color? Meet this morning coffee mug by InGwest. This mug uses heat-sensitive ceramic as its material. This ceramic allows it to change its color whenever you pour in hot water to it. This will change the face on its front, from sleeping to being awake.
So, you can be sure that you can always drink nice hot coffee all the time. This is because whenever your coffee gets cold, the face will go back to its sleeping mode. So, you can tell when is the right time to add some hot water. This is great for coffee-lovers like you.
Also, you can always boost your mood by looking at its smiling face. This morning coffee mug will brighten your day for sure. There is nothing worse than having cold coffee in the morning. So, this product will be perfect for you. Now you will always have great mornings.
The dimension of this coffee mug is 3.15 x 3.75 x 3.75 inches. At this size, you will find an ideal mug to contain your coffee. Its capacity itself is 11 oz. This is perfect for one to sit in the morning with a cup of hot coffee.
Cheer up yourself and everyone around you with this morning coffee mug. You will see it smiles at you every time you pour water that has over than 45 °C of temperature. But, this mug is not safe for microwave or oven.
If you are looking for a special gift for your loved ones, this could be your best solution. Make them happy with this morning coffee mug.

September 27, 2023 5:46 pm

Amazon.com
Last update was on: September 27, 2023 5:46 pm