Multi-port Magnetic Charging Cable for Android and iPhone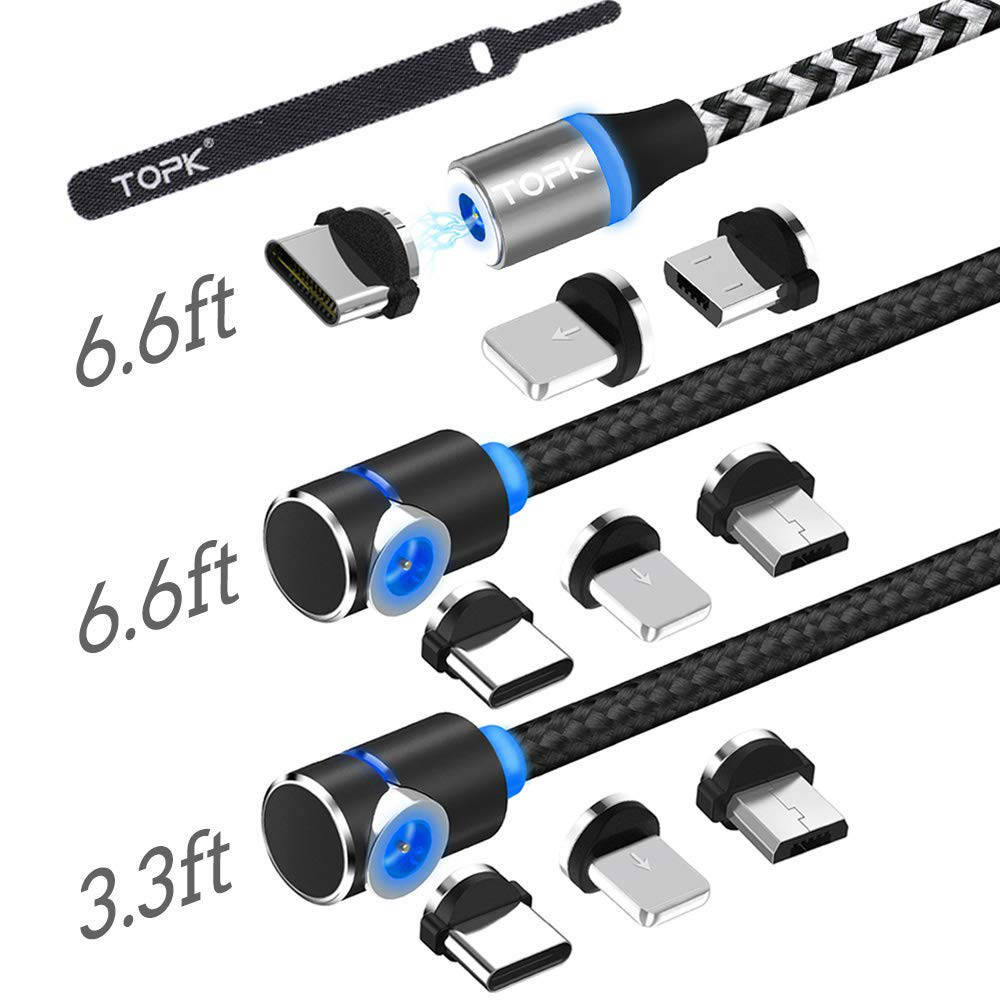 There are only two sides for a charger but it always takes three tries to correctly insert it into the slot!! Charging with the usual chargers can be a difficult task especially in the dark when you cannot see or when driving. TOPK is here with a product that makes charging easier- Magnetic phone charging cable.
Do you regularly tripping over the cable and yanking the phone to the floor?   This magnetic charging cable is a must for you.
The magnetic charging cable has an LED light. You no longer have to fumble around in the darkness to charge your phone. The strong magnetic property makes it possible to connect the phone with just one hand. This is an exceptionally useful feature while driving. The cable can be attached to the phone in very less time. This ensures that your attention is not diverted from the road for long.
It supports QC 2.0 fast charging and gives an Output 5V/2.4A (max). Data transfer is not possible with this type of cable. This product is a dream come true for all gamers. It has a 90°L shape and 360°rotating magnetic head design.  You can easily play games even when you are charging.
Apart from all this, this charger has one more advantage over the other chargers. It prevents dust from sticking to the phone because the magnetic tip is inserted at the charging interface. It also has wide compatibility. The magnet USB C cable has micro USB, type c and 8-Pin. Charge any phones like iPhone,  Android smartphone, such as  Samsung S8/S9/Note 8/Note/Note 9/j7, LG, Moto, HTC.

September 20, 2023 11:06 pm

Amazon.com
Last update was on: September 20, 2023 11:06 pm