Wireless Head Up Display for Car Dashboard.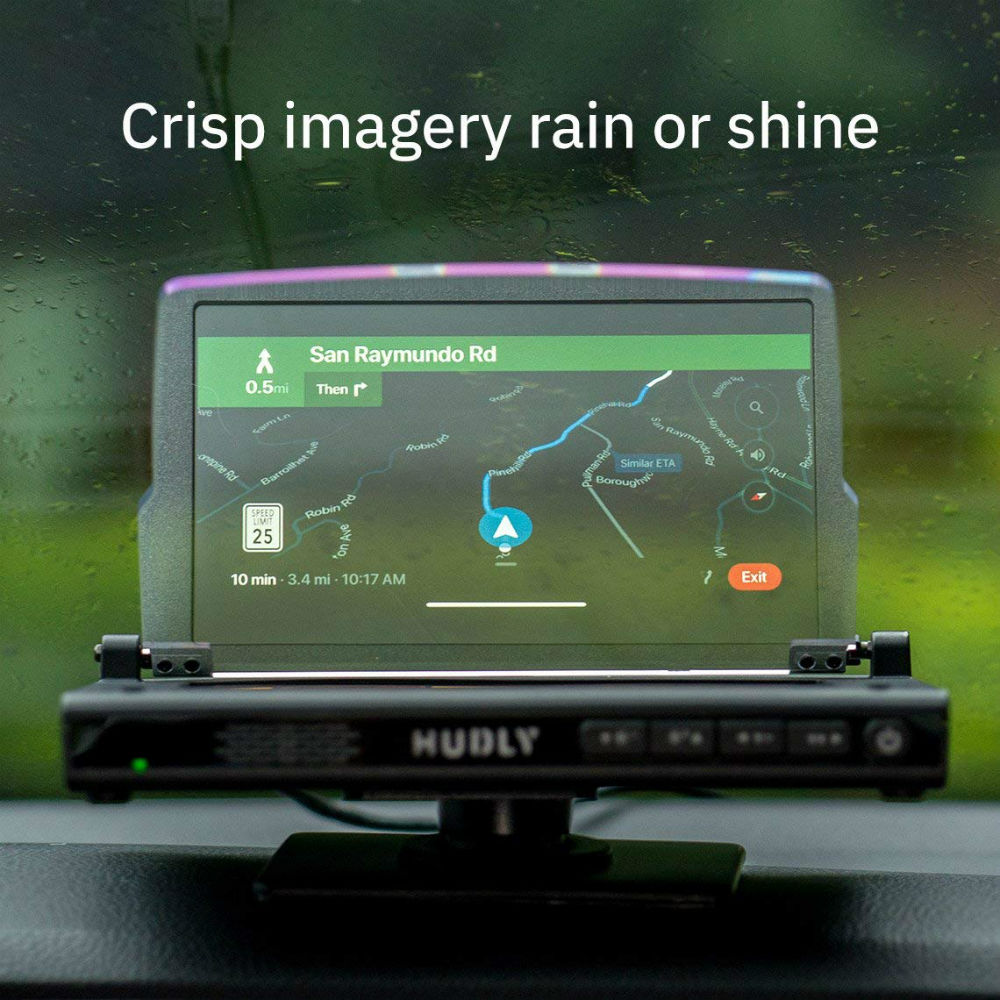 Finding it hard to use Navigation apps while driving? Using phones while driving is very dangerous. What if it is an urgent text or calls? People may get tempted to peep into the phone. A minute's negligence is enough to cost a life. How about a technology that helps you without distracting you from the road? Hudly wireless head up display is what you need then.
Wireless head up display enables the driver to use the preferred navigation app without diverting attention from the road. The technology cast the navigating map in the line of sight of the driver. Hence, the driver can see the road as well as the map in a clear high-resolution display. In addition, you can also see text messages and phone calls.
Still, don't want to risk looking onto the screen. Hudly has a solution for that too. The built-in speakers will help you to hear directions and notifications. The wireless HUD is user-friendly due to easy to access buttons for control. Its adjustable mount conforms to your dashboard to control vibrations. This product is easy to store as you can hold the base and slide the device off the mount to remove. The screen has an optical grade coating. This enhances colors and contrast, making it easy to see. In addition, the screen can adjust its brightness according to the surrounding condition.
For power, you just need to connect the wireless head up display to your car's cigarette lighter. Hence this device work in all cars having a cigarette lighter. The base is a pad made of rubber with grip. Hence no need for adhesives to fix it on the dashboard.
Hudly is compatible with your iPhone and Android. It can be connected to your smartphone and get the display on the heads-up screen. Hudly wireless head-up display makes your driving experience safer and easier.

September 27, 2023 8:24 pm

Amazon.com
Last update was on: September 27, 2023 8:24 pm