2-in-1 HDMI Splitter and Switch For Xbox, PS4, HDTV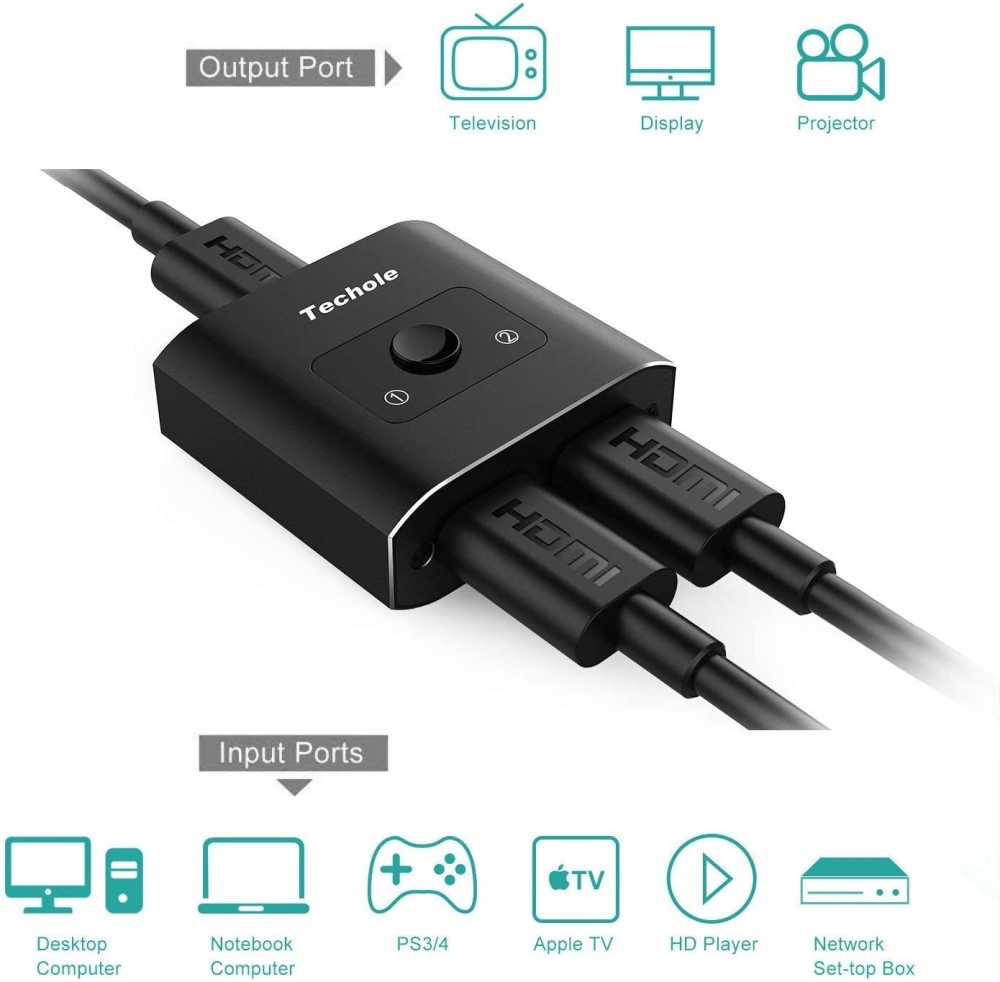 An HDMI splitter is used to split an HDMI input from one device to another. While an HDMI switch helps to switch between 2 or more inputs. Combining these two devices of completely different purposes is a smart move. This saves money you spend on two hardware by using a single one. This 2-in-1 HDMI Splitter and Switch does exactly the same.
This 2 in one HDMI switch and splitter is easy to set up and operate. No external power supply needed, just connect your HDMI devices to enjoy! A simple press of a button to swap signal within one second and the LED light tells you which port is active. Giving you a fast & stable transmission. The HDMI Switch provides high bandwidth 10.2Gbps data transmission, Input, and output. With no loss of picture or video quality. Also supporting high-resolution audio and video output. The device supports 3D, 1080P, 4K x 2K@30hz resolution, and HD audio. So you can sit back and enjoy most plush media experience.
With a solid aluminum alloy construction, this 2-in-1 HDMI Splitter and Switch doesn't compromise on its quality.  It helps you connect two HDMI sources to one HDMI display, or connect one HDMI source to toggle between two displays(HDMI switch box couldn't get two display devices to work simultaneously). HDMI Splitter Switcher is also suitable for most devices with a standard HDMI interface.
All this makes it a well-made device and it works like a charm every time. For this low price, that's a real no-brainer! Grab yours now.

December 3, 2023 2:21 am

Amazon.com
Last update was on: December 3, 2023 2:21 am