Ultraloq Smart Lever Lock: 5- in-1 Keyless Lock for Intelligent Door Access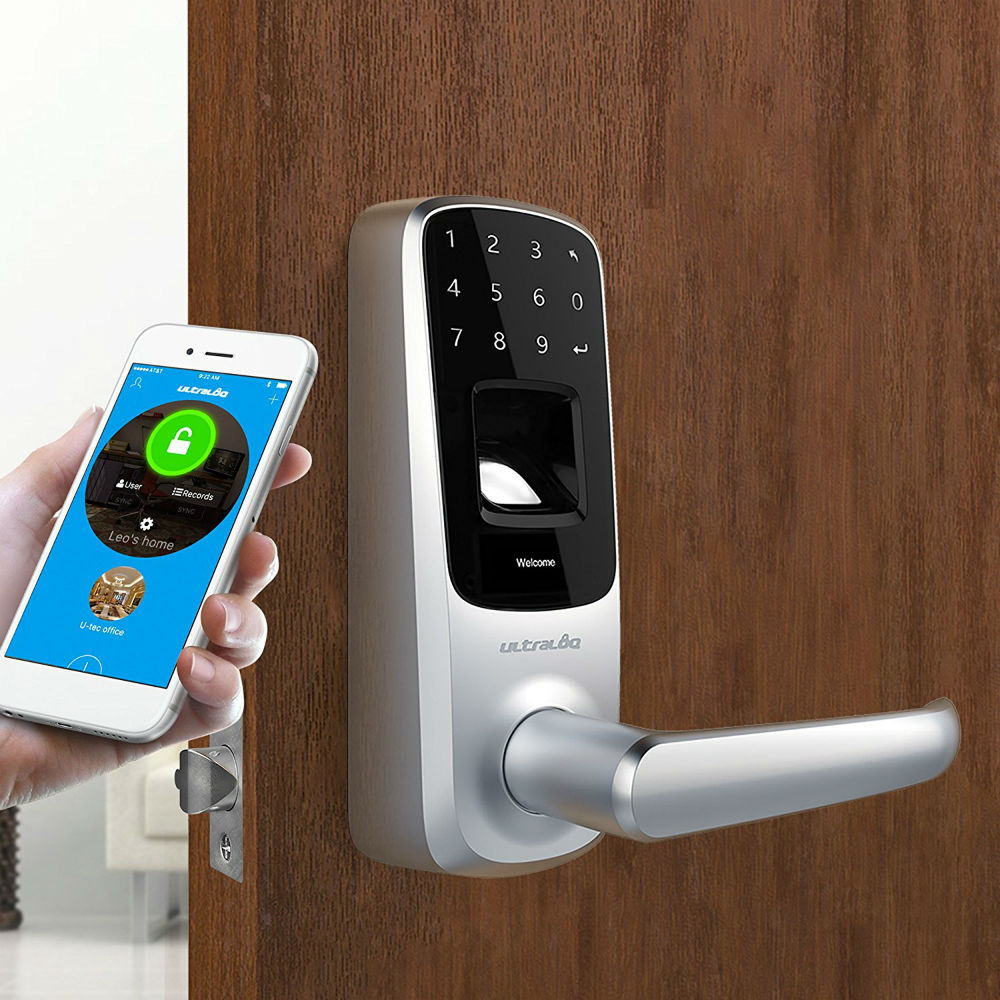 Reached home dead tired and fishing in your pocket… and oops house keys are missing! With Ultraloq smart lock this will never happen to you. Key or no key you can easily unlock your door. It is a dream comes true for those who are really forgetful with keys. Now locking home is a convenient and flexible with multiple lock modes like touch screen, number code, key, shaking phone and tap on phone.
This super cool fingerprint touchscreen smart lock is equipped with the Bluetooth technology. By using this, open the lock by just tapping on your phone screen 4 times. You don't even need to take mobile out of pocket for that.
Make your Smartphone your key by downloading the Ultraloq app on your Android or iPhone. With the app, there is no need to worry in case of power or internet failure as it works well in every situation. You can also keep a track of the users and log of those who entered through the smart lever lock.
Your fingerprint smart lock is the safest way to secure your home as every fingerprint is unique. It will identify you in amazingly just 0.5 seconds and can store up to a whopping amount of 95 fingerprints. Also, our keyless lock is scratch proof, dust-proof and waterproof which makes it usable for a long time.
Following the old school method of punching number, it is also now secure with the anti-peep password feature. Type any long trail of numbers including your password and bam the door is open for you. If someone is visiting but you are not home then simply share the lock code with them.
Its 3 AA batteries last up to 8000 times access and low power alert notification is shown on phones, making you alert that its time to change batteries.
Safety of loved ones and precious stuff should be your topmost priority and if you are responsible enough then this Smart lever lock will be already in your shopping cart.

September 27, 2023 3:42 pm

Amazon.com
Last update was on: September 27, 2023 3:42 pm