A Smart Fingerprint Padlock To Give You A Tension-Free Life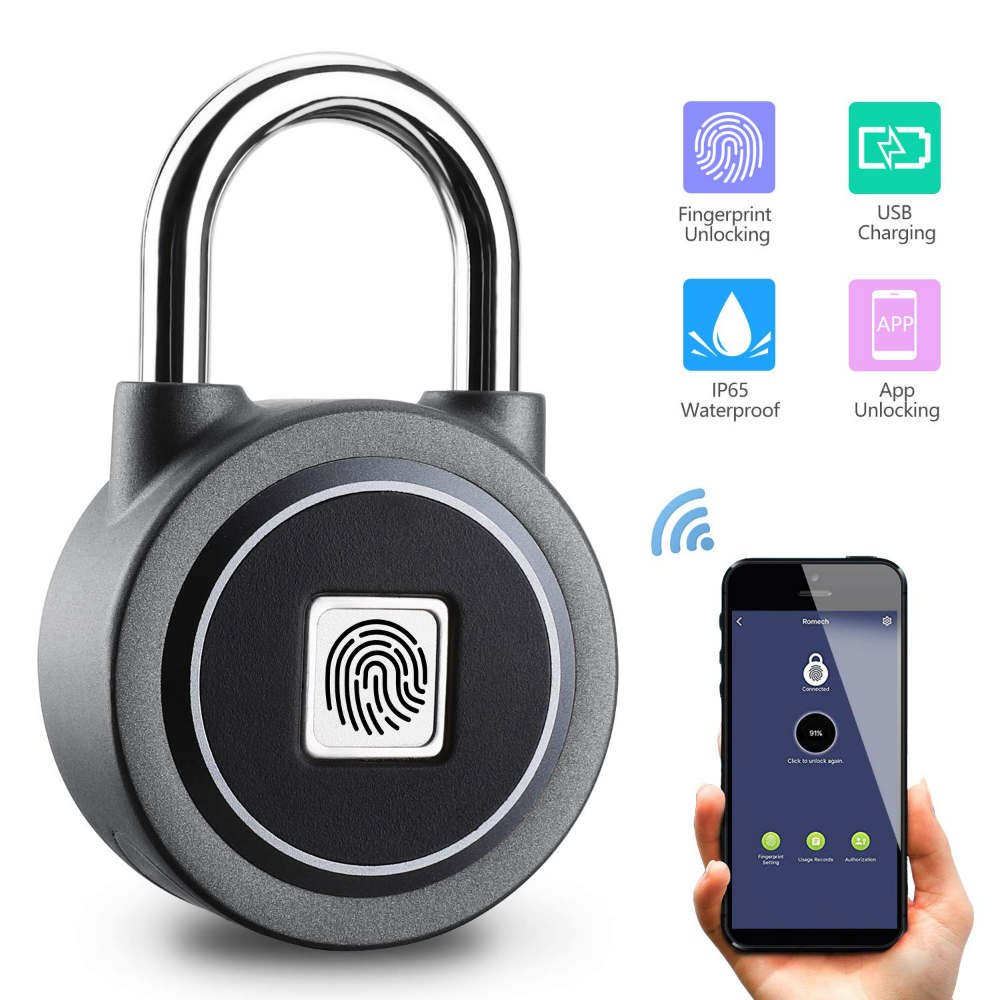 Losing keys is an everyday tension for many of us. We often forget where we have kept the keys. This smart fingerprint padlock is the perfect alternative for old school padlocks. This is a real gift of technology. Also, it keeps all your tensions away.
This innovative padlock lets you bid farewell to your keys. You can unlock it with your finger in seconds. Also, it can record up to 15 fingerprints. So, you can record yours and your family's fingerprints. This can be used by many users. The lock comes with a 12-month replacement warranty. So, you can buy it without worries.
The aluminum body of the smart fingerprint padlock is sturdy. Its stainless steel beam makes it more secure. It is perfect for indoor uses. Also, this weatherproof lock is dust and water resistant. So, it can be used outdoors too.
The padlock runs with a rechargeable 300 MAH lithium battery. This battery comes with a 1-year long standby life. Also, it can be unlocked 2500 times with this fully charged battery. The lock stays locked when the battery runs out of charge. You just have to connect it to the power source to open it with a fingerprint.
This smart fingerprint padlock is perfect for locking suitcase, gym vault, rooms, gates and many more. The package contains 1 padlock, 1 USB charging cable, and 1 user manual. The manufacturer recommends charging the battery completely before first use. Also, it is very important to read the user manual carefully.
This padlock is the perfect way to protect all your belongings. Also, have fewer worries of remembering combinations. So, buy this smart padlock now. Also, this will make a perfect gift for everyone who loses their keys often.

September 27, 2023 4:24 pm

Amazon.com
Last update was on: September 27, 2023 4:24 pm