Be Safe With This Multifunctional Car Emergency Tool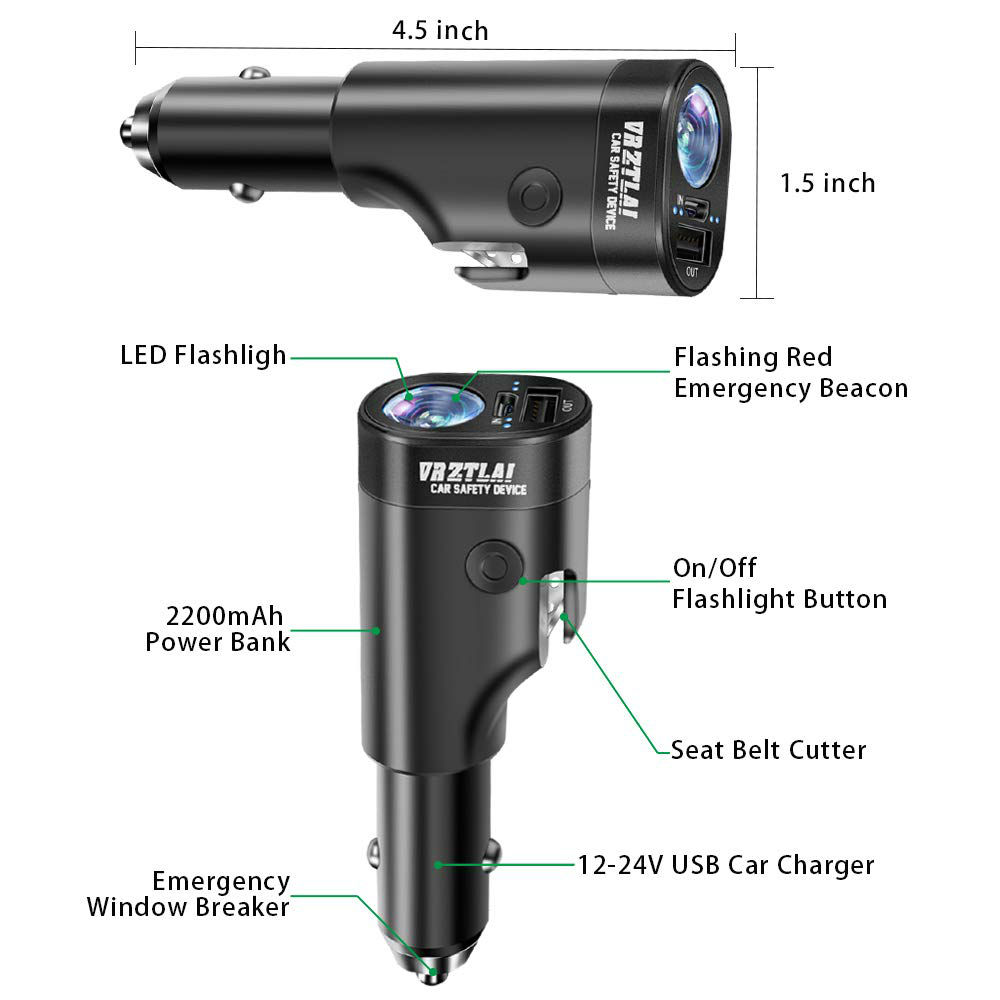 Emergencies are not foreseeable and can happen at any time. Some peoples' most dreaded fear is being locked inside a car, or even anything related to it. As much fun as driving a car or riding in it is, it comes with its own set of risks. This multifunctional car emergency tool will be your savior always.
One must be ready for all situations. So, we introduce you to this seatbelt cutter and window glass breaker tool. This multifunctional car emergency tool also has an LED light and red emergency light beacon. Also, it is a 2200 mAh power bank with car charger adapter. So, you can charge your phone while traveling.
This tool is perfect for all your emergencies and adventure. you can use it as a torch, a power bank and most importantly an escape tool. In case of fire, abduction, theft, or any such emergency, you can use this tool for getting out of the car. Also, at such a scenario, our conscious doesn't usually work properly as we are in such a flurry and fear. So, you can rely on this tool which can also work as a key chain. This way it will always be near to you and with you.
The multifunctional car emergency tool comes with a 12-month replacement warranty. So, you do not worry about the quality of the product. The seat belt cutter has a sharp protected blade. Similarly, the window glass breaker has a powerful steel spike and this tool also has a pullout from a clip.
Prepare and be ready for any type of emergencies with this rescue tool. This makes the perfect gift for all those you care about. So, buy this for yourself and also gift it your loved ones.

December 6, 2023 4:21 pm

Amazon.com
Last update was on: December 6, 2023 4:21 pm