Educational Rainbow Colored Magnetic Fraction Tiles For Your Kid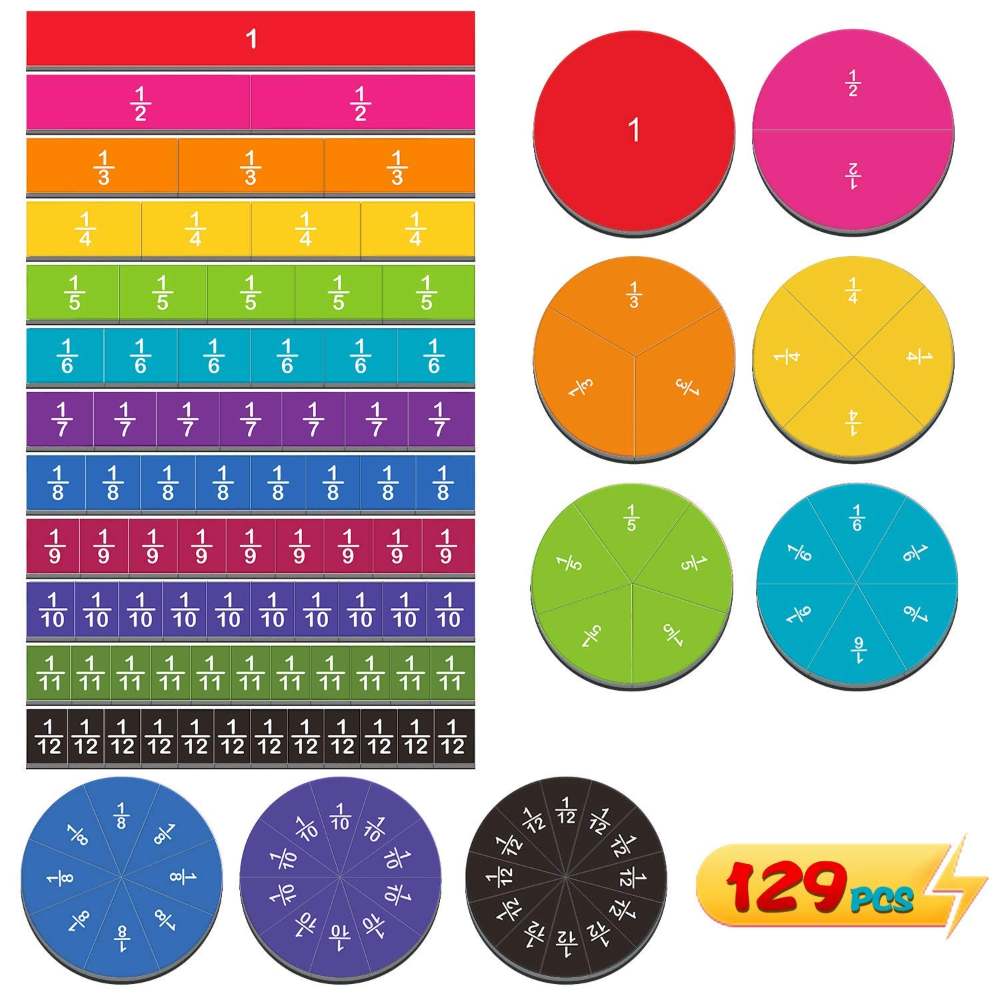 Mathematics is the most boring subject for many kids. But, if taught in an interesting way mathematics is the most interesting subject. Kids often confuse themselves with fractions and percentages. These magnetic fraction tiles are the best thing to clear the kid's concept of fraction and percentage.
The magnets come in rainbow colors which make it look more attractive for kids. Bright color catches kids' attention more. The round magnets help kids understand the concept of fraction better. Also, you can make pie shapes with various combinations for illustration.
The tiles are perfect for a demonstration in schools and at home. All the tiles have a magnetic base. This tiles stick on whiteboards and are easy to manipulate. Also, you can give it to kids and help them play and learn by themselves.
These magnetic tiles have a total of 129 pieces. There are 78 rectangular pieces of wholes, halves, thirds, fourths, fifths, sixths, seventh, eighth, ninth, tenths, eleventh and twelfths. Also, there are 9 circles with 59 pieces of 1, 1/2, 1/3, 1/4, 1/5, 1/6, 1/8, 1/10 and 1/12 magnets.  The full circles measure 5 inches in diameter and the full rectangular piece is 8 inches in length. So, it is prominent enough to understand in classrooms too.
These laminated, scratch-free magnets are made of high-quality PVA foam. As it is made for kids the printing inks are non-toxic. These magnets are extremely lightweight. Also, they do not have any sharp edges and can be manipulated by kids easily.
So, these magnetic fraction tiles are appropriate for the educational purpose of kids. If you are a teacher buy it for your students. Also, this will make a great gift for kids of above 5 years.

September 27, 2023 9:59 pm

Amazon.com
Last update was on: September 27, 2023 9:59 pm