Qubii-Pro Flash Drive for iPhone to Backup Your Photos And Videos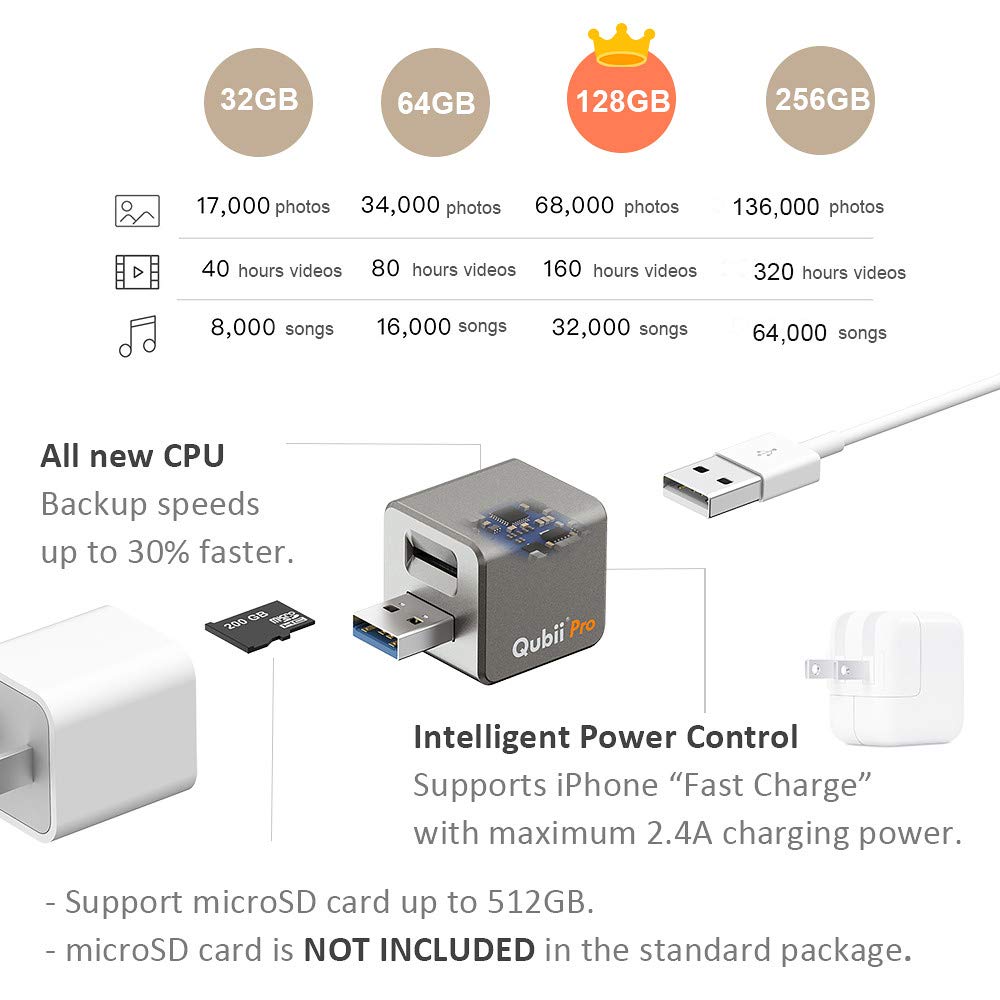 Are you someone who is Struggling with freeing up space on your iPhone? Or do you find backing up your files from your iPhone time-consuming? Not anymore! Save yourself from the hassle of using a computer & cloud to back up your files. Backup photos automatically while charging your iPhone using this Qubii-Pro Flash Drive for iPhone.
This is the Qubii-Pro Automatic Backup Drive For iPhone & iPad. This lets you back-up your files easily while charging the device at the same time. No manual operation needed during this process. Just charge your iPhone! Everything Works Automatically. It is one of the safest and easiest ways to backup thousands of photos from your iPhone. Your device should be running on iOS 12 or above to use this flash drive.
Using this flash drive is so simple. Just insert a microSD card into Qubii-Pro photo stick. Plug the drive into your Apple power adapter and connect the power cord. Qubii-Pro Flash Drive for iPhone works automatically to move photos, videos, and contacts from your iPhone every time when you charge. It supports memory card capacities of up to 512GB. Qubii-Pro is perfect for users with thousands of photos on their iPhones. Changing the microSD card won't duplicate your backup, even if you haven't deleted the backup photos from your iPhone.
Qubii-Pro also supports fast-charge with a maximum of 2.4A. So you can charge your iPhone faster while also backing up your files. All this makes it one of the smartest ways to backup your files from your iPhone.

September 27, 2023 6:40 pm

Amazon.com
Last update was on: September 27, 2023 6:40 pm