iHealth Wireless Blood Pressure Monitor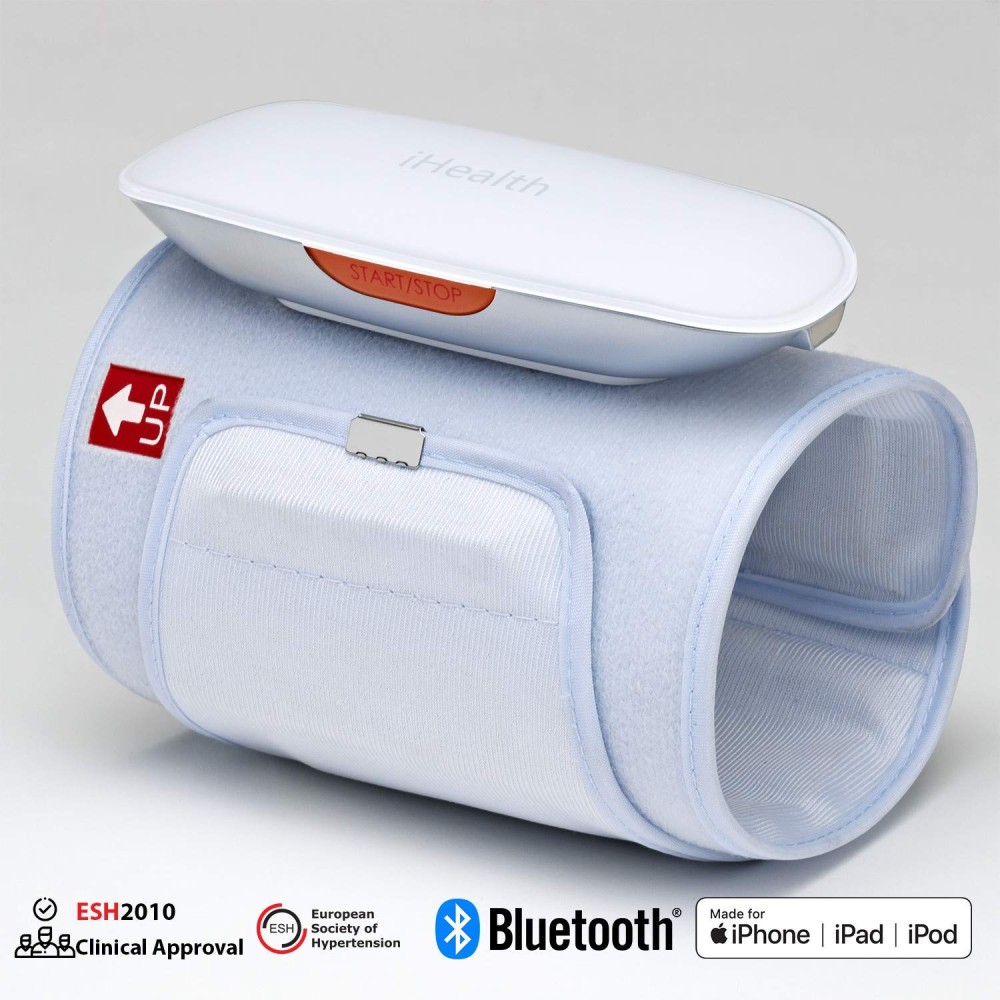 Checking your blood pressure is one of the medical tests you should go through often to ensure a healthy lifestyle. Finding time to go through these tests in this busy life is very important. Having a smart blood pressure monitors make these tasks much simpler than ever before. Save your valuable time using the iHealth Feel Wireless Blood Pressure Monitor.
The iHealth Feel wireless blood pressure monitor cuff gives you fast, reliable blood pressure readings anytime, anywhere. This device is able to measure a medical-grade precision blood pressure measurements at your home. It is also very easy to use. Simply place your compatible device on the monitor, apply the home blood pressure cuff, and measure instantly using the iHealth MyVitals, our free mobile health app. Just press the START button. All of your readings are synced automatically. Easily view your results and trends on your smartphone or tablet, eliminating the need for bulky display.
This Blood pressure monitor is highly comfortable and compact. The Portable cuff design blood pressure monitor is better for travel and uses on the go than other blood pressure monitors. The Device measures your Blood pressure, Heartbeat, Pulse Wave and detects Arrhythmia. The wide range cuff fits most shapes and sizes and tells you which way up it goes to make it easy to use. iHealth MyVitals App Integrates With Apple Health and Samsung Health. Hence you get everything you need in one app. The builtin 400 mAH battery in single charging provides around 80 times measurements. You can easily charge iHealth Feel with a mini USB cable. All readings are stored in our free app and our secure cloud. This makes sharing your blood pressure data much easier.
Gift this iHealth Feel Wireless Blood Pressure Monitor to your loved ones and ones you care about.

September 28, 2023 2:30 am

Amazon.com
Last update was on: September 28, 2023 2:30 am