Portable Playpen Baby Keeper Safe Play Station with Self-Inflatable Mat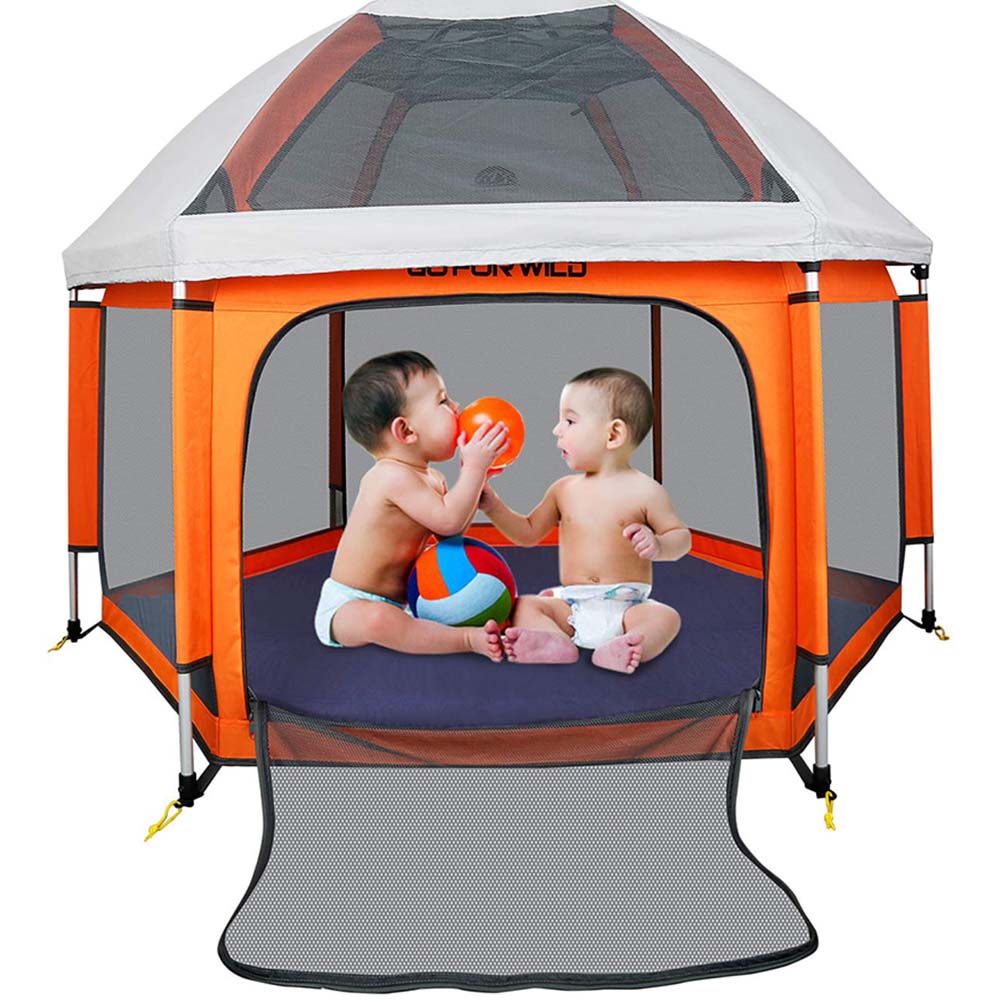 For your junior, it is all about having fun. But, is it possible to keep an eye on them at all hours of the day? Take care of other things that need your attention while your child is safe and happy inside this portable Playpen Baby keeper.
The playpen that you see has the potential to transform into a comfortable and safe play station. It comes with a self-inflatable mat that is waterproof in nature. So, every time a toddler tumbles, there will always be a layer of protection underneath him/her.
The incredible features of the playpen include keeping your child safe and away from insects. The UV canopy on the playpen Baby keeper will enable you to set it up outdoors. This will keep your kids away from sunburn and pests. It takes only a matter of seconds or shall we say a flick of your wrist to set up the playpen. Any person can single-handedly set it up at any time with the least amount of effort.
Parents won't have to worry about a thing as long as they have the portable playpen baby keeper. The water-resistant padding can soak up spilled milk or water in any case. The removable mattress can be machine washed too. Protecting your kid(s) while they have the time of their life every single day is the primary motto of this portable baby keeper.
The use of ultimate safety measures will take care of every worry a parent has. It also features an ideal and incredible experience of using it on the go. Don't put a stop on the fun your child is having no matter where you go. The playpen is spacious enough for even an adult to sit inside it.

September 27, 2023 9:48 pm

Amazon.com
Last update was on: September 27, 2023 9:48 pm