Magnetic Duvet Clips to Keep Your Comforter In Place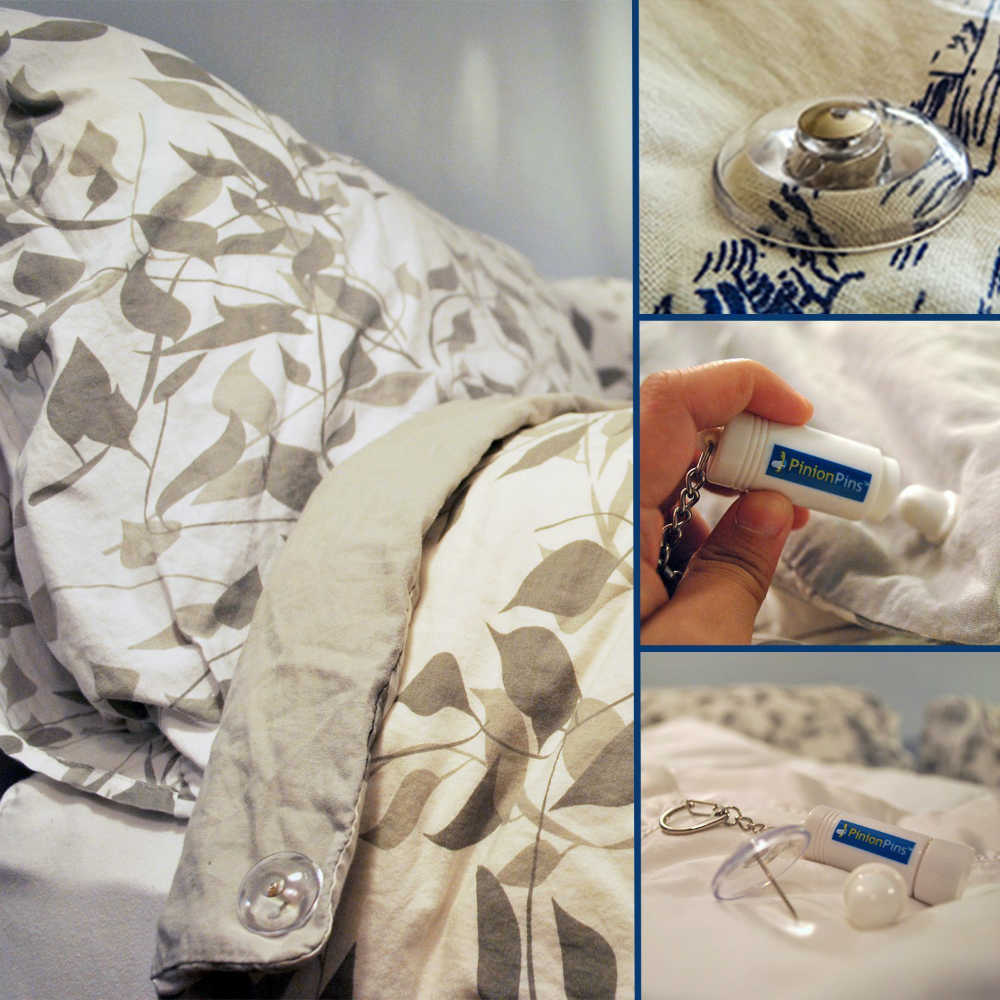 Most people love sleeping with a duvet. But, because of the hassle of trying to keep the comforter in place, stay away from comforters and duvet covers. And, now with magnetic duvet clips, no more slipping of the comforter down to the bottom of the duvet. These pins solve the problem and the comforter stays perfectly in place.
Magnetic duvet clips, a new magnetic pinning system ideal for fastening duvet covers and securing furniture slipcovers. It is also perfect for hanging decorations and pinning curtains. So, you can attach materials together and have them stay fixed with these patented and innovative pins.
This package comprises of 8 pins and 8 white caps along with 1 magnetic key. So, the package is enough for 2 comforters. Simply put the pin through the materials you need to join. Now place the backer on the pin and it will hold in place. When you want to wash your bedding or fabric, simply use the magnetic key to remove the backer.
Magnetic duvet clips are just perfect for keeping comforters or other bedding in place with no slipping or sliding. The patented clips are tough and can bear a large amount of force. Once secured, they can bear up to 10 pounds of strength. Pins can keep the fabric in place without damaging it.
Want to gift it to someone? Yes, you can gift these innovative pins to your loved ones. The magnetic duvet clips work great and are easy to use. These pins are ideal to use as comforter pins and to secure bedding other bedding. Give it your loved and make them happy.

December 2, 2023 5:43 am

Amazon.com
Last update was on: December 2, 2023 5:43 am