Brew the Perfect Tea with Fred Teatanic Titanic Tea Infuser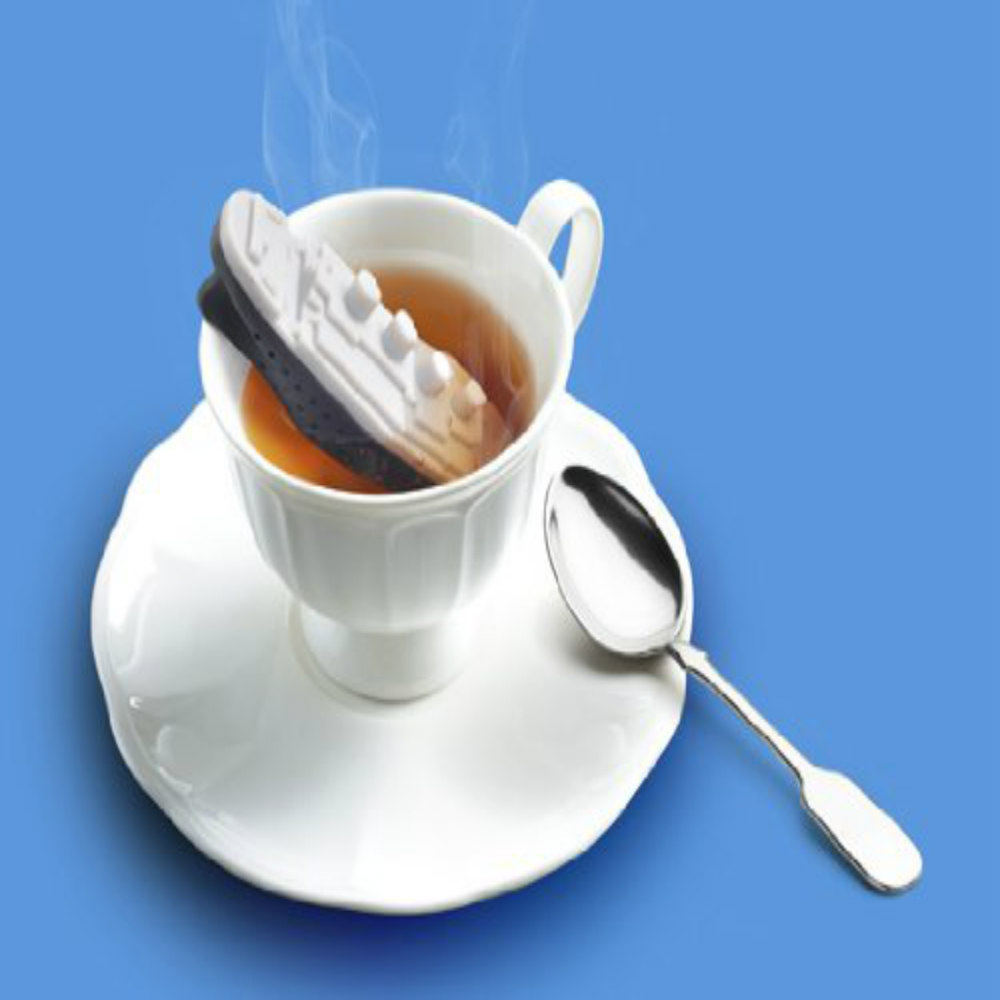 Short of conversation starters during tea-time? Spice up your tea time with Fred Teatanic Titanic tea infuser. It is shaped like the Titanic and is sure to make heads turn. True to its name, it is fantastic to see it in action. Make drinking tea more than an activity.
The design of tea infuser is such that it is very user-friendly. Fill the hull with your favorite loose leaf tea and place it in your cup. That is all it takes to enjoy perfectly brewed tea. For cleaning after usage, simply throw away the tea leaves and rinse with hot water. You can clean using a dishwasher too. Also, the product is microwave safe.
The usage of the product will not cause any health hazard. It is made of BPA-free silicone and is non- toxic. This material is soft and does not have a taste of its own. It will not interfere with the original taste of your tea in any way.
Reduce the carbon footprint you produce by using this eco-friendly product. Recent research conducted revealed that most of the tea-bag used are not fully biodegradable. The disposal of such waste is being a growing concern. The reusable feature makes it a more desirable product.
Fred Teatanic Titanic tea infuser is an ideal choice if you are environment – conscious. It comes in a colorful box. It can make a unique gift for someone with a creative mind. Let this cleverly designed product put a smile on their face.

September 27, 2023 10:44 pm

Amazon.com
Last update was on: September 27, 2023 10:44 pm