Home Water Test Kit to Use Water Better Now!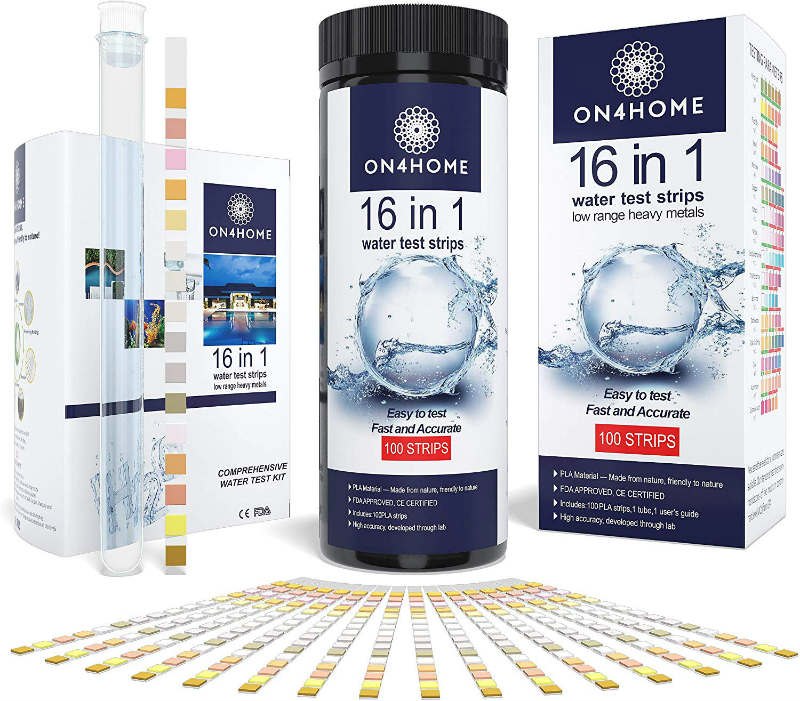 Are you not sure about the water that comes to your place? You do not have to take it to a lab to have it tested. Bring the lab to your home! The home water test kit from On 4 Home conducts 16 accurate tests on water samples. The results from this home water test are comparable to any lab as well! Now, forget worrying about checking the quality of water that comes to your place.
You have all the tools to detect and test for 16 parameters. These include the hardness of water, the content of chlorine, iron and other minerals. It is important to keep yourself, and your family safe from water that is not fit for consumption. There are plenty of cases of water pollution around. Bad water can lead to diseases and it can be even severe in some cases.
Not only can you test drinking water, but also the water in your swimming pool aquarium or Jacuzzi. In short, anywhere which demands clean water for better and safe usage. Trust the results of this kit because it is FDA approved. And even CE certified for domestic usage. You can get the results of the safe water test in 60 seconds.
The usage is quite simple. Each home water test kit has 100 PLA strips. You have to take a sample of the water in the test tube. Dip the PLA strip in water for a few seconds. Hold it in the horizontal direction. Read the test results under better lighting. You have to make use of the color chart label provided. The package has all the needed materials.
You can carry this water test kit anywhere too. At only 4 ounces, it is light in weight. Grab this home water test kit today! Use better water for all your needs and be safe. You can even give it to your loved ones for the betterment of their health.

September 22, 2023 4:16 pm

Amazon.com
Last update was on: September 22, 2023 4:16 pm