Night Soft Silicon Mushroom Lamp with 16 Color LEDs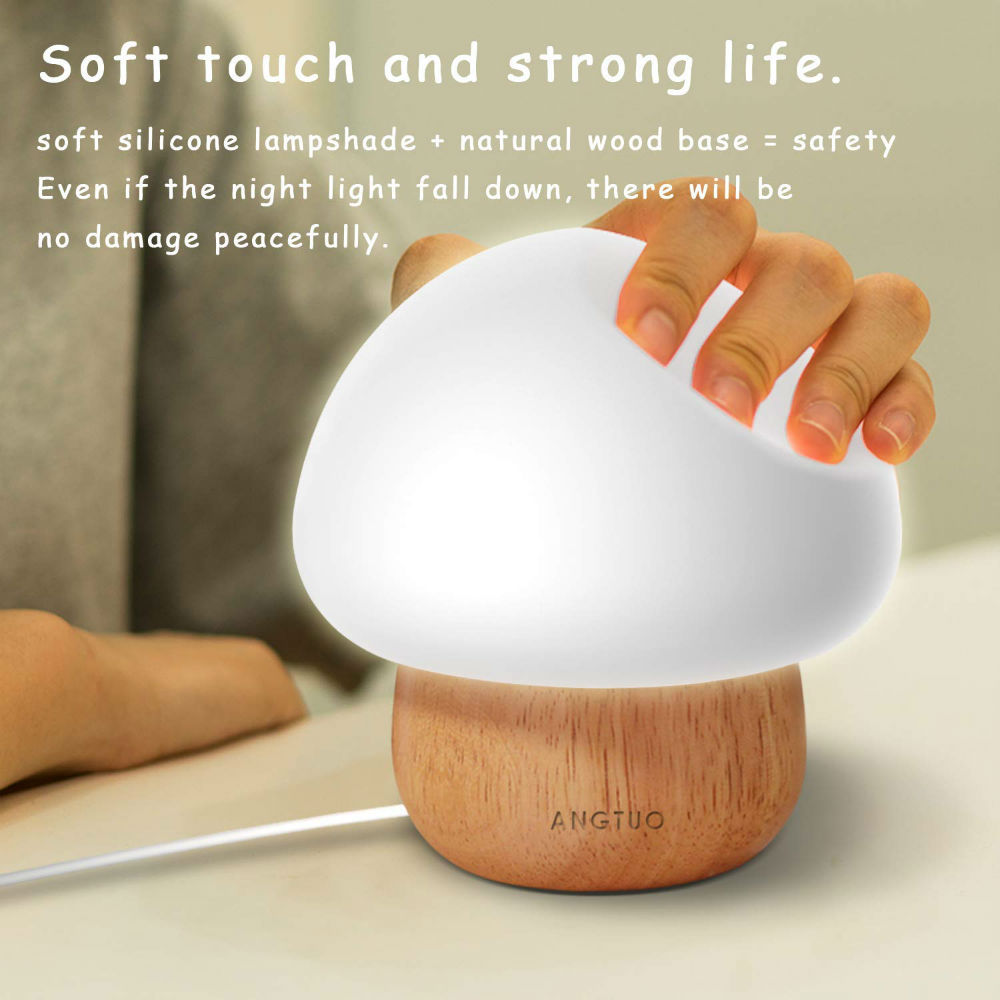 This night LED mushroom lamp is provided with a semiconductor substance silicone and a wireless remote control system. It has a soft body. The availability of two remotes accessible at the same time makes this lamp more recommendable.
This LED mushroom lamp has the visibility of 16 colors. It is provided with 1.5 meters of cable length. So, you can keep it anywhere without the issue of having a point nearby. This LED lighting has voltage from 85 – 265 V.
The durability of this lamp is certainly higher due to its Silicon-based material which is then complemented by rubberwood at the base. It also has a non-toxic light cover for the better safety.
This night LED lamp has options of flashing, stable and sequential changing of colors. As per your desire, you can change the color mode and enjoy.
The product dimensions of the night LED mushroom lamp are 13×13×13 cm. The weight of this product is 181 gram.  It is absolutely perfect to keep even in your kids room. This lamp creates a very light and mild atmosphere in order to assure your good sleep. Hence, it is a perfect thing to be in rooms of both kids and adults.
This lamp is available in a mushroom-like styling hence provoking the thoughts of a kid in an innovative way. Also, this looks great on a bedside table. It is extremely convenient and portable for most of the multidimensional use.
The main features of this night LED mushroom lamp includes less striking light, power conservation, maximum eye protection, and simplified use.

December 6, 2023 9:30 pm

Amazon.com
Last update was on: December 6, 2023 9:30 pm