Magnetic Levitating Bluetooth Speaker with Handsfree Calling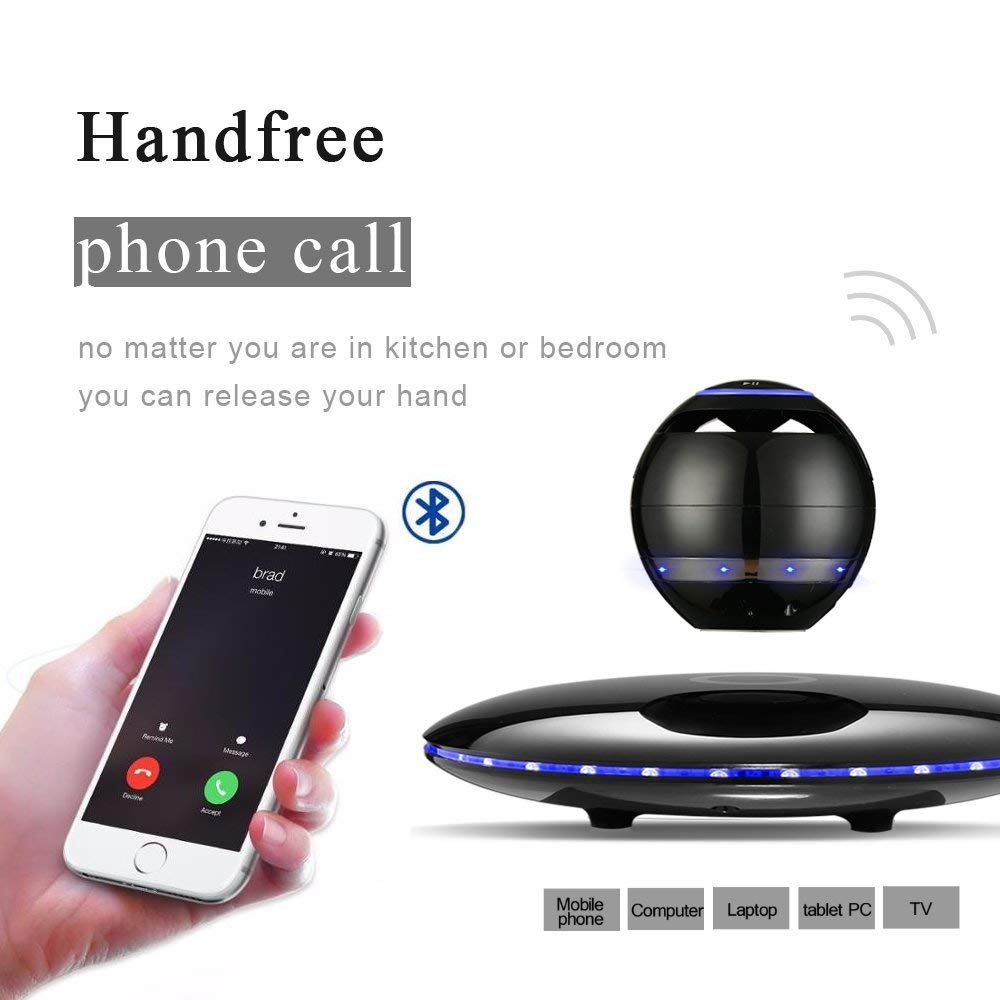 Speakers are an inevitable part of daily life. Speakers with good sound quality make you happy. The Infinity Orb magnetic levitating speaker is the best in features. this Bluetooth enabled speaker levitates, illuminates and gives you the best music experience. The produces crystal clear sound at every pitch. The visual effects of the speaker are also outstanding.
The floating Infinity Orb magnetic speaker is made with 3D sound technology. This gives you a surrounding sound effect. Also, the base of the magnetic levitating speaker illuminates with LED flashlights of different colors. So, it is perfect for small house parties.
This Infinity Orb magnetic levitating speaker is wireless. The dimensions of the ball orb are 7.8 × 7.8 × 7.8 cm and the base is 17.5 × 17.5 × 4.5 cm. So, you can carry it anywhere you want. The speaker has also got touch buttons and a microphone for assistance.
The Infinity Orb Magnetic levitating speaker is Bluetooth compatible. So, you can connect it with tablets, mobile, pc, iPad and what not. The Bluetooth 4.0 is connectible within 10 meters of wireless field.
The speaker has a hand free call answering option. You can attend calls in between the music. The most amazing feature is that the speaker levitates in the air. The base has a magnetic effect that makes the speaker levitate about half an inch.
You can use the orb as a stand-alone speaker without the base.  The Infinity Orb magnetic speaker has got a 360° rotational option too. This feature makes it more attractive.
This magnetic levitating speaker has great battery life. It is capable of playing music for 8 hours. So, all you need to do is charge it fully and enjoy uninterrupted music. Also, this makes a perfect gift for everyone. So, buy it either for yourself or for your dear ones.

December 7, 2023 12:14 am

Amazon.com
Last update was on: December 7, 2023 12:14 am