LED Marquee Lightbox with 100 Letters and Storage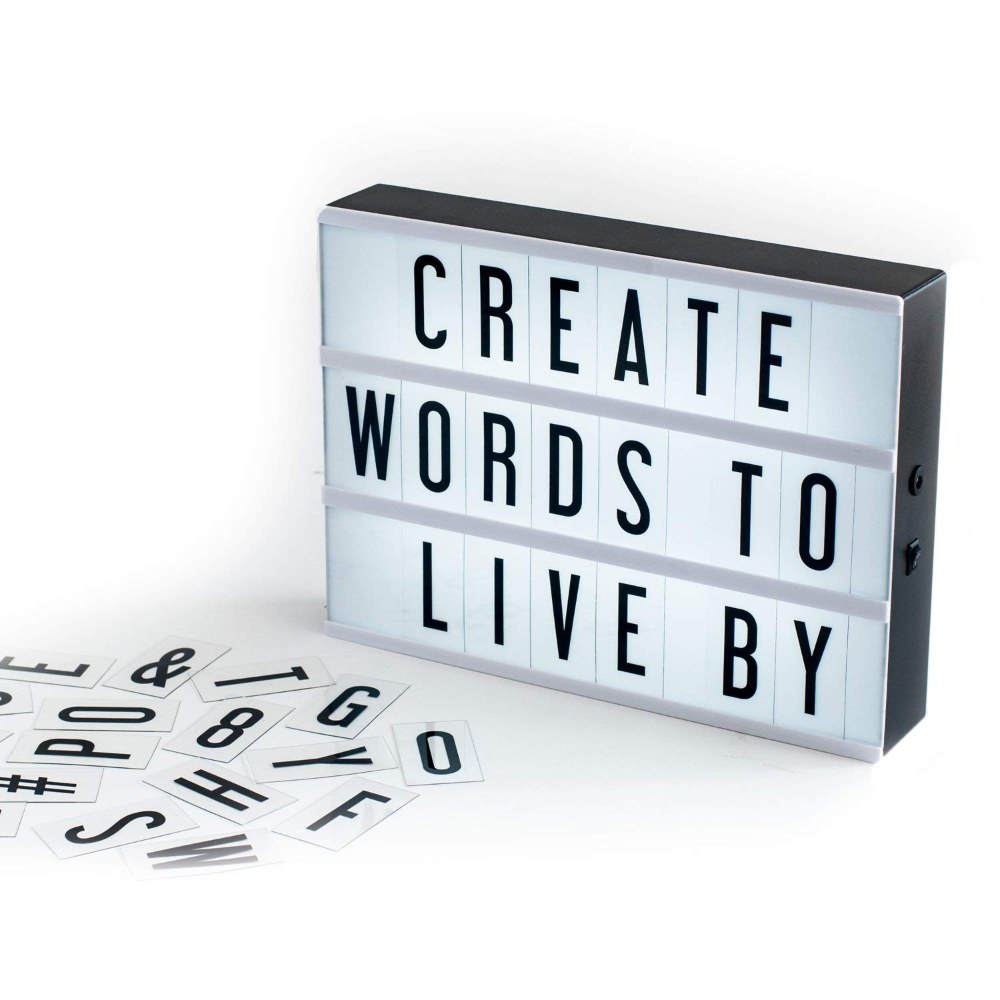 This LED marquee lightbox is perfect for you who want to get your words seen. This lightbox will light your message up so everyone can see it. You can be sure that this product can be great decor in any setting. You can put this product in your living room or out in the garage.
Every set of this LED marquee lightbox comes with 100 letters, numbers, and tiles. You can use them to create your message on the box. You can find them inside a compartment at the back of this product. They are easy to reach. So, you will not lose them nor forget where you put them.
You can power this LED marquee lightbox with either 6 pcs of AA batteries or USB. There is a USB cable that comes with this product. So, you do not need to worry about how to light this product. Also, its LED-backlit is of high quality. Thus, you can be sure that everyone can read your message with ease.
This product can help you light up your special moments. You can tease your partner with some romantic messages. Or, you can let your family knows how much you love them. Make sure that every message you put on this product counts. There are limitless possibilities that you can explore.
The size of this LED marquee lightbox is the same as a piece of A4 paper. It has a dimension of 12*9 inches. So, it will not take too much space everywhere you put it. You can put it on the table, mount on the wall, or everywhere you want. It fits any style of decoration you may have. This makes a good gift option for your loved ones on any occasion.

September 27, 2023 9:42 pm

Amazon.com
Last update was on: September 27, 2023 9:42 pm