Electrical Skateboard to Sway In Style Anytime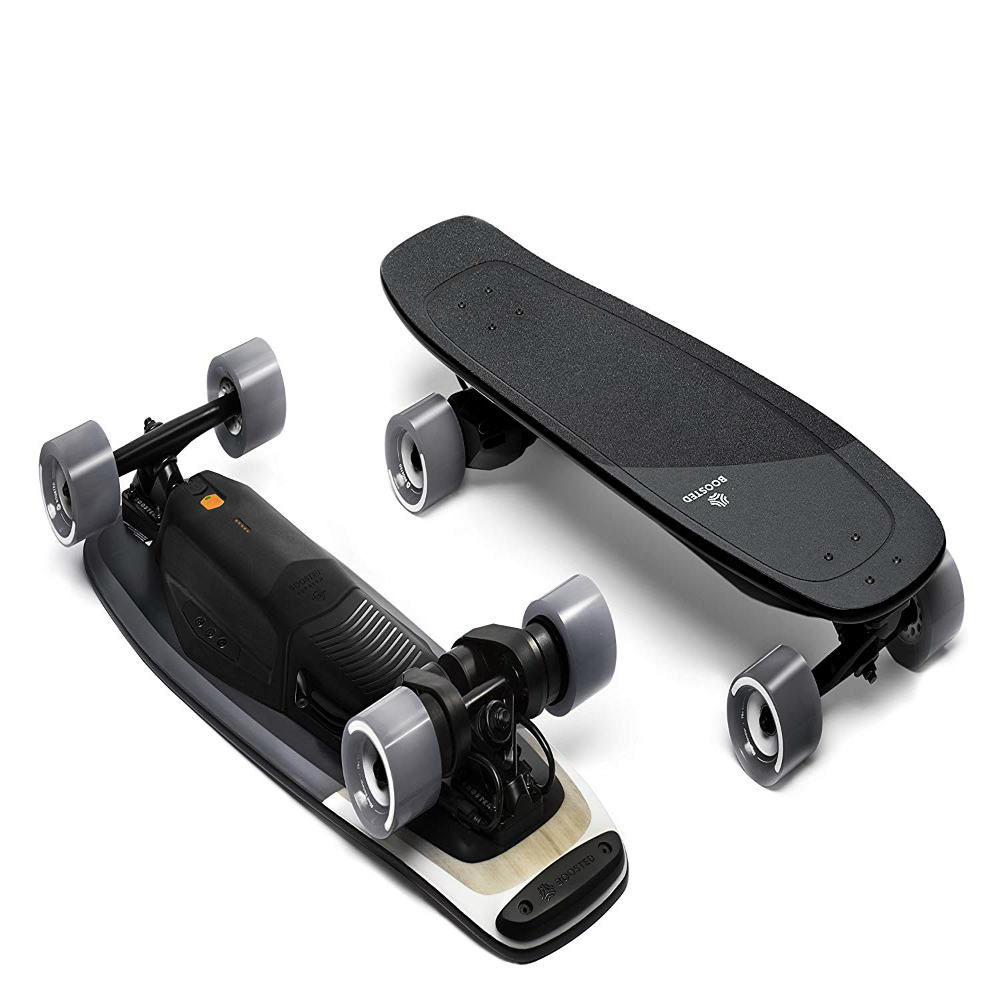 We are bringing to you, your dream skateboard, the boosted electrical skateboard. This skateboard is perfect for short commutes and quick errands. Also, it a fun ride with no pollution for a change. You can also cruise your campus with this. It consists of everything you need in a small skateboard. With this skateboard, you can get as fast as 20 miles per hour.
Not only you enjoy but can also run your errands on this electric skateboard. With this skateboard, you can climb on the steepest hills in your region without getting tired. The skateboard, possess 3 modes for riding. It has a power of 1000 watts. It has a charge time of one hour and 45 minutes.
Around the skateboard, a deep dish composite deck is made, which strengthen your support. With this deck, you can get locked in the skateboard, which reduces the chances of falling. The skateboard gives you powerful and smooth acceleration and secure braking.
Also, this awesome electrical skateboard has a lightweight poplar core and is wrapped in fiberglass. This helps you with a smooth and refined ride. It has an extended battery range and you can go up to 14 miles. The skateboard is 11 inches in width, 29.5 inches in length and 5.7 inches in height. The product has a weight of 16.8 pounds only. So, you can carry it easily.
Gift this electrical skateboard to your teenage friends and let them skate around the area and enjoy. You can even get it for yourself and keep on skating for all your tasks as well as entertainment.

December 6, 2023 4:02 pm

Amazon.com
Last update was on: December 6, 2023 4:02 pm