Mini Wooden Bowling Game, Cherish every moment and Bring sparking energy!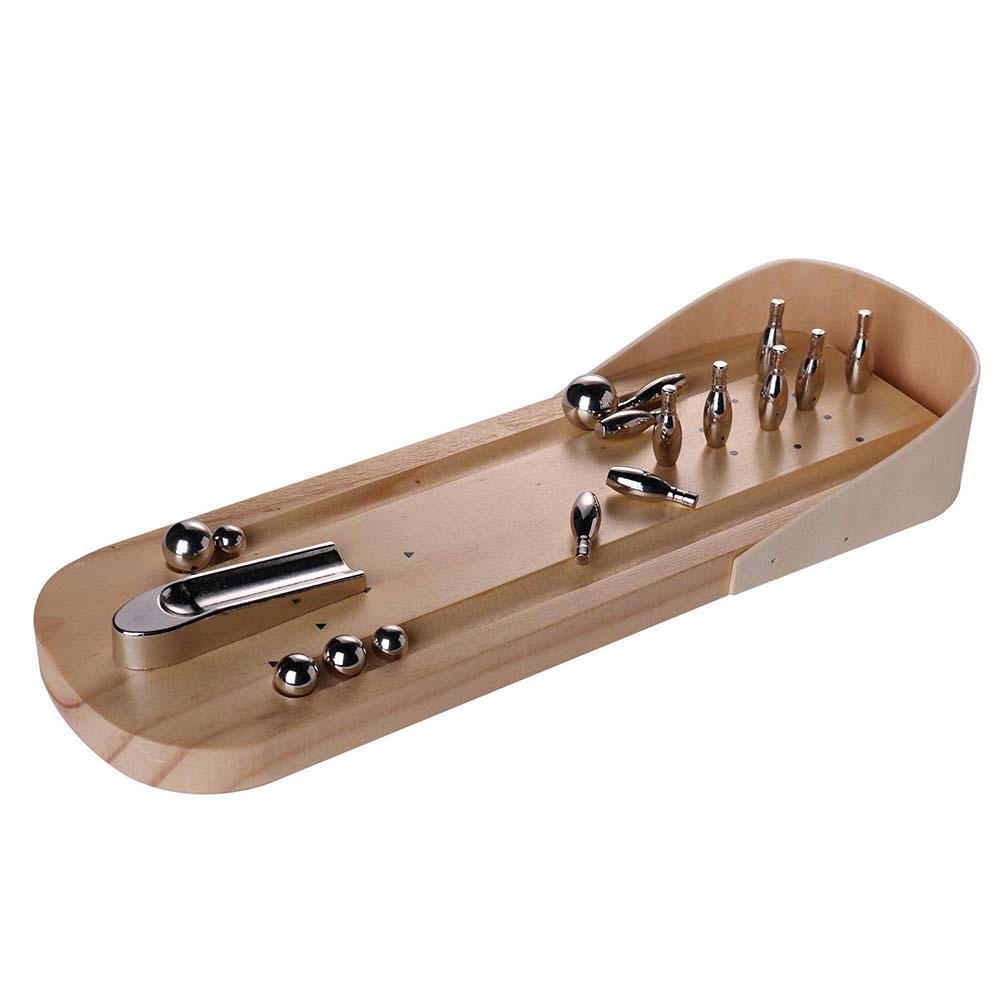 This mini amazing wooden bowling game is perfect to cherish the moments during work. For the bowling game lovers, this can make their day memorable anytime. It is alluring to put this toy game on and kill stress and relive the energy.
It gives the feel of the real game because of different sized balls. The size of the balls increases the difficulty and competitiveness. You can play it with friends, colleagues, and family to change the mood and create an energetic environment.
Along with a superb stress reliever, it is also a great skill development tool. For kids, it helps to develop the hand-eye coordination and enhances their ability of observation. Ability to bowl down all the pins with smaller size ball signifies great skill of hand-eye coordination.
Therefore, it is recommended for kids to keep playing this game. Also, Adults can kill boring time with this engaging mini wooden bowling game and keep the mind refreshed throughout the day.
It is durable, and its portability makes this mini bowling game a versatile toy. You can use it anywhere. With its small size, you can travel with it and play the game wherever you want. The dimensions are 11.5 X 3.9 X 1.6 inches. It weighs just little more than 13 ounces. Hence, this mini wooden bowling game lasts longer for six years at least.
With such endearing qualities, it is a perfect gift for someone who loves this game. You can also gift it to anyone to kill time and enjoy small moments.

September 27, 2023 6:06 pm

Amazon.com
Last update was on: September 27, 2023 6:06 pm