Aesthetic Purple Meteor Shower Rain Lights Decorate Almost everything!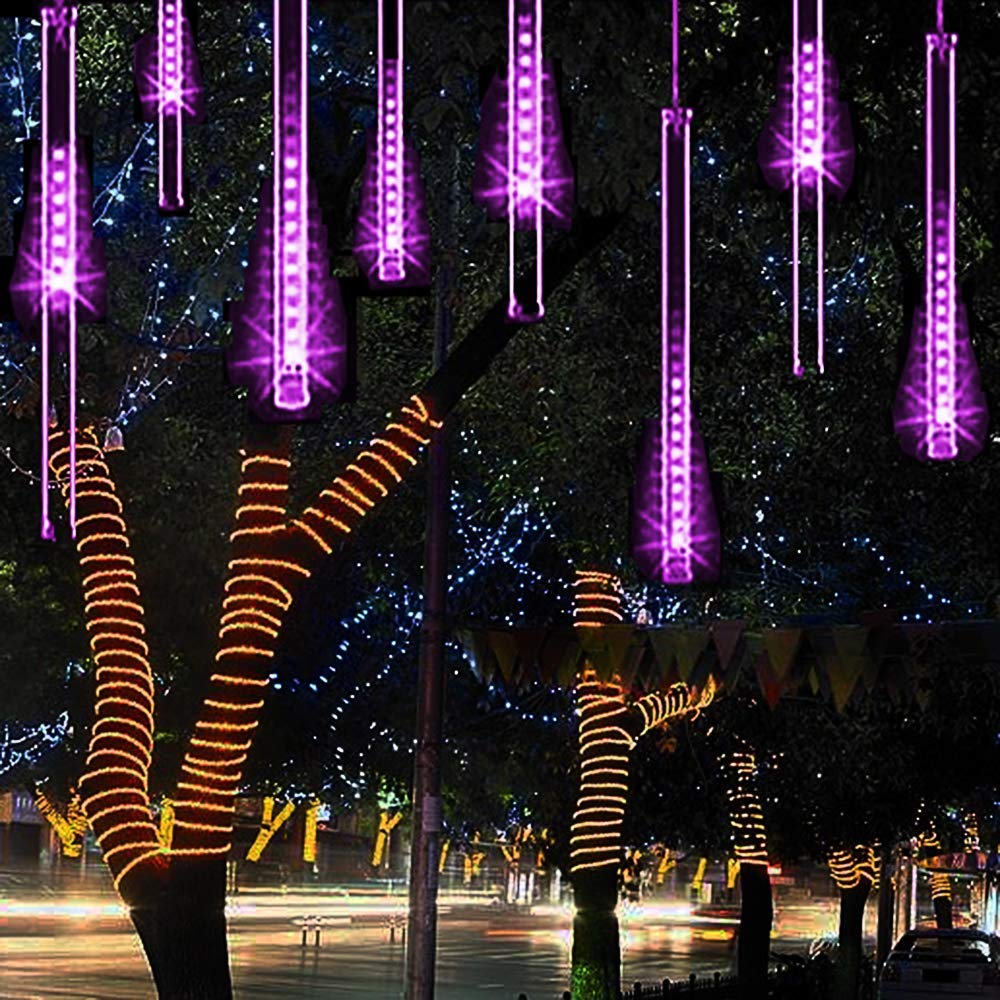 Make your own meteors to light up parks, malls, hotels and your homes that is also power saving. The Alkbo purple meteor shower rain lights look like actual meteors falling. It's designed to turn on in a sequence very quickly. The astounding purple color adds richness to your place.
It has a tail plug so that you can connect two lights together. This is waterproof, dustproof and has resistance to corrosion. It lights up the place for long hours too.
The lights come with a string of length 30cm. They contain 144 LED lights and 8 tubes. So they are energy conservative. The purple meteor shower rain lights are durable and easy to install.
It looks new anytime and decorates your home. You can hang them on trees, walls for dinners and get-togethers. The meteoric showers are pleasant attractions to anyone. This makes such nights sparkle and memorable.
You can use them for professional gatherings too. Festive seasons made with purple meteor shower lights are special. These lights almost fit anywhere that you don't need to worry about space constraints.
These purple meteor shower rain lights are made of bulbs which are 5 watts. It comes with a US plug. The input current is 110-220 V with an output of 5 Volts.
These are exclusive to the lightning of market engineering and as decorations for architectural purposes. Large-scale use of these lighting appears to be common in public places. The purple meteor makes your place feel like heaven.

December 6, 2023 2:23 pm

Amazon.com
Last update was on: December 6, 2023 2:23 pm