Measure To Perfection With This Stainless Steel Measuring Spoons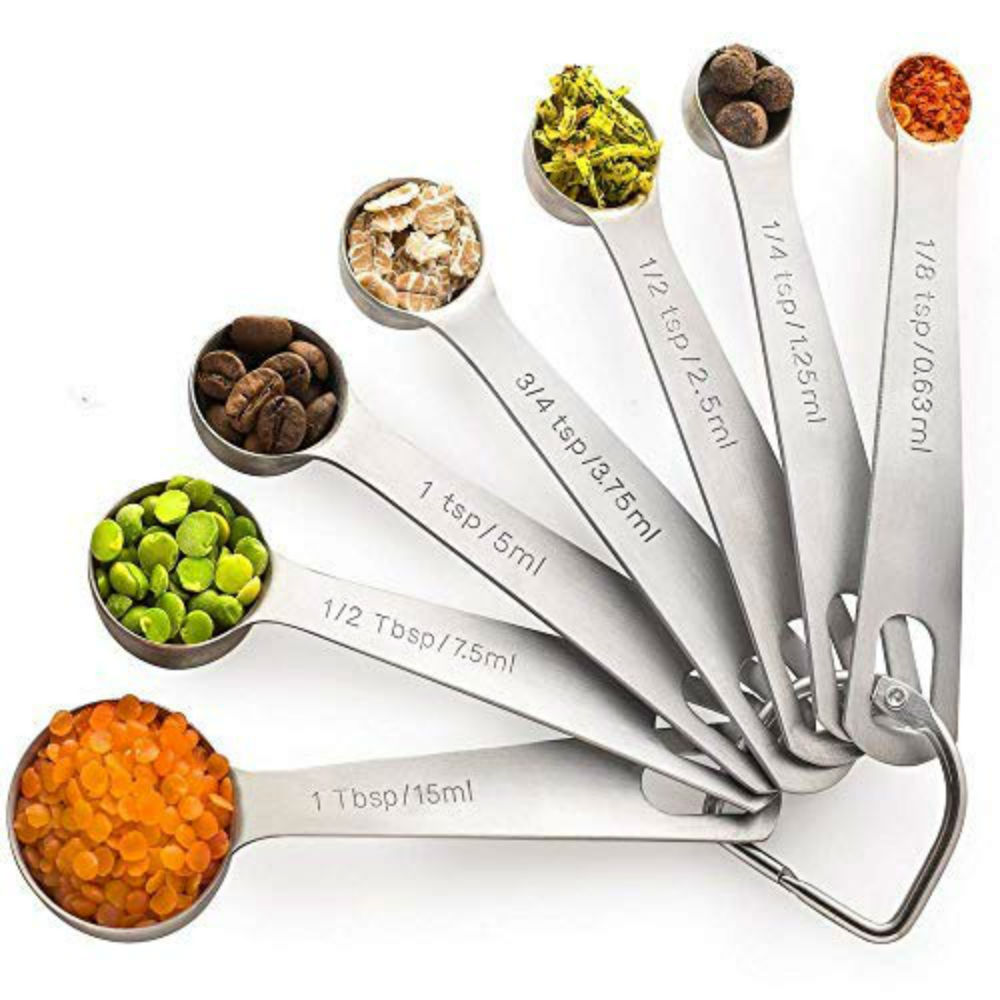 Sometimes, when cooking, precise measures have the utmost importance for the dish to turn out good. To ensure that, measuring utensils like kitchen scales are a must for every home. But not everyone can afford or have a big enough kitchen to have a scale. Because of that, the stainless-steel measuring spoons are great tools to replace big gadgets.
The measuring spoons are attached together with a "D" shaped ring to hang them together. You can also remove the ring easily and store it in a kitchen drawer. Whether it is hanged or stored in the drawer, the spoons are compact and don't take too much space.
With the measuring spoon set, you can measure any kind of dry and liquid ingredients very easily. You can measure 7 different measurements according to the recipe you follow. These are 1 tablespoon, ½ tablespoon, 1 teaspoon, ¾ teaspoon, ½ teaspoon, ¼ teaspoon, and 1/8 teaspoon.
The stainless steel measuring spoons set is dishwasher safe. Also, they have engravings of the measurements. Besides, the spoons are a 100% accurate in their measurements. You can use the spoons while cooking, or you can use them for your hobbies that requires precise measures.
So, whether it is for kitchen use or it is for your hobbies, the steel measuring spoon set is a gadget you need. And, of course, it makes perfect gifts for your cooking enthusiast friends.

December 6, 2023 9:45 pm

Amazon.com
Last update was on: December 6, 2023 9:45 pm