Make Everything An Adventure With The Wireless Digital Microscope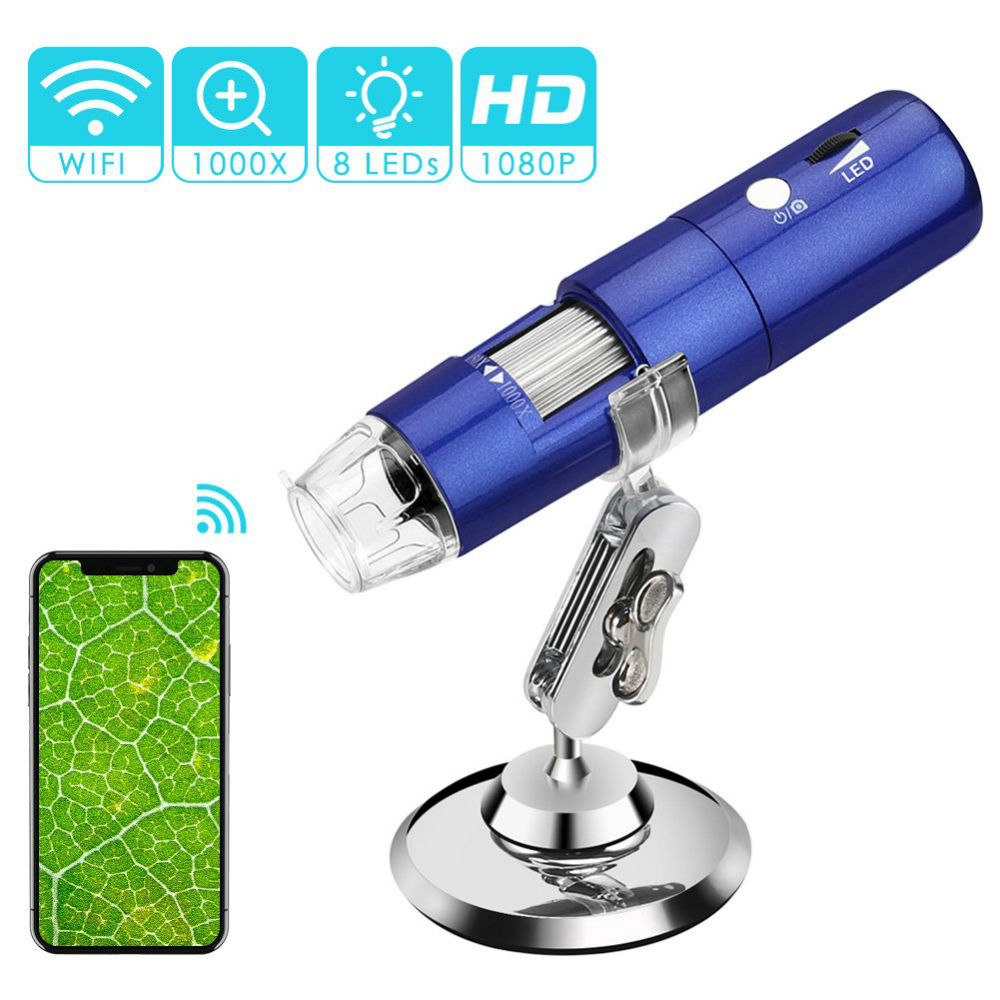 Since the day you first laid your hands on a microscope in science class, you wanted to have one, right? But they were expensive, big and you just wanted to explore your surroundings. Maybe you wanted to get your kids to be curious about the world. Now you can give them the thrill of exploring without all the big and heavy gadgets. The wireless digital microscope makes you and your family live the thrill of exploring.
This digital microscope helps you to explore your surroundings without limitation. You can examine the beauties of nature such as plants and insects. Also, you can use it to look into coins, really small chips, jewelry and even slide.
Moreover, the wireless digital microscope can magnify from 50 to 1000 times bigger. So, it gives you the chance to see even the smallest details. It has a 2.0-megapixel 1080p resolution HD camera to help you good quality results.
The microscope can be used wherever you like whenever you like. All you need is a smartphone or a computer. You can connect the digital microscope to Android, iPhone or a computer via its own WIFI link. After the connection, you can take photos and record videos on your device.
The wireless digital microscope has adjustable LED lights to allow you to see even in darker places. And, it can go up to 3 hours with a full charge. The microscope comes with a holder to help you examine or take footage more easily.
If you want to bring some curiosity and excitement to your kids' or your own life, you need a wireless digital microscope.

September 28, 2023 12:00 am

Amazon.com
Last update was on: September 28, 2023 12:00 am