A Portable Water Heater To Heat Water Within Few Minutes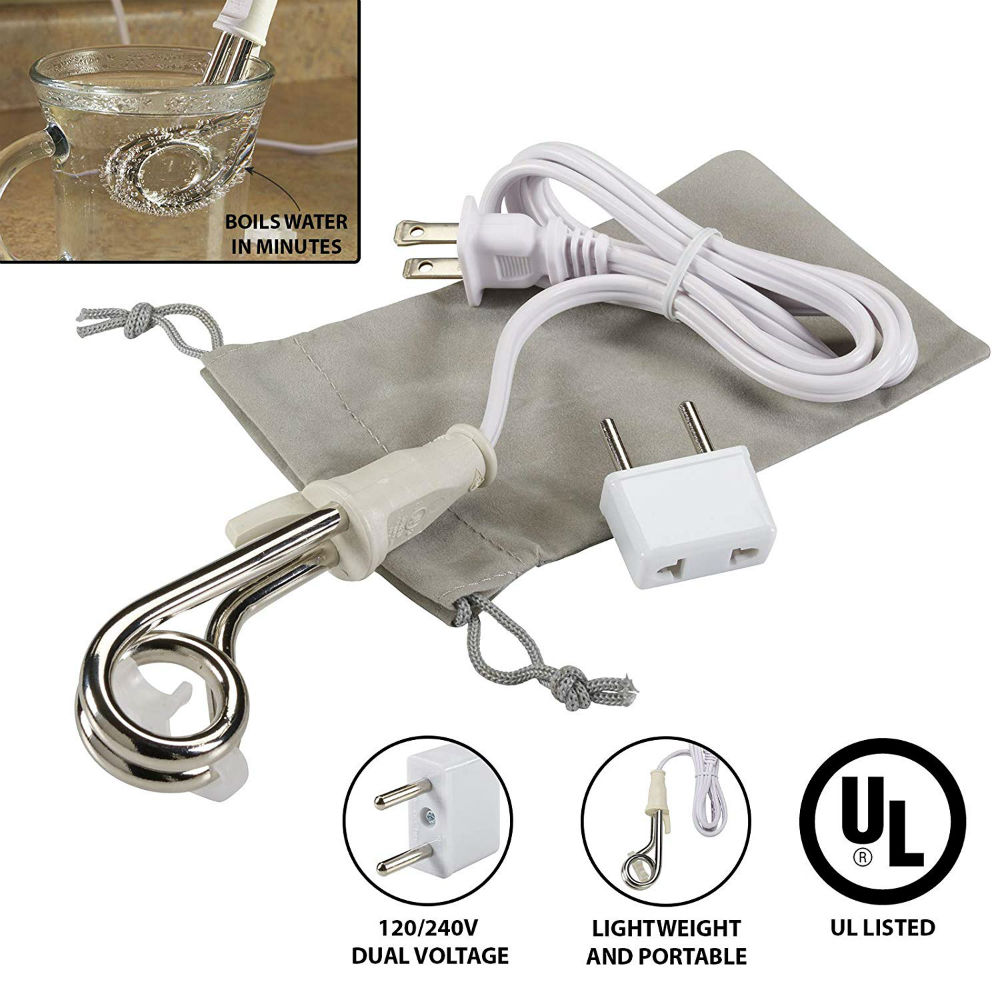 Are you a frequent traveler? Likes to explore the untrodden paths? How about a hot cup of coffee with it? Or how about a mug of hot chocolate while taking a short break in office? Here is something to help you with, the high-efficiency portable water heater.
This water heater can give you warm water in seconds. You will get boiled water in a couple of minutes. Hence saves a lot of time and energy. This is very simple to use. You have to just place the heating probe in the container filled with water and turn it on. The durable burn guard prevents damage to your utensils. For instance, the burn guard does not allow the heating probe to touch mugs, cups, and bowls while heating. Hence maximum safety is offered by the portable water heater.
This portable water heater package contains a travel adapter of the European model. In addition, there is a pouch which makes it perfect for all your domestic and international travel needs. The portable heater allows you to use it both at home and office alike. Hence it's very versatile.
You can even carry it while camping. The portable water heater does not trouble you with its weight or take up much of your space. It is designed to be lightweight and compact. The cord length is 39.5 inches. The probe is 4.7 inches length and 1.25 inches. Perfectly fits in your camping bags. You can now forget bulky electric heaters. Replace the old ones with new portable water heaters.
This is a perfect gift for your loved ones. Be it those who like camping or those who like to stay within the comfort of their homes give the best.

September 27, 2023 6:06 pm

Amazon.com
Last update was on: September 27, 2023 6:06 pm