Let Your Creativity Out With Pencil and Paper Graphics Tablet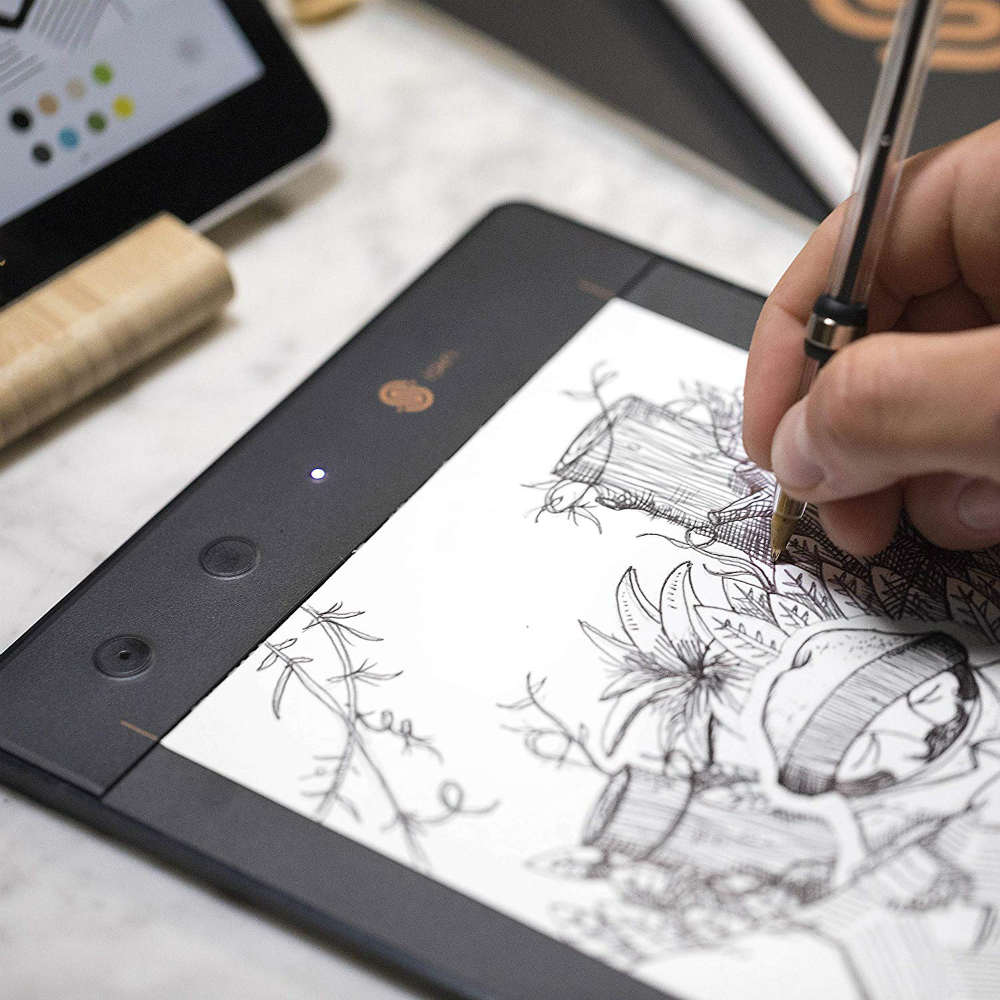 Gone is the time when people used to get a paper and pencil for drawing or even scribbling. Nowadays, with advanced technology, people are moving digitally. Introducing Pencil & Paper Graphics Tablet by iskn.
This graphics tablet has a removable ring with which you can draw using pens and pencils. You can use any kind of paper to draw with the slate, and can even use a sketchpad up to 0.27 inches. To see your drawings come to life, you use the Slate connected to your tablet, smartphone or computer.
You can switch on to the screenless mode to use the slate while on the go. This unique tablet gives users the freedom to enhance their creations with the Imagink app. In the Imagink app, you can use pencils, felt tip, or airbrush. Graphics tablet mode allows you to use the Slate with all desktop drawing software. You can check this article for more drawing Tablets for Professionals and Architects.
Using this graphics tablet, you can share your creations on social media. You can also export in several formats such as PNG, JPG, MP4, PsF, and SVG. Start to draw wherever you are using the slate with your favorite devices. This tablet is compatible with macOS, Windows, iOS, and Android smartphones. The slate also has a standalone mode to use it without any device.
The unique 2 in 1 feature is what makes this product stand out. The 2 in 1 feature helps you turn your slate into a graphics tablet. This product weighs 13.4 ounces while its dimensions are 10.5 x 7.3 x 0.3 inches. So, but it for yourself to keep your creativity alive. Also, this makes a perfect gift for all creative people around you.

October 1, 2023 6:27 am

Amazon.com
Last update was on: October 1, 2023 6:27 am