Head Up Display with Auto Adjusting Led Screen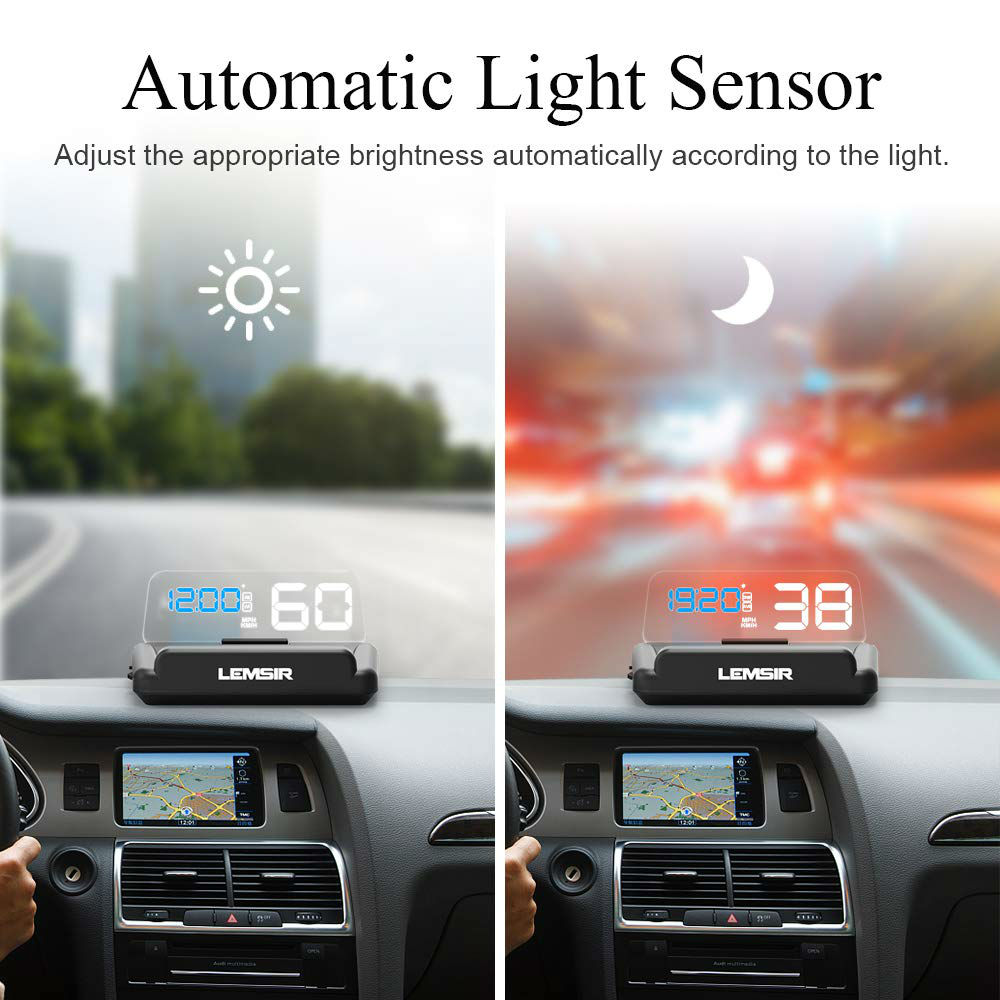 Ever wanted to keep track of various parameters of a car? For instance, speed, fuel consumption, voltage. Well, looks like you have got what you have wanted. Lemsir head-up display(HUD).
With the help of this head up display, you can view many factors of your car without getting distracted. You can fix HUD on the dashboard with the help of the instruction manual provided. The windshield serves as a giant screen and a projector inside the dashboard sends an image.
The image leaves the projector and bounces off a series of mirrors so that the data comes out legible. You can now save your trip to the workshop for unnecessary maintenance. You can even see the core factors of your car with heads up display. For instance, water temperature, voltage, engine rpm. Besides, it has shift reminder, alarm for fatigue driving and engine error for helping out.
As this heads up display has an LED projector display, you don't need to stick the cooling paper on the windshield. Projector has a semi-transparent reflection lens to display information in the air. The screen adjusts its brightness according to the surroundings. Any car which has an OBD2/EUOBD interface can use Lemsir head-up display. It has 8 modes of display. You can choose the one with random data or combined data according to your wish. For instance, data like rpm, temperature, time, the voltage in various combinations are present.
Due to all these features, the driver feels safe. In conclusion, this product is what you ever wanted in your car.

September 28, 2023 2:12 am

Amazon.com
Last update was on: September 28, 2023 2:12 am