Anti-Slip Mobile Phone Holder For Cars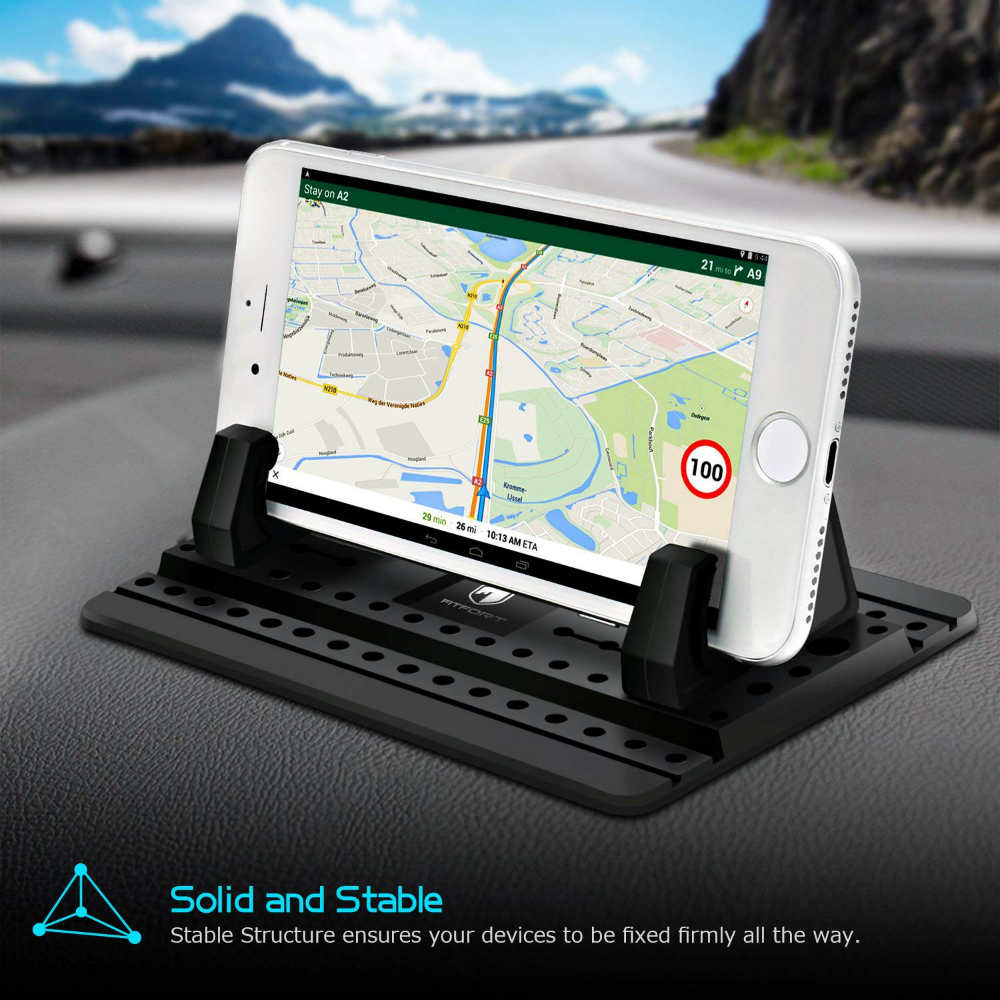 Tired of managing both the steering wheel and mobile together? Want something which helps you with phones? Fitfort has a perfect solution- Anti-slip mobile phone holder for cars.
This phone holder has five sticky points at the bottom. Hence, you will get a strong adsorption without leaving any marks. You can get your surface like the same as before even after removing the mount.
All roads are different in many ways. Anti-slip phone holder has silicon which adjusts to multiple road conditions. For instance, speed breaks, rugged mountains or even emergency breaks.
This mobile phone holder for cars can be mounted on the dashboard. The innovative design will ensure that the driver does not lose his concentration. As you can operate it without lowering your head. Hence, this product prevents accidents caused due to the distraction of drivers. In addition to that, the holder does not block the view of the road.
You can adjust the width of the holder by inserting the base into a console pad. The antislip mobile holder gives the user options to insert the phone. Antislip mobile holder enables the driver to use even with one hand. You can either insert the phone in a horizontal or vertical manner. Hence, this product considers your choice in every possible aspect.
You can use this anti-slip mobile phone holder on any phones whose size ranges from four to seven inches. For instance, Nexus, Pizel, Samsung S8, S7, S6, Note, Sony, HTC, LG. The silicon used in the antislip mobile phone holder is non-toxic. In addition, it has a delicate texture and gives a nice hand feeling.
In conclusion, the anti-slip mobile holder has features which ensure safety and comfortability.

September 27, 2023 9:46 pm

Amazon.com
Last update was on: September 27, 2023 9:46 pm