The Lego Ferrari F40, Craft Your Dream Car with Lego's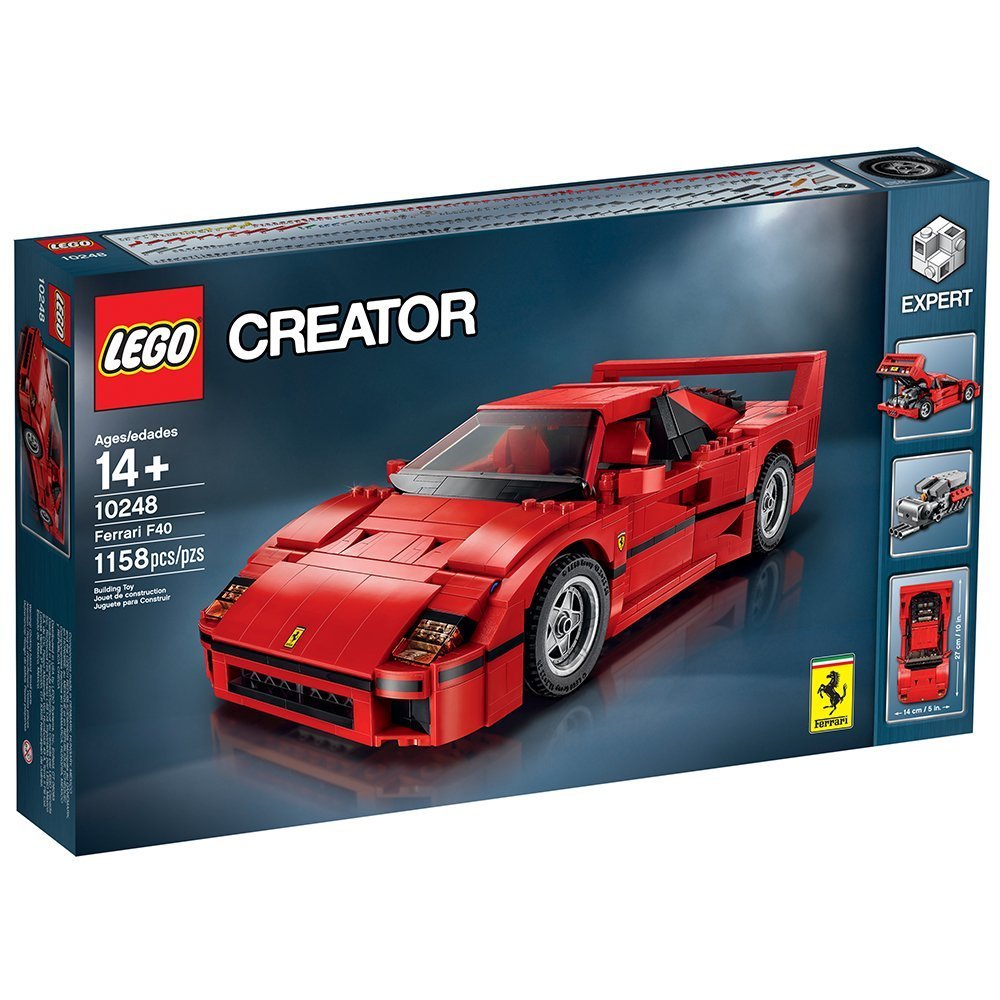 What is your most favorite car? Is it the Ferrari F40? If it is, then you should get it from Lego's! What do you think of this amazing car? Do you think that it is worth your time to build? The Lego Ferrari F40 is a sure time-consumer but is worth your time.
Here is the Lego Ferrari F40 version with 1158 pieces, with most of them detachable. This Lego Ferrari F40 measures to be at 3 inches tall, 10 inches long and 5 inches wide. This supercar has a sleek body and the real Ferrari sign! It also has doors, and inside you can find red seats like the real Ferrari. It has both the accelerator and brake pedals.
The real car can tip out at 471 HP but this one can't go as fast as the original Ferrari. You can open the front and the back to store small things inside. In addition, the Lego even has a rear wing, headlights, and a twin-turbocharged 90-degree V8 engine!
The powerful car even has tires that have enough grip for the road. Even though this car is for the ages of 14+, many adults would love it too. This would be the perfect gift for car lovers and engineers. This amazing Lego Ferrari would also be an amazing gift for many young kids for the holiday and also for their birthday.
In conclusion, if this is your dream car then you would never, in your life, regret buying this great and amazing car. Sometimes called as one of the greatest Ferrari's ever made. You would love this Lego Ferrari F40. The car is one of the greatest works of Ferrari and would also be your's.
Imagine that the world's greatest car, remolded, was sitting in front of you on your table. Ready to hit the road and ready to take on all of its future challenges.

December 6, 2023 10:08 pm

Amazon.com
Last update was on: December 6, 2023 10:08 pm