Lego Creative Ship Building Kit of Pirates of the Caribbean Ghost Ship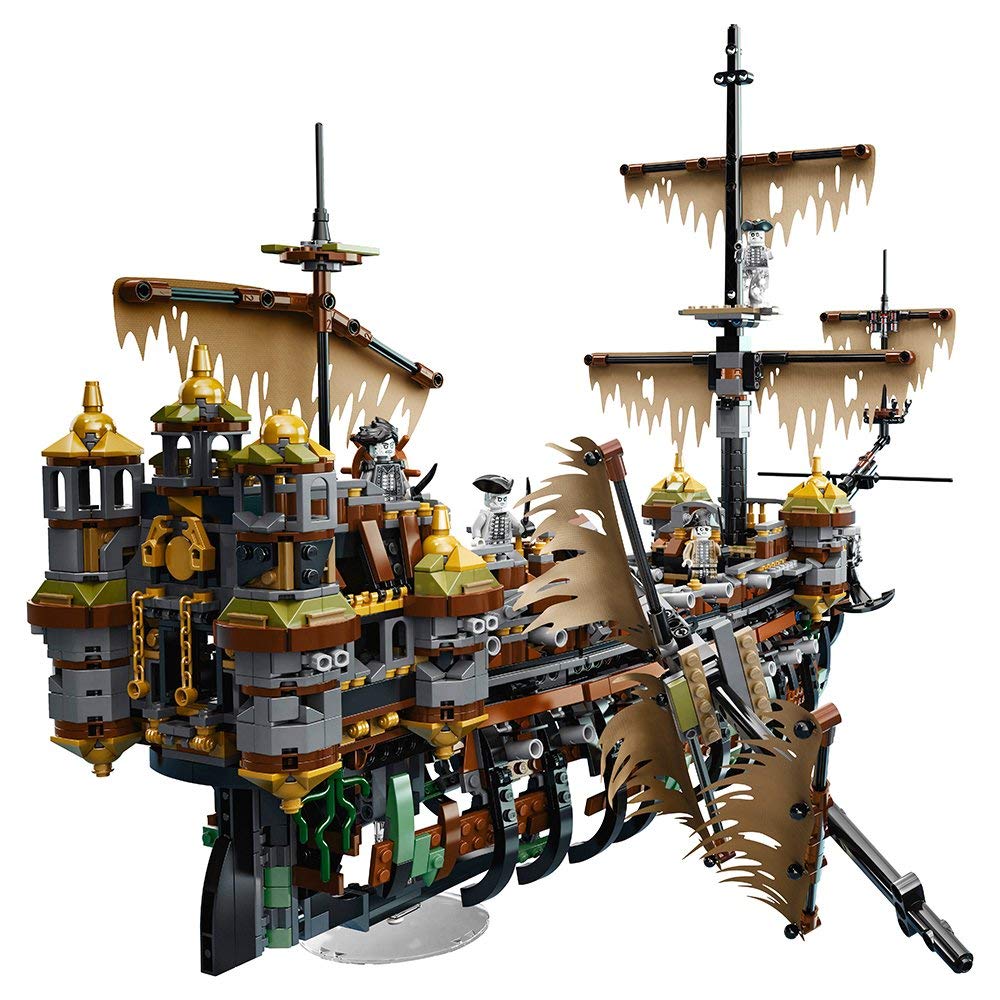 Playing with toys have been great fun for us in childhood days. The toys these days come with a pinch of creativity and ask for imagination. Here is the miniature of Ship of Pirates of the Caribbean. This Pirates of the Caribbean Ship Building Kit comes with tiny models of all-stars of the movie to decorate the ship in a similar way.
For the fans of Captain Jack Sparrow, this is one mesmerizing Kit. This ship building kit includes eight mini figures of top stars from Carina to Captain Salazar.
In this kit, it has accessories like dead sharks, magical magnetic compass and ship in a bottle stuff. This sparkling kit has three mast bows and, incredibly one of them is movable.
It has a special item in the box, a note called Galileo diary that contains the astronomical pages. This shipbuilding kit replicates Silent Mary ghost pirate ship and creates the same skeleton looking ship when you will finish assembling it.
With movable parts and ghost-like ship, this creates a different level of amazement. Once you have completed the process of building the ship, it is the best home decor item you could have to grab the attention of the visitors.
With destruction detailing, the ship dismantles into very small parts. Such a detailing look makes some real impact and engages everyone staring at it.
The kit weighs less than 8 pounds. It has over 2200 pieces tied together to make it look real. The dimensions of this kit are 22.9 X 18.9 X 3.6 inches. Engage your kids in playtime with this Carribean Ship Building Kit.

December 6, 2023 1:08 pm

Amazon.com
Last update was on: December 6, 2023 1:08 pm