LED Strip Lights That Add A Superior Look To Your Place With 20 Color Options And Patterns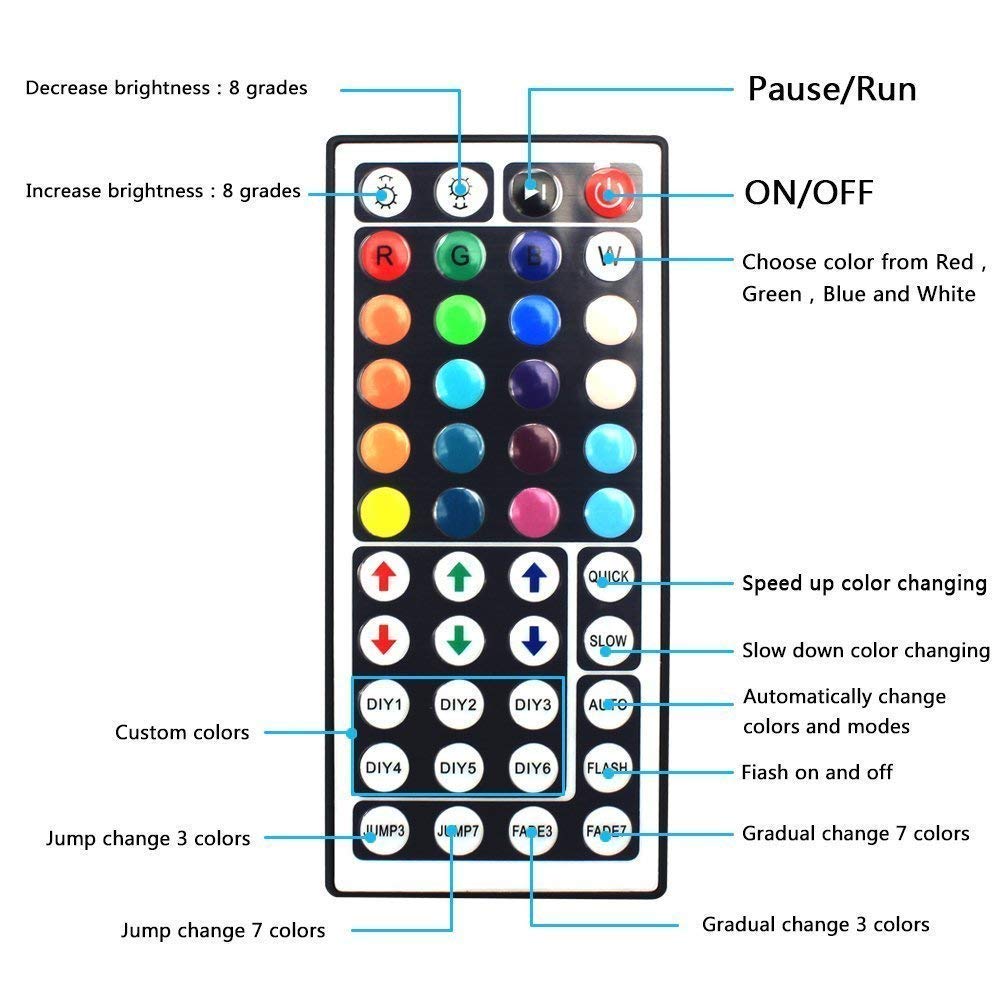 A beautiful home catches everyone's eye. And when adding a little allurement to home can give it a luxury appearance, then why wasting time. Presenting the LED strip lights that can be set up in your bedroom, living room, kitchen, under a cabinet, dining room, garden, patio, balcony, wedding and even to give your home a party feel.
This easy on pocket lights are in multi colors with different patterns like quick, slow, auto, flash, 7 color fade change, etc. They can in colors like White, Red, Green, Blue, Yellow and many more. It is best for indoor lighting and also for outdoors to beautify your place. They can be changed by a small battery operated remote that comes in the box.
The remote has a setup of 44 keys that includes a DIY function. Just press the DIY button and long press any arrow key to set a pattern of your style. The dimness or brightness of the lights is also in your complete control. Hence, you are the king of lights and enjoy your special powers.
These LED strip lights consist of a huge no of LEDs up to 300. This adds up to bright lighting of your place. Being waterproof there is no tension of its easy damage in rains or outdoor accidents. Also, his light strip is highly flexible with an RGB and connector. Setting it anywhere is a task of a few minutes.
The current input is 6A Max with the voltage of DC 12V. So using the LED strip light with remote will not add much to your electricity bill.
When it comes to installation, you don't need to think much again. Light strip kit has the self-adhesive feature at the back side so, just remove the tape strip and stick the lights smoothly in any creative way you like.
To add a more artistic look to your place, you can also cut this strip into small pieces of 3 LEDs. It will not damage the rest of the strip and can easily connect with the RGB connector.

September 21, 2023 6:00 am

Amazon.com
Last update was on: September 21, 2023 6:00 am