Floor Piano Mat: A musical keyboard for kids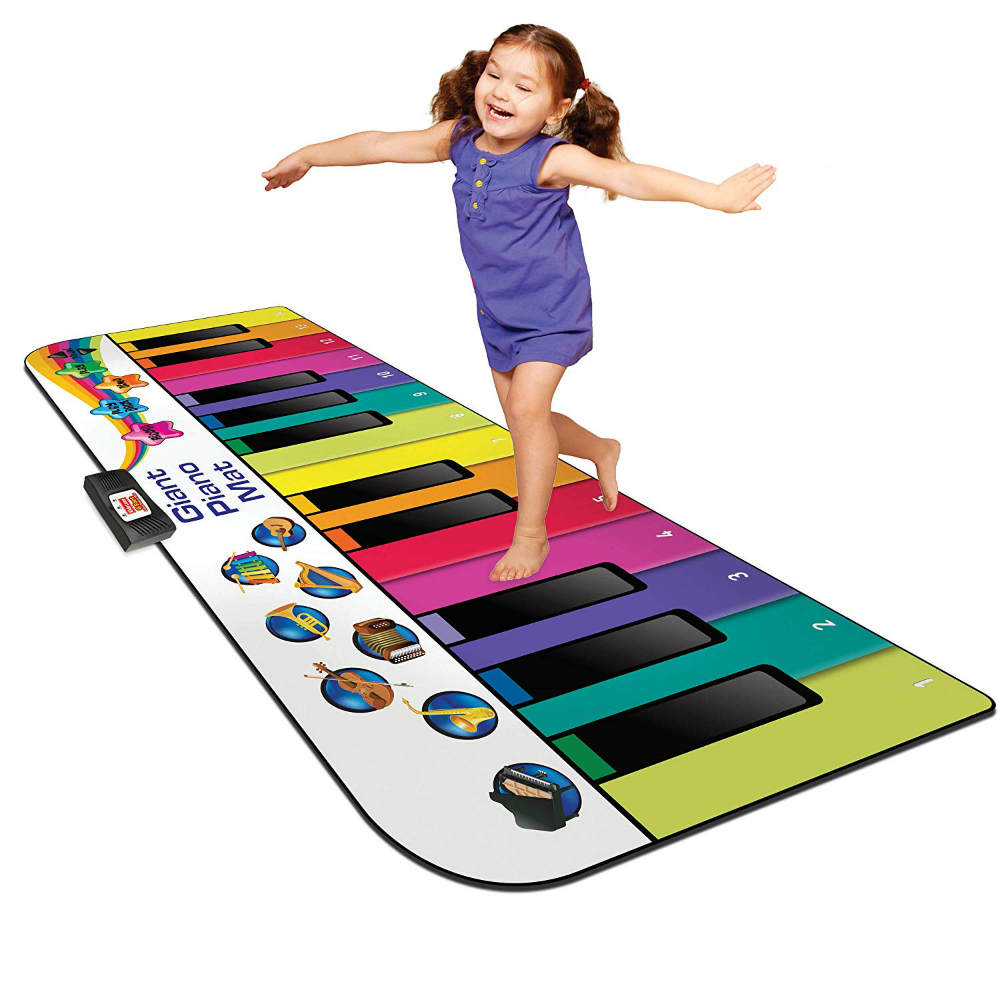 Toddlers and kids are full of energy all the time. With the changing era, technology is taking hold of the physical activity of the kids. Kidzlane Floor Piano Mat is an innovative thing for kids and toddlers. The mat is a 6 foot long piano mat designed with vividly attractive colors. Since the floor piano mat has all the features of an electrical piano only in a jumbo size, it doesn't make a difference.
The kids can skip, hop and jump around to the tunes of the mat and make some music. the Piano Mat has a full 6 feet of touch-sensitive keys and a selection of 8 different instrumental tunes. Hence the kids can play almost any song that they like. The Kidzlane Floor Piano Mat also has 10 inbuilt musical songs along with a feature to record and playback everything that the kid just played.
To make playing music more enjoyable, this jumbo musical keyboard comes with color-coded sound cards to enable kids to compose their own songs and dance to them. Now, your kids can be the composer, director to their own songs, and even be the lead dancers in it!
It also comes with a durable toxin-free padded material. The durable material allows the jumbo floor piano mat to last many dancing sessions. The material of this jumbo mat is that which requires low maintenance. It is easy to wipe clean. The piano mat is durable enough to withstand endless jumping and is safety certified.
The floor piano mat requires only three "AAA" batteries. Moreover, the storage is easy, as you can just roll this mat up and push it in your closet or under the bed or even behind the door.
This mat falls into the category of perfect holiday gifts for toddlers and kids. The mat keeps the kids engaged all the time. It will be a playtime staple for everybody around irrespective of the age.

September 28, 2023 2:59 am

Amazon.com
Last update was on: September 28, 2023 2:59 am