Keep Your Coffee Warm With Ember Temperature Control Mug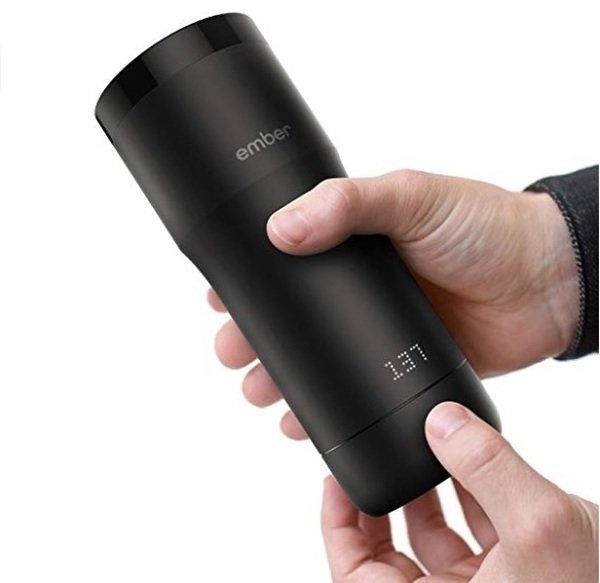 Do you frequently find yourself saying – "Honey, the coffee is cold"? If so, then stop being that person and get yourself the Ember temperature control mug. After a successful crowdfunding campaign, the company Ember has finally released their rechargeable coffee mug to keep coffee warm for whole 2 hours.
Ember temperature control mug is a connected device which you can control manually or through the app. When using through the app you can set your own presets for your favorite settings.
The mug doesn't actually generate its own heat though you would think it does. The mug has a wax storage stored between the inner and outer surface. This wax turns to liquid when you pour coffee at high temperature into it. The warmth is absorbed up to the point where the coffee goes to 140°F or below according to your temperature setting.
Now, according to your heat settings, whenever the coffee temperature goes down, the mug uses this reserve heat to keep coffee warm. This way from start to end you get your coffee at just the right temperature. Thus, the temperature control mug will maintain the temperature at your needs.
Due to this, you need to make sure that you pour only fresh hot coffee into the mug. Otherwise, the coffee will start getting cold even before the completion of 2 hours.
The mug can hold 12 oz of liquid and you can keep other types of liquid in the mug too. The lid is dust proof and spill proof. No liquid comes out through the sealed lid, no matter how much you shake it. It comes with a charging coaster which attaches at the bottom of the mug.
The company offers you a manufacturer warranty on the product for 1 year and you can find a lot of appreciation for their customer support online.

September 28, 2023 12:43 am

Amazon.com
Last update was on: September 28, 2023 12:43 am