Keep Coffee Hot with Ember Ceramic Heat Control Mug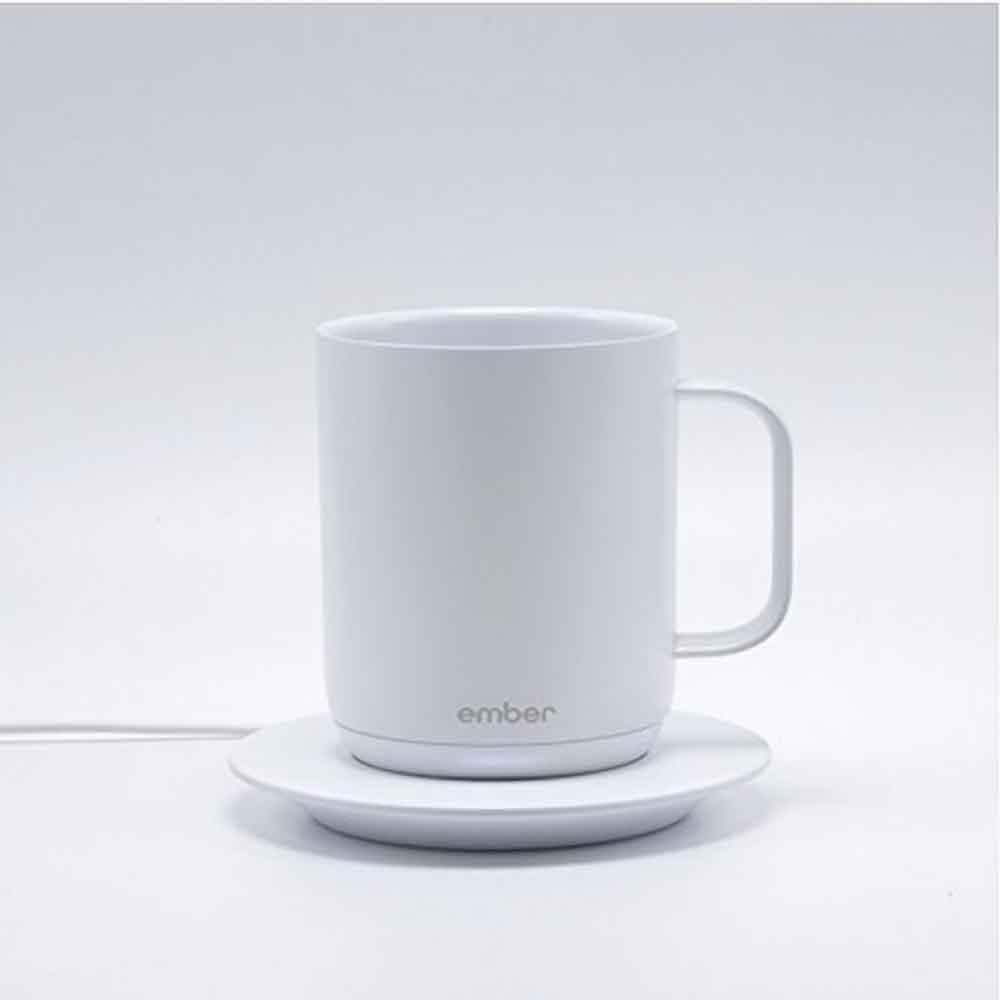 Ceramic heat control mug from Ember is a new age product and caters to the long-standing need of keeping your coffee hot as long as you want. Being a recently developed product, it is still going through an improvement phase. But with a great customer support, any issue with the product gets a quick resolution.
The default temperature is set to 130 degrees Fahrenheit. The mug has customizable LED and temperature settings. You have to use an app that comes for devices with Android 4.4+ and iOS 8.0+ to customize. You can use it for other drinks as well and in the app, set presets like LED color, temperature and preset "name" for each.
With a full charge with its charging coaster, the mug lasts for an hour. Even more, if you keep the coaster connected. It is a best practice to pour the liquid freshly prepared into this ceramic heat control mug to last hot longer. It is not designed to reheat a cold liquid but for keeping a hot liquid hot for long periods.
Customers have reported some common issues. Delamination of the surface after a few weeks of use, coaster charging pins failure and more. The only good thing about this is that customer care is very responsive and they offer quick replacements.
Need to remember that the product is still new from its crowdfunding stage. Their quick replacements show the company commitment to keep improving their product.
Ember ceramic heat control mug is also available in the US at local Starbucks stores. You can order it directly from there or from Amazon.

December 6, 2023 3:09 pm

Amazon.com
Last update was on: December 6, 2023 3:09 pm