Animals Ceramic Flower Pot that Perfectly Decorates Your Home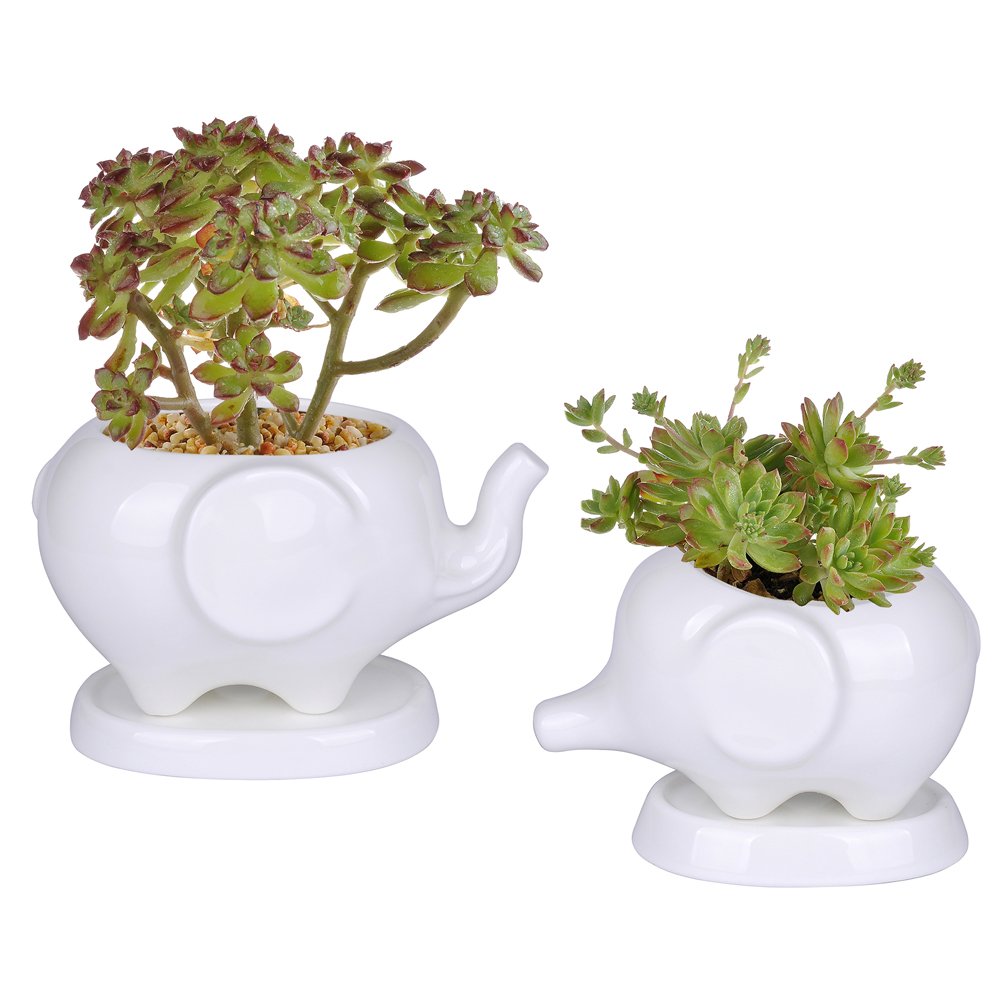 Looking for something unique to decorate your home? Try this ceramic flower pot by Kawaii. This pot resembles a cute elephant. So, you can be sure that it is very unique. It fits any decoration theme that you may have in mind. It is made of high-quality ceramic. Thus, it is durable and could last longer.
This ceramic flower pot has a hole in its bottom. This hole functions as the place where water would flow out. So, you do not need to worry about over-watering. Thus, this flower pot is safe for your plants. You can put any small-sized plant into this flower pot.
This ceramic flower pot is available in two size options. The big one is 5.1 x 3.54 x 3 inches. Meanwhile, the small one is 3.93 x 2.87 x 2.5 inches. This size is compact enough. So, this flower pot will not take too much space of your room.
Every package of this product consists of 2 elephants. Each elephant has a different pose. So, you can be sure that they add uniqueness to your decoration. You can put them in separate locations or near to each other. Either way, you will get quality addition to your home.
The package does not include any plant. So, you need to find your own plants. But that will not be too hard to do. You only need to find the perfect plants that can fit in the ceramic flower pot.
This can be a great gift for your loved ones. The cuteness of this pot will impress anyone. This will add an extra dimension to your room. Whether it is casual or formal, this pot may fit in well enough.

December 6, 2023 8:05 pm

Amazon.com
Last update was on: December 6, 2023 8:05 pm