Intelligent Car Wi-Fi OBD 2 is your Personalized Car Diagnostic!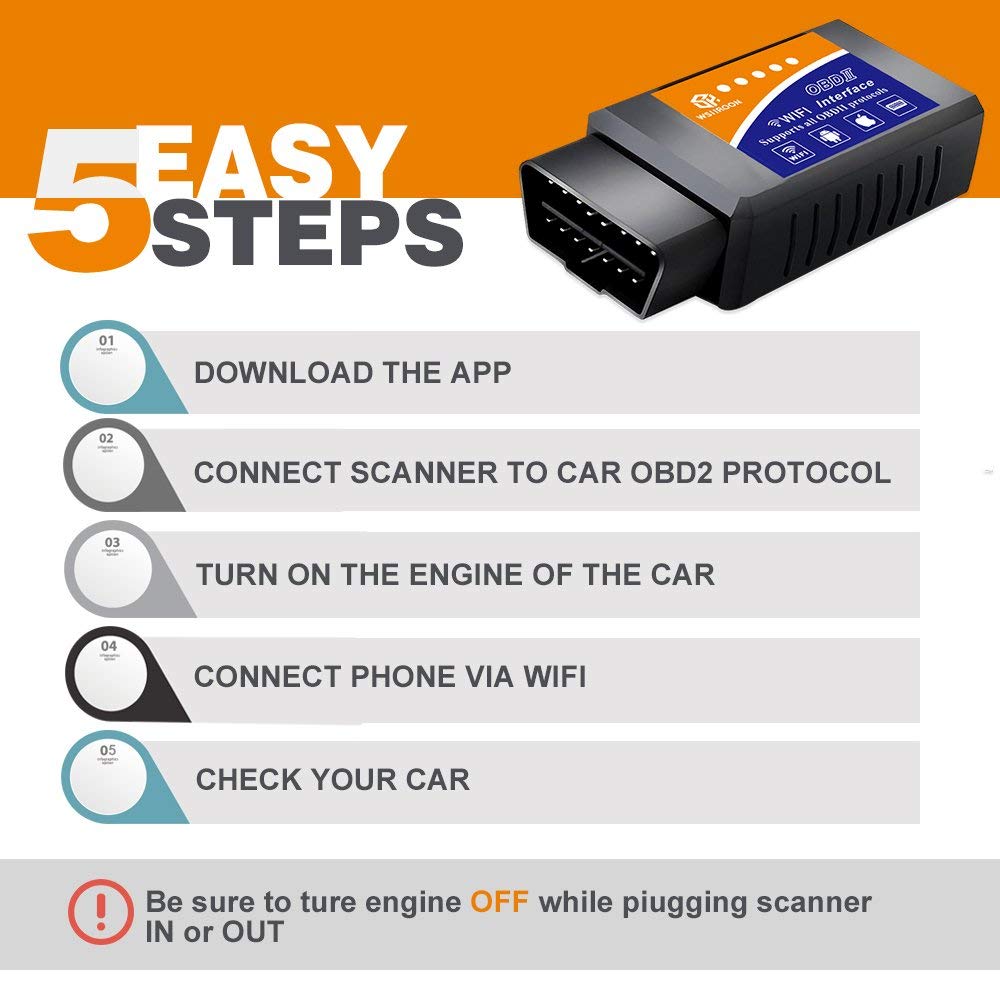 This is the most compatible car code reader tool you can ever have. It will diagnose every issues of your car engine. The Wsiiroon car Wi-Fi OBD 2 is a car engine diagnostic for cars. It will support the onboard diagnostics (OBD 2) protocols.
This Wsiiroon wireless car code reader is easy to set up. It supports all kinds of Android, iOS and Windows devices. You need to install the application required to run this in your phone or tablet. There are several compatible apps for this WiFi-enabled device.
Wsiiroon car Wi-Fi OBD 2 is an automatic diagnostic scanner. The device helps to detect all types of general and manufacturing problems. The device works with reading codes. There are about  3000 codes in its database. The onboard diagnostic helps you detect problems faster. The device helps to solve the problems in your car faster.
The onboard diagnostic is a professional service consultant for your car. It helps in cleaning Check Engine Light (CEL) and other physical parts. It also helps you to diagnose your coolant temperature, fuel systems, dimming lights and status of your vehicle.
These provision of decoding services might depend upon your car manufacturer. It checks and takes care of your engine completely. Also, this is the best car diagnostic for car owners.
It is 1.8 × 3.5 × 1 inches and weighs just 0.8 ounces. This car Wi-Fi OBD 2 will make your car extra special.

September 27, 2023 3:37 pm

Amazon.com
Last update was on: September 27, 2023 3:37 pm