Hands Free Toothpaste Dispenser and Holder Set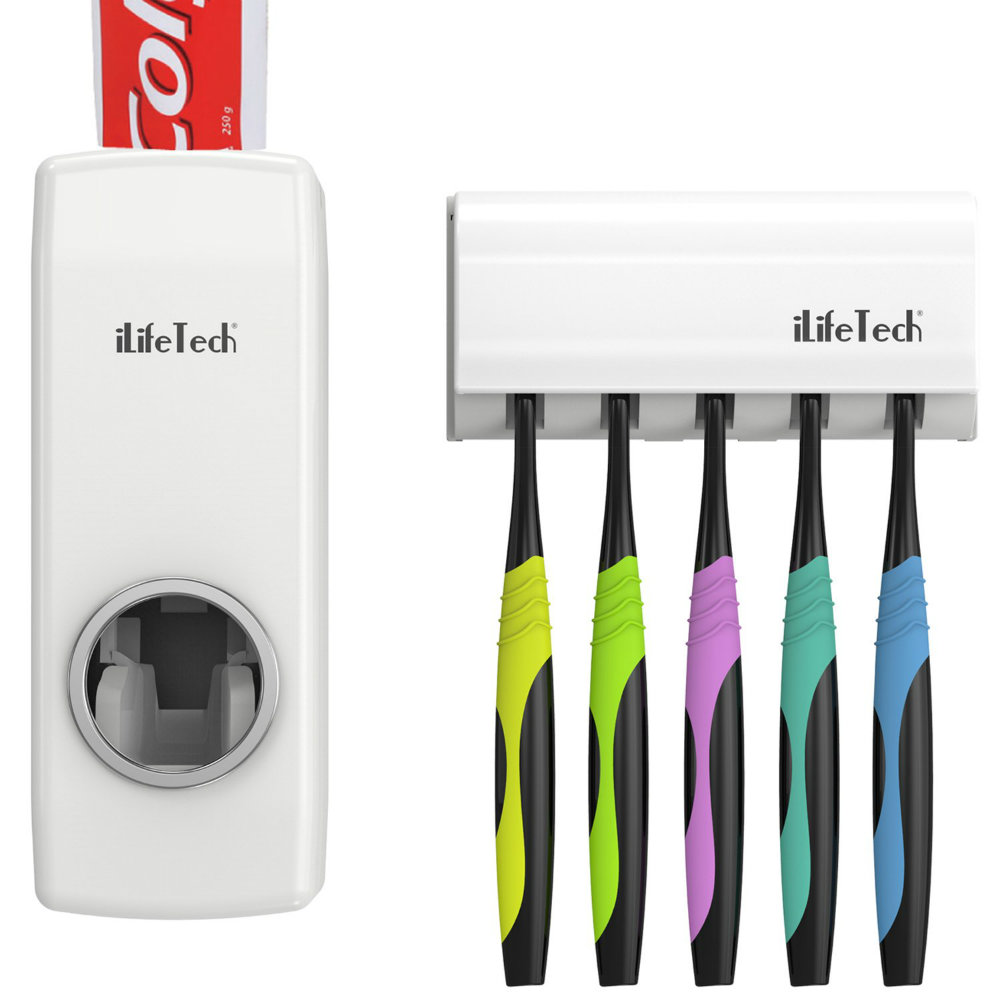 Often when we have guests at our home it becomes difficult to equip every bathroom with a toothpaste tube. The easiest way to cut this hassle is to put up a toothpaste dispenser. Toothpaste dispensers can be of many types. The plastic dispensers are the ones that have high durability. iLifeTech presents its hands-free toothpaste dispenser and holder set.
The hands-free toothpaste dispenser and holder set is very convenient. It comes in white color. White color works as a worldwide color and matches with any kind of background. It is the most basic kind of dispenser. The dispenser is manual and does not need any kind of batteries. The dispenser works on one-touch technology. All you have to do is a touch and it will allow you to squeeze an appropriate amount of toothpaste.
The dispenser has a vacuum technology pump. This allows you to squeeze out even the last drop of toothpaste in the tube. This helps you in minimizing wastage. It also helps in the efficient use of a complete tube. You can insert any kind of toothpaste tube. The dispenser is compatible with all brands.
The hands-free toothpaste dispenser also includes a holder. The holder can hold up to 5 toothbrushes. You can keep both manual and electrical brushes. With this holder, you can keep your brushes in order. The dispenser and the holder help you to keep your toothpaste and brush dry and clean. If you have a big family, everyone can keep their brushes in order. This helps in keeping your bathroom organized. The holder has a 3M sticker. With this sticker, it sticks perfectly on the wall.
Since the whole set is 85% plastic, the material is still safe for users. The set includes one user manual, one free brush holder set, and one toothpaste dispenser.

October 1, 2023 4:57 pm

Amazon.com
Last update was on: October 1, 2023 4:57 pm