Outdoor WiFi Smart Plug to Control Yard Light with Alexa & Google Assistant.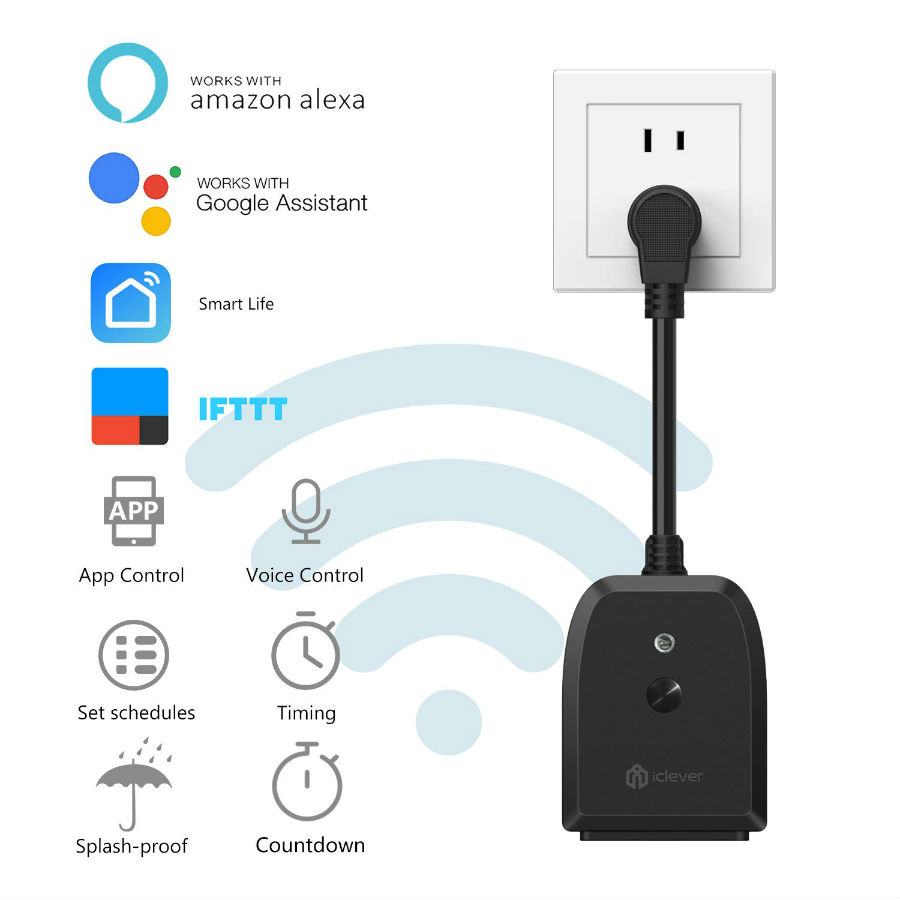 Have you ever thought of switching on your fan sitting in your bed itself? Or turning on the porch/garden lights without stepping out of your house? iClever is here to make your dreams come true!! Make any device of your choice smart with iClever outdoor wireless smart plug.
Plug in any device and control them using Alexa and Google Assistant. Simply voice your wishes and see it done instantly. The technology of today brings everything to your fingertips. It is now possible to do control your devices connected to the wireless smart plug using your phone.
All you have to do is to connect to your Wi-Fi and download the iClever Smart Home app. It is as easy as that. The only thing to take care is that it only supports 2.4GHz Wi-Fi network and not support 5. 0GHz Wi-Fi.
Tired of finding your room as hot as a furnace when coming from a long hot day? With this wireless smart plug, it is now possible to come back to a cool room. You can easily set automatic timers. The lights and other devices will be automatically switched on. Make your room welcome you from a long tiring day!!
iClever gives importance to safety too. The device has surge protection circuits that will keep your devices safe from potential hazards like power surges and overheating.
The features of the plug allow it to be used safely both indoors and outdoors. Since it is water-resistant and can withstand any weather, it is efficient even outside the house.  Use it to control your sprinklers or your sound system during an outdoor party with ease. You can even power your backyard party with this device.

December 6, 2023 1:19 am

Amazon.com
Last update was on: December 6, 2023 1:19 am