A Multi-Functional Lap Desk For A Perfect WorkSpace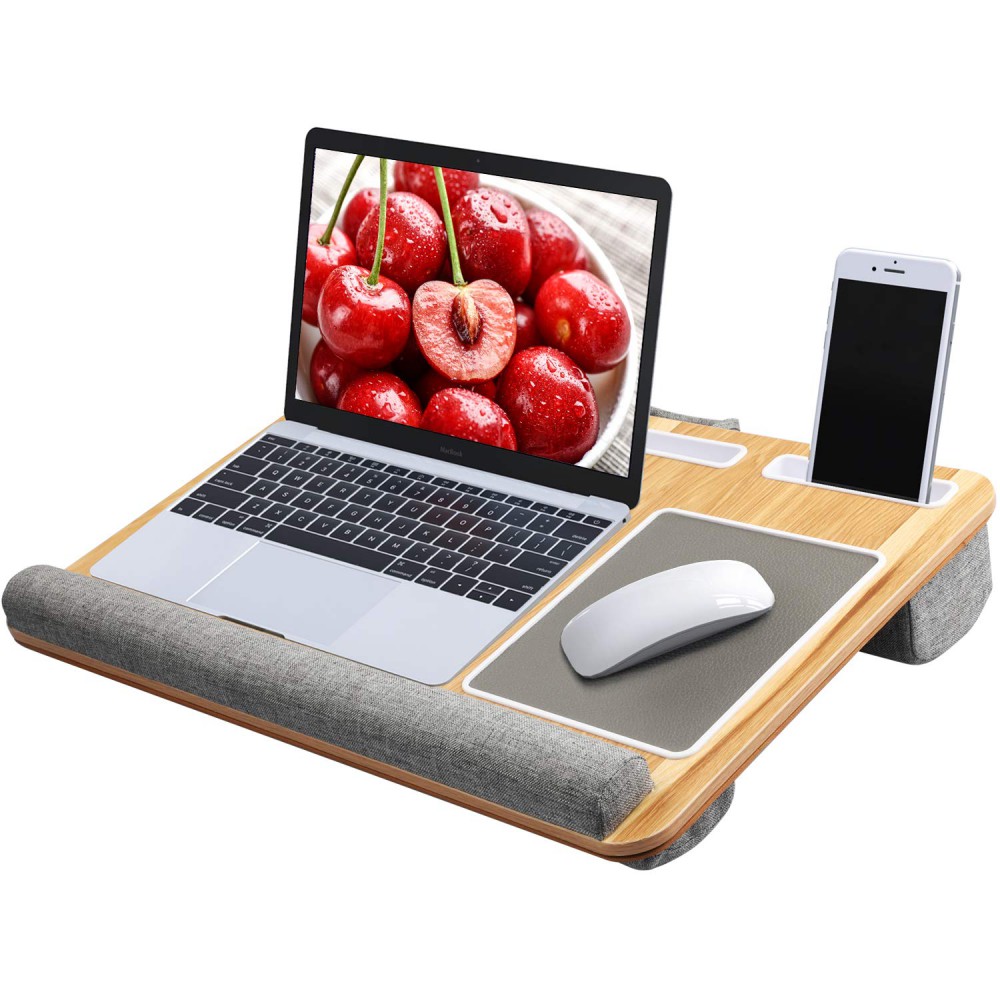 Wanna Breathe some fresh air or Enjoy the Nature while working? Studies have shown that in some places indoor air quality is way worse than that of outdoors. You may be in one of them! Using this Multi-functional Lap Desk you can set up your workspace anywhere you want.
Yes! This Multi-Functional Lap Desk is very useful considering the features it offers. It fits laptops up to 17 inches. It comes with a tablet holder, pen holder, and phone holder. So you can have everything in one place and save space at the same time. You can easily put your phone, pen, tablet into the slot provided. Thereby you can monitor your devices for any incoming messages/calls while you work.
This lap desk is built with an environmentally friendly wooden panel. The dual bolster cushions are also added for comfort and keep the laptop at a more comfortable angle. So that It can be used while lying on your bed or sofa or while traveling easily. This Multi-Functional Lap Desk is made extremely lightweight, making it highly portable. It also comes with a handle that allows you to conveniently carry it from one place to another.
The soft wrist pad provided gives your wrist a comfortable position while using the laptop on this desk. It also prevents the computer from slipping off the desk, thereby avoiding any accidents. This Lap desk also comes with a mouse pad which enhances your work efficiency. This laptop stand has a 5-year warranty and a 30-day money-back guarantee.
Increase your Productivity using this Lightweight and Portable Lap Desk. Grab yours now itself at the cheapest price.

March 20, 2023 11:20 am

Amazon.com
Last update was on: March 20, 2023 11:20 am