Neck and Shoulder Therapeutic Self-Massage Tool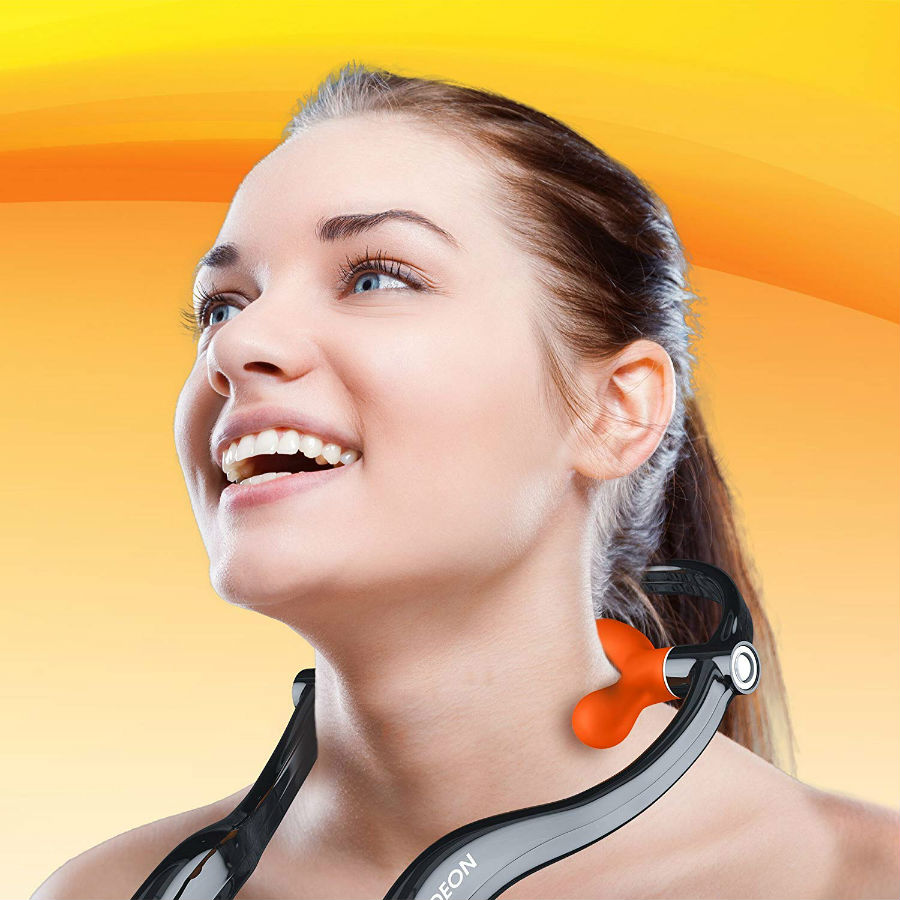 When you are tired, or you have neck pain, it is very difficult to keep your concentration on tasks. Neck pain takes all of your energy and all you are left with doing is resting. Keeping this in mind, we introduce you to adjustable knobs neck massager, because it is an excellent remedy for your neck pains and stiffness.
The neck massager comes with four gentle germanium knobs. By adjusting these knobs, you can provide yourself with different massage therapies. These include 4-point gentle shiatsu or two-point deep tissue massage. These germanium knobs ease your neck pain.
The knobs of this adjustable knobs neck massager also help in improving blood circulation. Beck flexibility also enhances with its use. You can easily switch this massager from 4-point massager to two points. The knobs are very soft and easily adjustable making it user-friendly.
All you have to do with this neck massager is to move the handles around your neck and feel relieved. The deep tissue massager has a dimension of 14 inches by 8 inches by 1 inch. It weighs only 6.1 oz. So, you can carry it in your handbag or laptop bag easily. Also, you can use it to relax in the middle of work at the office. The neck massager is a manually operated device. So, perfectly safe to use.
What are you waiting for? Just add the adjustable knobs neck massager to your cart and get it for the people you love. It can be a beautiful and well thought off gift for special people in your life.

September 20, 2023 1:23 pm

Amazon.com
Last update was on: September 20, 2023 1:23 pm