Waterfall Backflow Incense Burner to Soothe Your Senses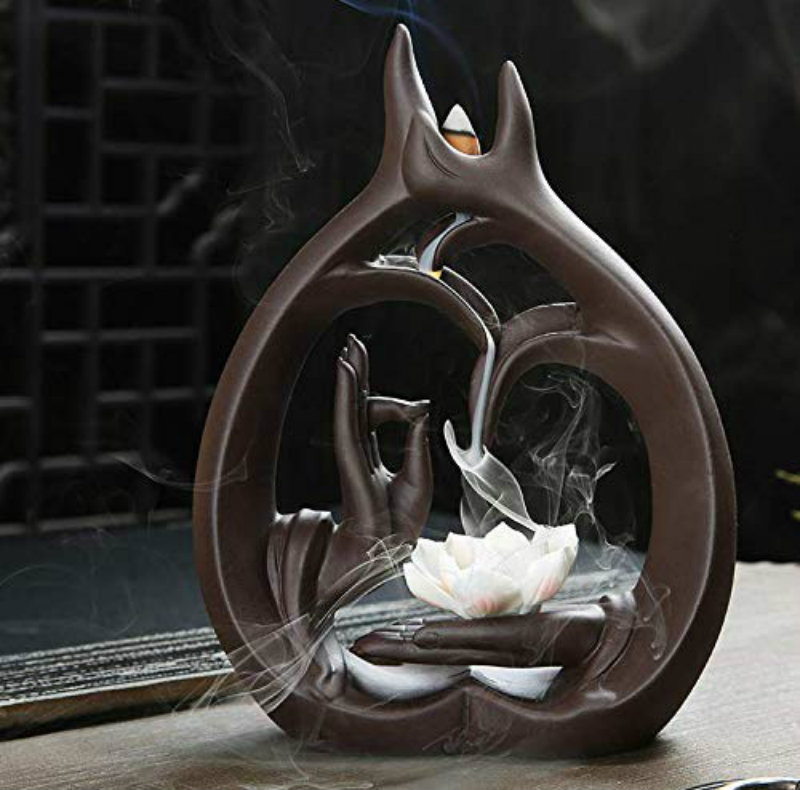 Bored with your old and repeated incense burners? Try this waterfall backflow incense burner by Fitzmoo.
As the name suggests, this burner is in the shape of a mountain waterfall. It allows the smoke to cascade in a waterfall. The beautifully designed scoop shape levels make it mesmerizing to watch. You can even use this as home decor. Just place a coaster underneath this.
The material used in this is handmade ceramic. The exquisite craftsmanship on this piece gives it an artistic look. The incense burner looks sophisticated and stylish at the same time. Just light a cone and place it on the top of the burner. Just like water, the smoke would slide down while you sit back and relax.
This uniquely designed incense burner surely makes for a fantastic decor. Guests are bound to look twice and stare in awe when you bring this out for your get together. This waterfall backflow incense burner is great for anxiety, or stress relief. Place it anywhere-your bedroom, office, living room, or temple. It works as a sleeping aid too.
Also, you can use this while you do yoga. It will enhance your mood as you meditate alongside this. You will notice a calmness and positivity in the atmosphere with this burner. You get this backflow incense burner with 10 pieces of incense cones.
When you're trying to relax after a tiring day, just light up this incense. Gift this elegant waterfall backflow incense burner to your family and friends. This will be the perfect gift for any birthday, anniversary, or housewarming party.

September 20, 2023 1:12 pm

Amazon.com
Last update was on: September 20, 2023 1:12 pm