Explore the Joy of Flying with the UFO 3000 RC Drone for Kids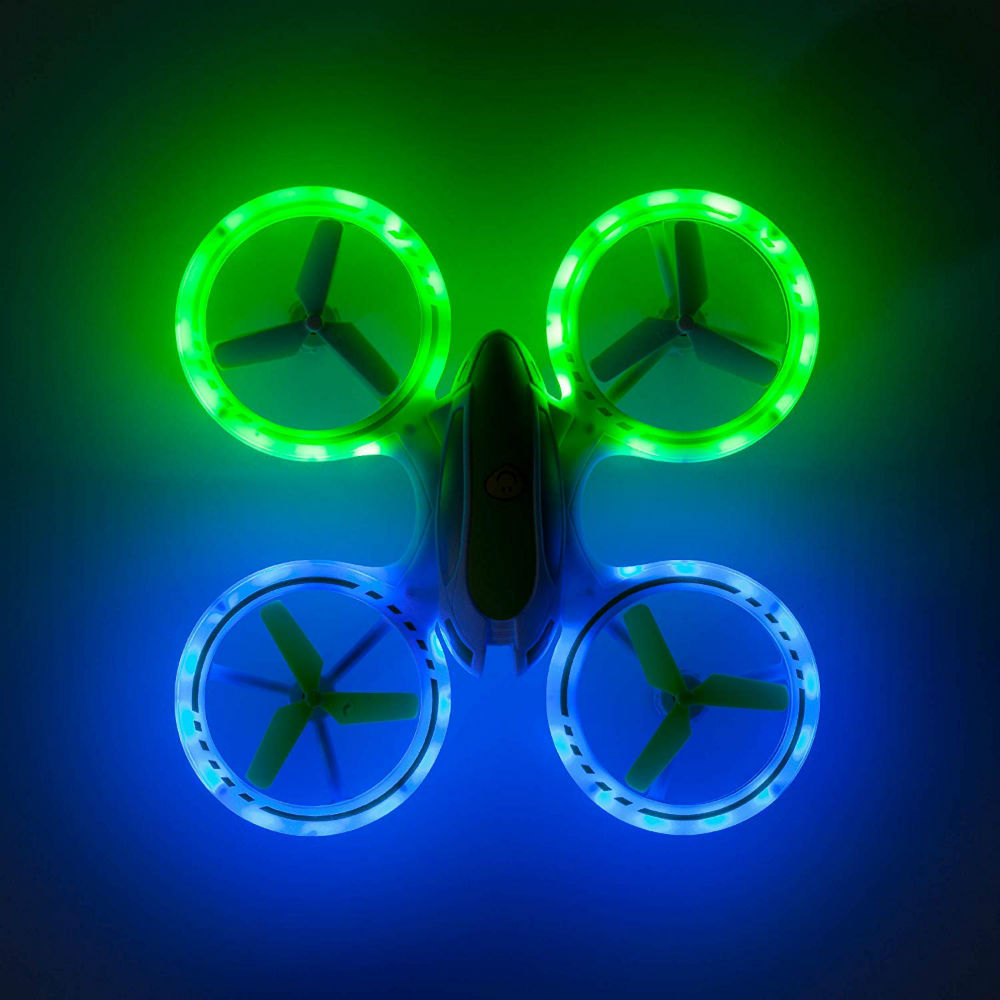 The field of robotics has always captured the attention of both kids and adults alike. People always watch flying toys with wonder-filled eyes. Everyone has dreamed of owning a drone for kids at least once in their lives. Here is a chance to fulfill your dream and to experience the excitement of flying your own drone!
UFO 3000 LED is a remote-controlled drone that is lifted and propelled by four rotors. It is ready to fly a drone that is very easy to use. The features like one key lift/land, excellent altitude hold, easy maneuverability, make it perfect for children and beginners.
The 360° flip feature enables it to perform great stunts. It is also provided with extra stunt battery. It has a glow in dark feature that makes it apt for flying at night.  Watch how your drone lights up the night sky. Due to its highly durable design, the drone for kids can be used outdoors as well as indoors too. Such great features come at a very nominal price.
UFO 3000 flying at night is a sight to behold. It is a great product for those who are interested in experimenting with drones. UFO 3000 comes with 2 extra batteries.  Say goodbye to traditional gifts and buy your loved ones this tech gift.
This drone for kids is a perfect gift for all above the age of eight and others who love flying drones. It is also a very cost-effective product that deserves to be bought at least once. A full cashback is offered if the product fails to amaze you.