Bring your own ecosystem with this AquaSprouts Garden at your home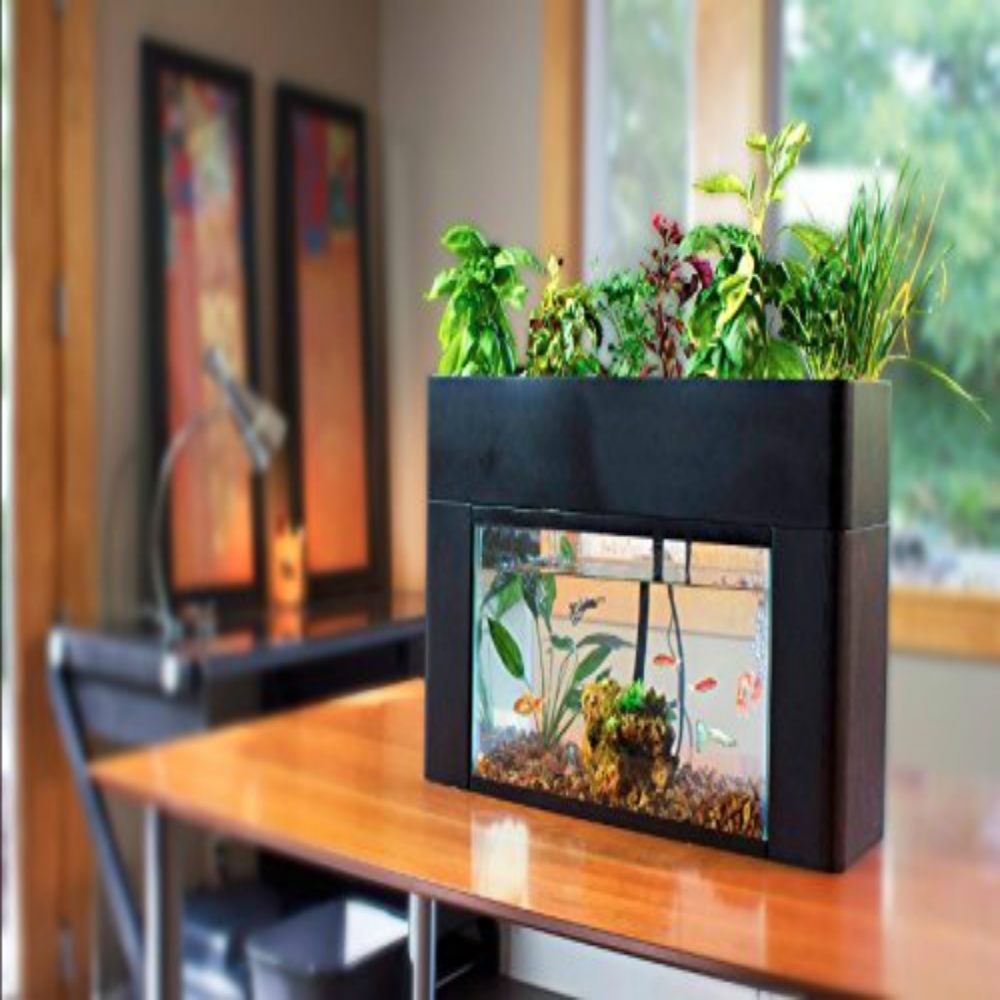 A self-sustaining aquarium with living fish inside is a perfect home decor item for environmental enthusiasts. This AquaSprouts Garden is a comprehensive kit to explore the natural vegetation and environment. This aquaponics kit has been an excellent educational gadget. With Fish Swimming inside, your flora will grow on the top bed. Isn't it amazing? Indeed it is.
The constituents are amazing and full of scientific wonders. The Aquasprouts Garden is modern with the black and matte design. It is matchable with any home decor to upgrade the standard of your house. It comes with a light bar, at the top providing enough heat energy to your mini ecosystem.
With light to dark places, it is adjustable to save plants from the wild temperature.
For Watering, it has a pump and timer together to work effectively. It can pump 160 gallons per hour and, the timer can work for 24 hours.
Some of the peoples are allergic to soil but, this aquaponics kit has special clay grow media as a replacement. This clay helps the plant get nutrients from water and converts the fish waste into supporting elements for plants.
The grow media does not degrade and act as a filter for water. It helps kids to understand nature and natural processes. Imagine the scene where fish are living in the water and, some veggies are growing outside. It is a mesmerizing view.
Fish help the vegetation to grow. Educate your kid with a live view of fauna and flora.  Create your own ecosystem.

September 30, 2023 12:19 pm

Amazon.com
Last update was on: September 30, 2023 12:19 pm